Rapper Fetty Wap Arrested on Federal Drugs Charges
The rapper Fetty Wap has been arrested on drug charges, it has been reported.
The 30-year-old from Paterson, New Jersey, and whose real name is Willie Junior Maxwell II, had been arrested in Thursday at Citi Field in Queens, New York City, during the Rolling Loud music festival.
He had been expected to headline the show, which featured performances by 50 Cent, Lil Uzi Vert, Lil Durk, and Jack Harlow, among others.
A senior law enforcement official said the FBI had arrested the rapper in connection with federal drug charges, according to NBC and the New York Post. No other details were released.
The indictment against him is sealed, but he is expected to be arraigned on Friday when he will go before a magistrate judge at federal court in Central Islip, NBC reported.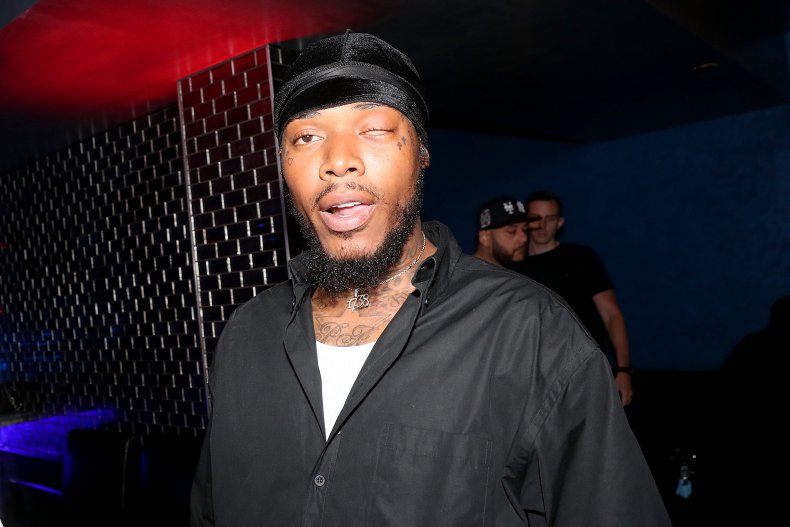 He was allegedly among a group of six members of a drug distribution ring who were charged with dealing heroin and fentanyl during the music festival, according to ABC 7.
Fetty Wap was previously arrested in 2019, on three counts of battery after he was arrested for allegedly assaulting three employees at a hotel in Las Vegas.
Local news reports said he hit the parking attendant at the Mirage Hotel and Casino after getting into an argument but police later said he "committed a battery" on three people.
Two years earlier, he had faced a DUI charge after police said he was drag racing another car on a highway in New York City, according to an NBC report.
The rapper is best known for his 2014 debut single, "Trap Queen," which got to No. 2 on the Billboard Hot 100.
Thursday's arrest comes a few months after the rapper confirmed the death of his 4-year-old daughter, Lauren Maxwell. The news was shared in an Instagram post by the child's mother, Turquoise Miami, in August.
Without revealing the cause of the death, she wrote: "This is my amazing, beautiful, funny, vibrant, loving, talented, smart and hardheaded princess mermaid Aquarius." Her post suggested that the girl had died on June 24.
The rapper also thanked fans for their support during an Instagram Live in which he mourned the loss of his "little twin."
He was also left grieving last year after his brother, Twyshon Depew, 26, was shot and killed in New Jersey in October 2020. "I failed you bro I'm sorry," the rapper wrote in an Instagram post honoring his brother.
UPDATE 10/29/21 11:46 a.m. ET: This article has been updated with further information.