Fetus Found Inside Plastic Bag in Los Angeles Alleyway Sparks Investigation
A fetus was found near an alleyway in central Los Angeles overnight, prompting an investigation by police.
The body was discovered inside a plastic bag by a passerby in Koreatown in the center of the city on Wednesday night, the Los Angeles Police Department said.
Officers from the Los Angeles Olympic Division arrived at the area of 7th Street and New Hampshire Avenue after receiving a call just after 5 p.m.
Police initially believed they were investigating the death of a 26-week-old baby, but later said the discovery was that of a fetus.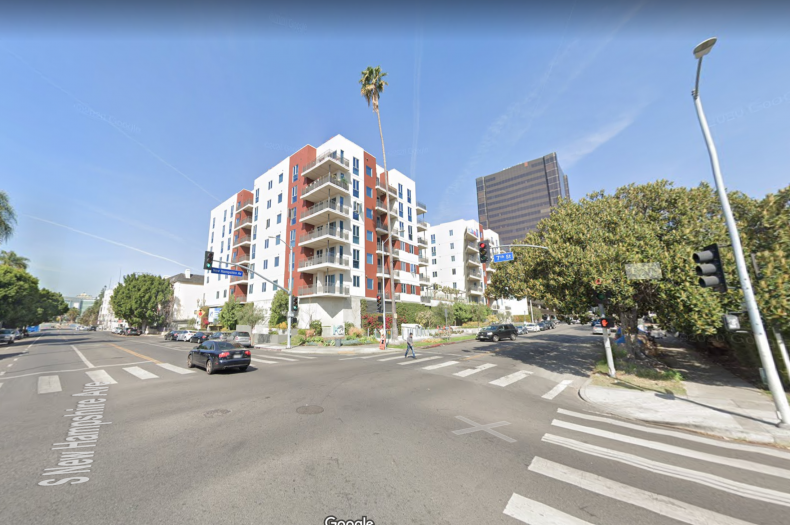 However, a coroner has determined the body to be that of a newborn baby due to the fact it had hair.
"Unfortunately, we have several victims here," Warner Castillo of the LAPD said. "The mother is a victim, the child is a victim and the family members."
Castillo reminded the public that California has a Safely Surrendered Baby Law in place, allowing parents or those with lawful custody to safely surrender an infant within 72 hours of birth in order to save the lives of newborn infants at risk of abandonment.
"A parent in custody of a newborn can surrender a child to our fire stations. That's an option if someone becomes desperate," he said.
The discovery is said to have been made near a large homeless encampment.
It is unclear if any crime has been committed and police are yet to identify the mother.
Police have cordoned off the area to investigate.
Newsweek has contacted the Los Angeles Police Department and the Olympic Community Police Station for comment.
This is not the first time a fetus has been discovered in the city.
A "fairly well developed" dead fetus washed up on the shore of Berkeley with an umbilical cord still attached in March of 2018.
Someone walking by the Tom Bates Regional Sports Complex found the fetus on the shore, a police spokesperson said.
Speaking to Bay City News Service, Lt. Kevin Schofield said that it was likely that the body washed up on the Berkeley shore from somewhere else.
Earlier this year, a woman was arrested for allegedly leaving an 8-month-old baby in the trash at an apartment complex in Connecticut.
Police responded to the Presidential Gardens complex in the Newhallville neighborhood of New Haven at around 2 p.m. on October 14, according to Police Captain Anthony Duff.
The baby was found alive with burns on her body in a trash bin at the complex and immediately hospitalized at Yale New Haven Children's Hospital.
Police arrested Andiana Velez, a 24-year-old from Hamden, who was charged with risk of injury to a child, second-degree assault and first-degree reckless endangerment.
It is believed Velez was the child's babysitter.