GOP Tax Plan Allows Fetuses to Have Savings Accounts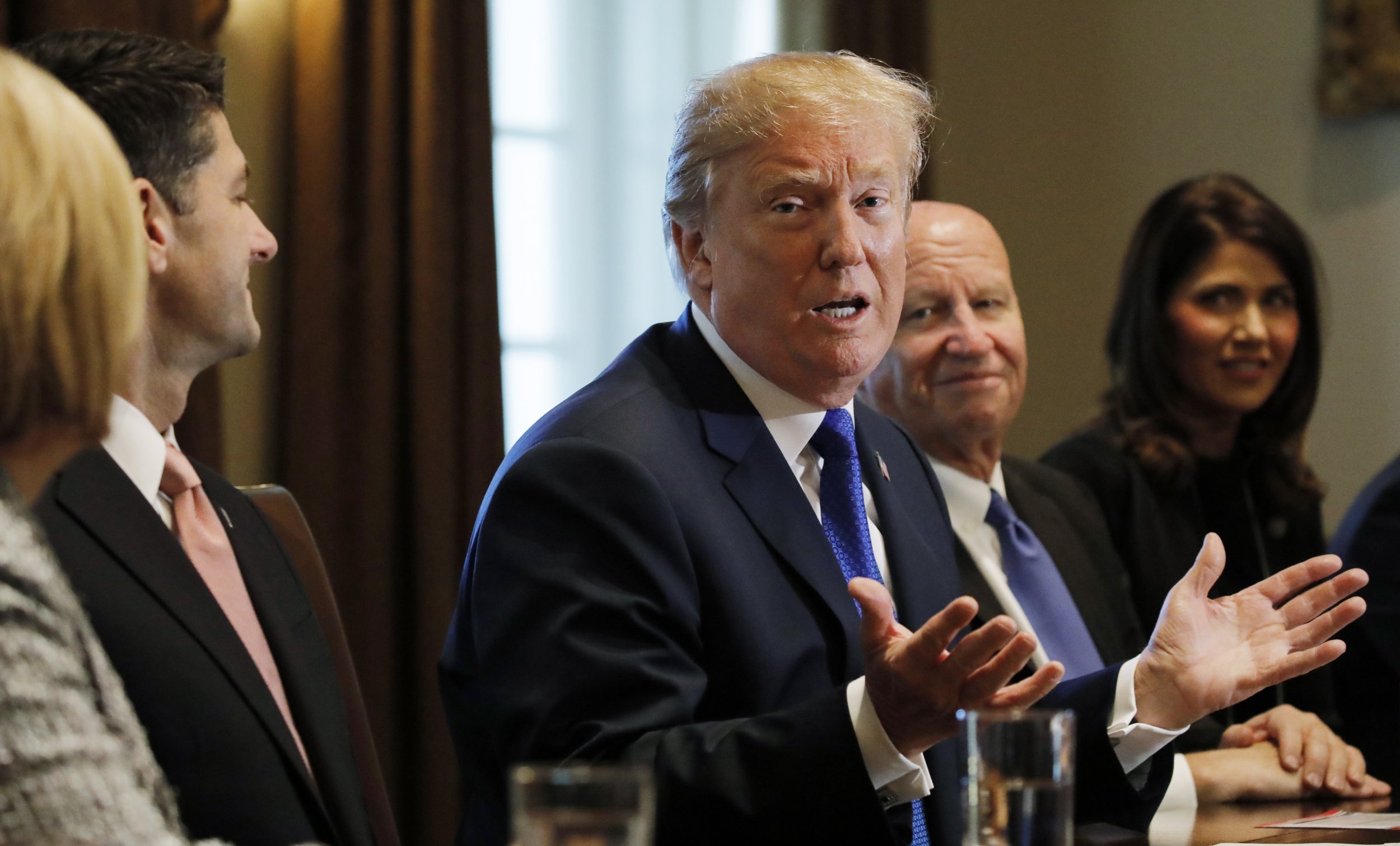 Fetuses would be eligible to be beneficiaries of tax savings accounts under the GOP's new tax plan.
That means expecting parents would have the option of opening a 529 savings plan, which sets aside money for college or other higher education, before their child is even born. Page 93 of the GOP's proposal spells out who counts as an unborn child.
"The term 'unborn child' means a child in utero," the document reads. "The term 'child in utero' means a member of the species homo sapiens, at any stage of development, who is carried in the womb."
The clause has stunned leading tax experts.
"It's clearly a politically motivated issue that's playing to the GOP base," Bill Gale, the co-director of the Urban-Brookings Tax Policy Center told Newsweek. "[My colleagues] have been baffled by it."
He added: "There's a normal presumption that 529s apply to people who have been born."
The GOP's focus on the unborn in its tax plan appears to tie into the party's alleged war on abortion rights. Just Wednesday, Republican Representative Steve King, of Iowa, presented a six-week abortion ban at a House hearing, where he played the ultrasound of an 18-week-old fetus.
"He can't wait to be born," King reportedly said at the time.
King's bill is known as the "Heartbeat Protection Act of 2017" and argues that a woman shouldn't be allowed to seek an abortion after the first detection of a fetal heartbeat.
"The abortion bill would ban abortion before a woman even knows she is pregnant," Symone Sanders, a Democratic strategist, told Newsweek.
"Today we have a tax bill that codifies in law that 529s, aka new tax savings accounts, can be opened in the name of 'children in utero.' This is lock in step with the GOP's war on women and their attempts to limit our bodily autonomy," she said.