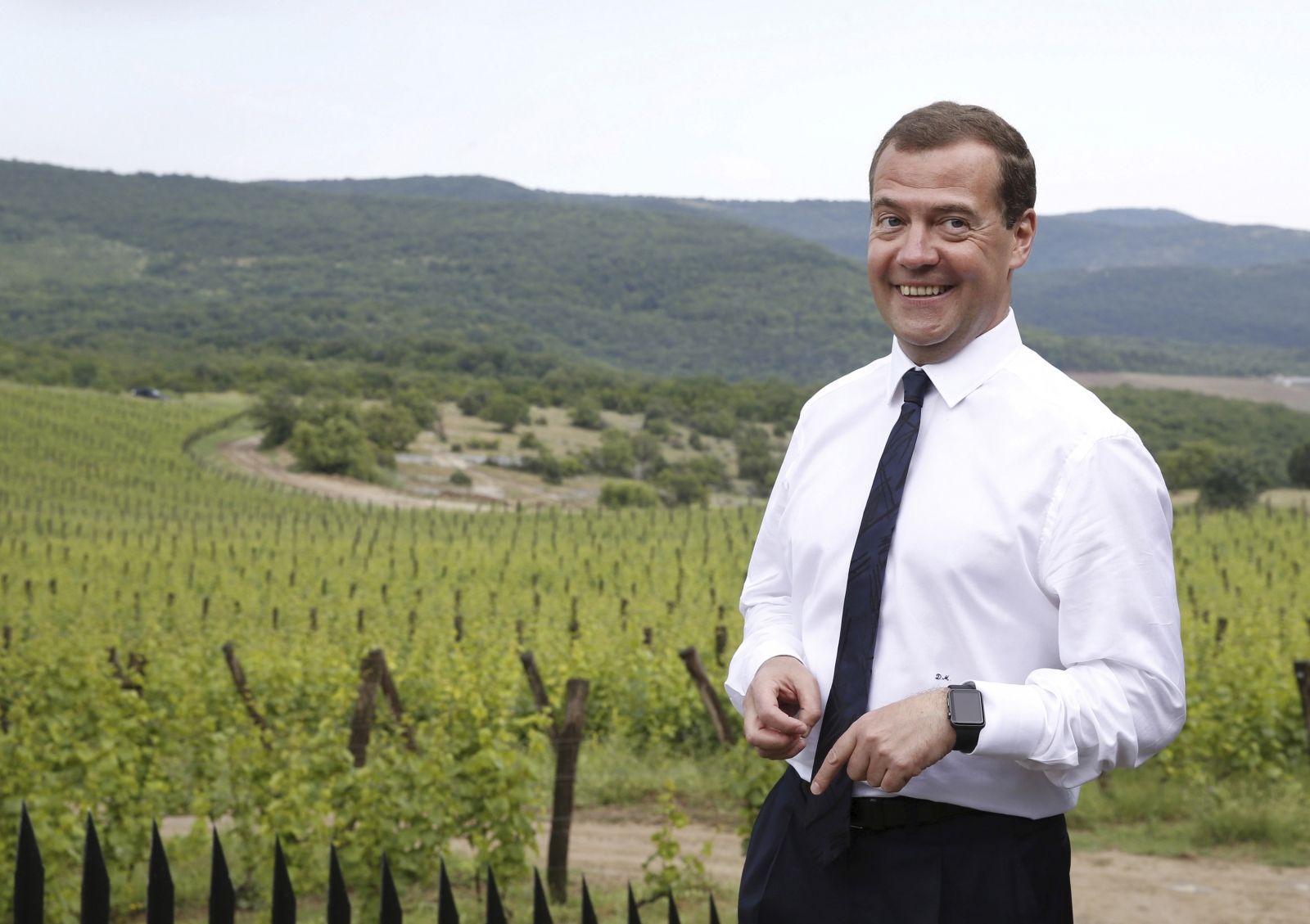 Russian Prime Minister Dmitry Medvedev and his Polish counterpart Ewa Kopacz have clashed over claims that Poland is sending Russia its worst apples and keeping the better ones.
Polish apples, one of the country's biggest agricultural exports, were banned in Russia last summer after Poland joined other EU members in imposing trade sanctions on Russian state businesses. Earlier this month the Russian government decided to begin destroying apples and any other contraband food, seized at the border due to persistent attempts to smuggle in banned Western products in Russia. Earlier this week Russia also started burning Dutch flower imports, apparently out of fear they may be infected.
The move has prompted hundreds of thousands of Russians to sign a petition against the destruction and even propelled a hashtag mocking the decision to go viral on Twitter.
While defending his government's controversial decision to destroy and incinerate seized food at the border, Medvedev singled Polish apples as an example of food that is justifiably banned, claiming Polish apples were not up to Russian quality standards.
Speaking at an agricultural event in Russia's farming Krasnodarsk region, Medvedev responded to concerns that Russian apples "smell and taste different" than Polish exports by accusing Poland of double standards when it came to exporting the fruit, national daily newspaper Moskovskiy Komsolets on Tuesday
"These apples that get exported are drowned in chemicals by the Poles, but then they eat the good ones themselves," Medvedev said. The prime minister referred to a point made by a farm owner in Krasnodarsk, estimating that Polish apples have twice as many pesticides on them as Russian ones.
Medvedev's Polish counterpart, Ewa Kopacz, was quick to dismiss the Russian prime minister's claims, while touring mid-western Poland to campaign for her Civic Platform party ahead of October's parliamentary elections.
"I don't really want to comment on this," a bemused Kopacz told Polskie Radio on Wednesday afternoon in the city of Kalisz. "I know one thing: Polish farmers can be proud of their apples, strawberries, currants and the EU's safety regulations which we observe for exports," she said.
Speaking at an event in the nearby town of Krotoszyn, Kopacz also warned opposition politicians not to give weight to Russia propaganda by reiterating claims that Poland has a problem with its support for its agricultural regions, Polish news channel TVN24 reports. She specifically referred to president Andrzej Duda's claims that children in Poland's rural regions were "malnourished" and that Poland was "in ruins."
The Russian ban on Polish apples created a citizen-led campaign in Poland to promote eating more of the fruit to "annoy Putin" and earlier this year Polish cider makers boasted that the surplus looks to have successfully helped launch the Polish cider industry.
Consumption of cider in Poland jumped to 10 million litres in 2014, compared to two million in 2013, according to award-winning sommelier Tomasz Kolecki-Majewicz who said in July that he believed Polish cider sommeliers should aim to brand themselves as successfully as Tuscany's winemakers.