Fewer Americans Now Want Trump Impeached Compared to a Year Ago When He Entered the White House, Poll Shows
Allegations made by adult film star Stormy Daniels have so far not affected President Donald Trump's popularity.
A new Politico/Morning Consult poll released on Wednesday found fewer people currently believe the president should be impeached compared to this time last year. The results also showed the president's approval rating experienced only the slightest fluctuation following Daniels's widely-viewed 60 Minutes appearance.
Trump's approval rating currently stands at 42 percent, just two points lower than his approval rating a week earlier, showing no significant shift in attitude towards the president following the Daniels interview.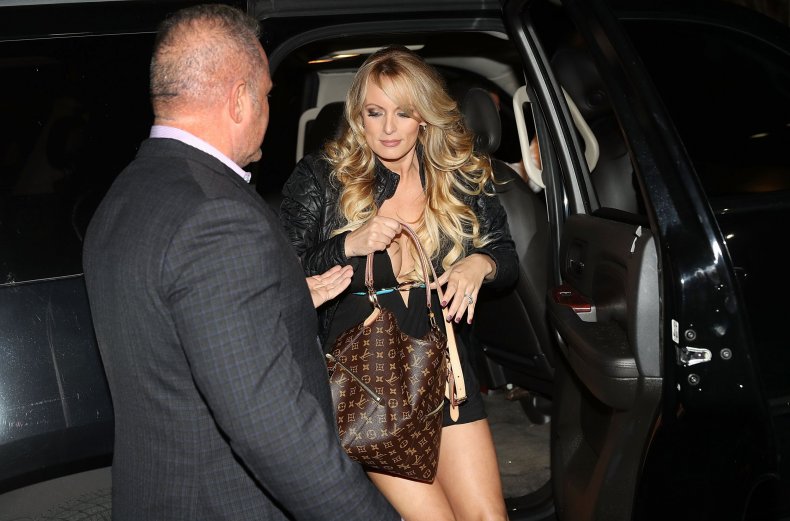 Meanwhile, 39 percent of voters believe Congress should start the impeachment process against Trump—four points lower than in May 2017, when 43 percent were keen to see the president impeached. This is compared to the 48 percent who do not think Congress should impeach Trump.
But the new poll also suggested that the president's approval ratings is not a reflection of whether voters believe Daniels's claims or not. Rather, they simple seem to not care too much about them.
"The Stormy Daniels scandal has had little discernible impact on voter opinions of President Trump this month," Morning Consult co-founder and chief research officer Kyle Dropp told Politico. "In this week's poll, 46 percent of voters said the Stormy Daniels matter made no difference in their view of President Trump, compared to 39 percent who said the same in early March."
According to the adult film star, Daniels and Trump and an affair in 2006, shortly after Trump's wife Melania gave birth to their son, Barron, who is now 12.
Indeed, the poll showed that 56 percent of people surveyed believed Trump and Daniels did have an affair, with 51 percent saying they believe Daniels's allegation that the pair had an affair.
But this does not mean they believe the allegations will result in impeachment, with 70 percent saying they did not think it was likely the Daniels' saga would result in Trump being impeached.