Fewer Americans Think America Is the Greatest Country Than Ever Before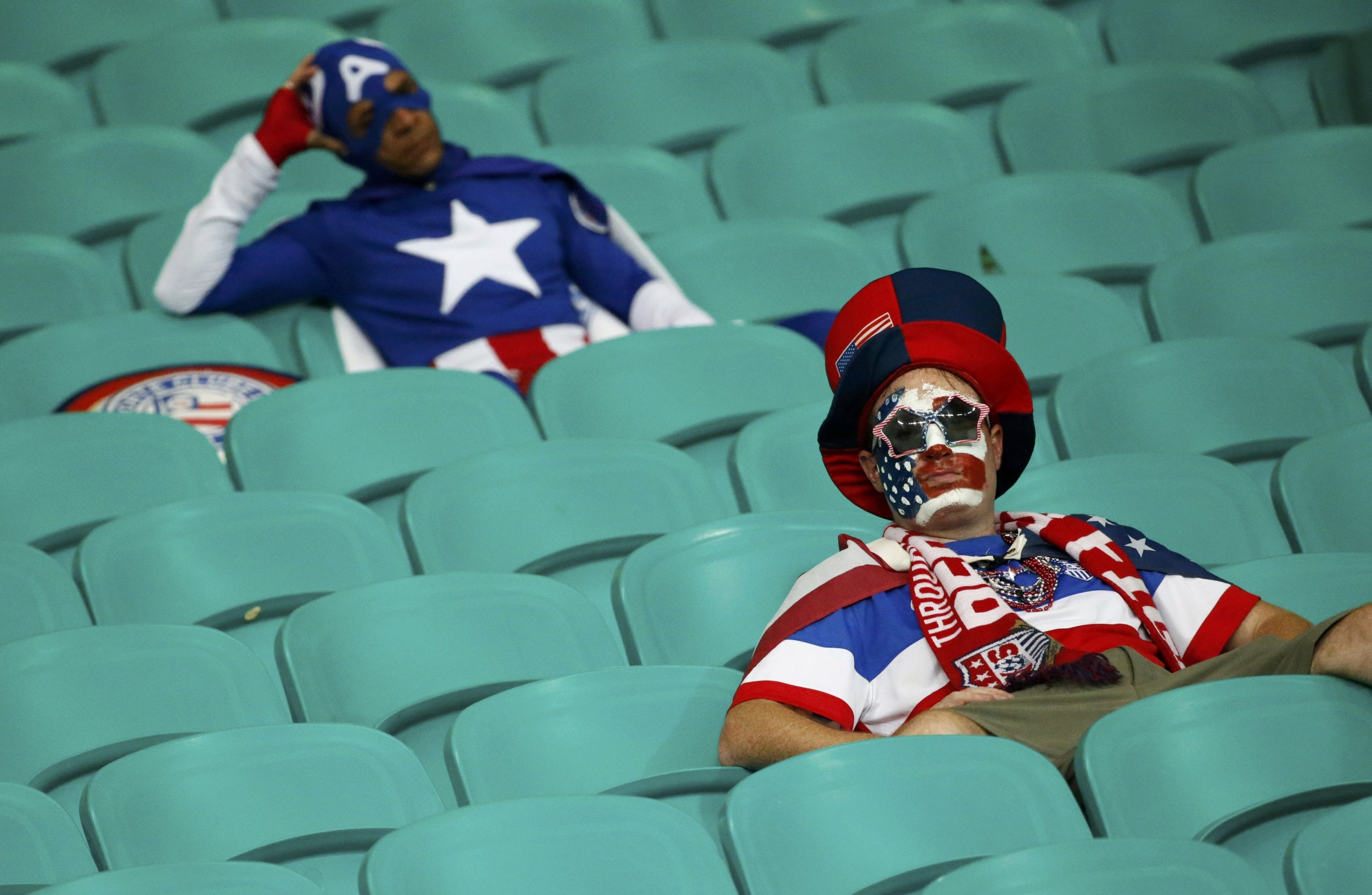 A new survey by the Pew Research Center released on June 26 shows that Americans think the U.S. "stands above all other countries" less and less. In 2011, 38 percent of Americans thought the U.S.A. was number one, compared to 28 percent today. However, a majority, 58 percent, still think the U.S. is "one of the greatest countries, along with others," the study found.
The waning belief that America sits atop the pile crosses ideological and party lines, but it hit Republicans hardest. "In 2011, 52% of Republicans said the U.S. stood above all other countries in the world, while 43% said it was one of the greatest countries in the world, along with some others," the study said. "Today, Republicans are 15 points less likely to say the U.S. stands above." That's compared to a 7 point decrease among independents and an 8 point decrease among Democrats.
But why are America's most ardent defenders losing confidence in the "land of the free?" The data point to several likely factors. Public trust of government among Republicans, and especially conservative Republicans, who are typically the most vocal supporters of American exceptionalism, is at an all-time low. According to another survey conducted by Pew in 2013, just 10 percent of Republicans said they could trust the government. "Among Republicans and Republican leaners who agree with the Tea Party, just 3% trust the federal government always or most of the time," the survey said. On the other hand, about one in three Democrats found the government trustworthy.
With 76 percent of Steadfast Conservatives and 59 percent of Business Conservatives saying America's best years are behind us, the right wing doesn't seem overly optimistic. But if it wants to steer the USA back in the direction of what it thinks were the country's glory days, it needs to look to the future. Pew found that the largest loss of faith in American exceptionalism was among the young. Those 18 to 29 and those 30 to 49 both showed a 12 point drop in the belief that USA is number one. And "USA: We're One of the Greatest, Among Others" isn't a very catchy slogan for a T-shirt.