Fewer Children Vaccinated Due to Stay-At-Home Ahead of 2020 Flu Season
California health officials said Tuesday that a recent decrease in the number of children receiving common vaccinations could pose additional risks to public health amid the COVID-19 pandemic.
California Health and Human Services Director Dr. Mark Ghaly said that there had been a significant reduction in vaccinations among those aged under 18, dropping by about one-third compared to last year. Vaccination rates plummeted when the state instituted a stay-at-home order in March and renewed it in response to a spike in cases in July.
"When we went to a stay-at-home order and many of our health care facilities went to... virtual visits, fewer in person visits, we saw what we expected, which was a significant decrease in vaccinations of young people," Ghaly said at a news briefing.
"We now hope to have a period of increased vaccinations as more pediatric and family practice clinics open up their services," he added.
Ghaly said that he understood that "many people are wary of going into doctor's offices" due to the pandemic but insisted it is "a perfect time" for parents and caregivers to schedule appointments for vaccinations, lauding the "extraordinary measures" that doctors have implemented to reduce risks.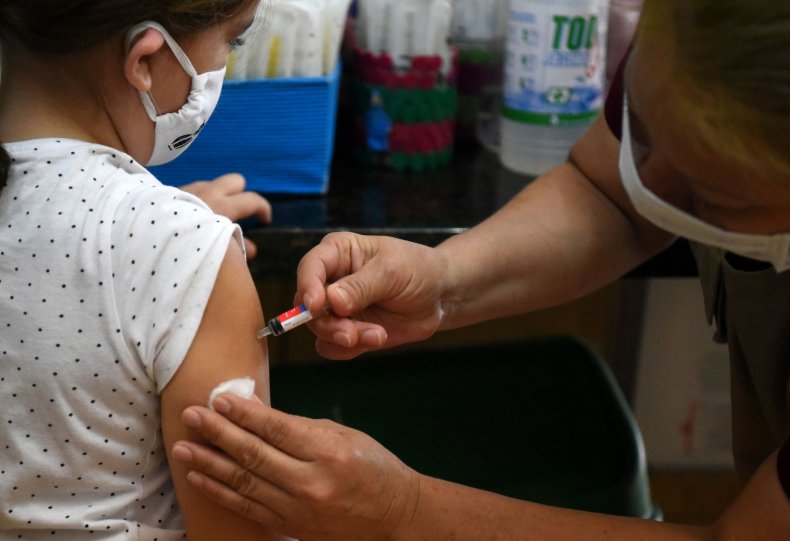 Public health experts worldwide have expressed concerns that the upcoming flu season, along with decreases in vaccinations, could present added health risks and lead to additional strains on health care systems that are already overworked due to the pandemic.
Ghaly highlighted the importance of flu vaccines for children in particular, remarking that "flu is notorious for having a grave impact" on young people.
He said that during the 2017-2018 flu season, there had been an estimated 5.6 million Californians may have become infected with the flu, leading to over 100,000 hospitalizations and over 7,500 deaths.
"Flu season is right around the corner and we must be prepared," Ghaly said. "We've been planning for flu in a much more aggressive way this season because of COVID-19... outbreaks of flu and COVID together will certainly cause a drain on already scarce health resources."
"Right now, many big health systems, many clinics, are starting to receive their flu vaccine shipments," he added. "It's worth a call now to your provider to see if it's available."
Ghaly stressed that preventative measures used to limit transmission of COVID-19 are also effective against the flu and other communicable diseases, such as wearing face masks, physically distancing and washing hands.
"All of those same things that help at COVID, we want to really shift and make sure that it's not just a COVID response, but people understand that it's a flu response," said Ghaly.
California reported 4,636 new cases of COVID-19 on Tuesday, along with 100 new deaths. There have been 632,667 total cases reported in California, the most of any U.S. state.