'Final Fantasy XIV' Noctis Event: Everything to Know About 'A Nocturne for Heroes' FFXV Crossover Event
A new Final Fantasy XIV crossover event featuring beloved Final Fantasy XV hero Noctis has made its way to the game. Find out everything you need to know about the Nocturne for Heroes event, here.
On Tuesday, Square Enix launched a new FFXIV crossover event, "A Nocturne for Heroes" featuring none other than the hero of FFXV, Noctis Lucis Caelum. The event, which runs through May 27 will see Noctis enter the world of Hydaelyn in his Regalia mount. There he will join the Warriors of Light in battle against magitek infantry, magitek armor, and even the Messenger, Garuda, from Eos.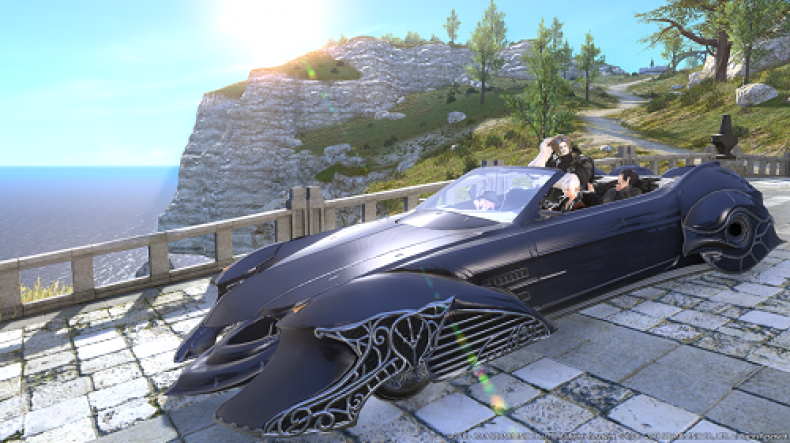 Besides new quests, the event features a number of FFXV-themed rewards that player can earn. These rewards include:
The Regalia Mount – A replica of Noctis' amazing car. Regalia is the first four-person mount in the game. Players can choose from one of three seats while in the mount and their pose is dependant on the seat they choose. An extra cool feature of the Regalia is that it changes form as you fly. The Regalia is waterproof, making it capable of traveling underwater as well.
Noctis's Hairstyle and Outfit - Players can rock some royal style with this new haircut and all-black outfit.
Noctis Lucis Caelum Triple Triad Card - This card can be used in Triple Triad matches across Hydaelyn.
Various Orchestrion Rolls - Players can add some great music from FFXV's amazing soundtrack to their collection. The titles are as follows

Hammerhead
Valse di Fantastica
Relax and Reflect
Veiled in Black.
Apocalypsis Noctis
A Quick Pit Stop
Event Requirements
In order to participate in the "A Nocturne for Heroes" event, players must reach Level 50 in the game. For those who haven't quite reached the milestone, there are a couple of ways to get to the goal more quickly. One way is via Tales of Adventure items — you can learn more about those here. Another way is by pre-ordering the upcoming FFXIV: Shadowbringers DLC. With the pre-order, players are granted the experience-boosting aethertye earring, which helps to level up faster. You can learn about the upcoming DLC and place your pre-order here.
Once you reach level 50, you'll need to complete the main scenario quest "The Ultimate Weapon." From there the FFXV crossover event will become available to you.
How To Start Event Quests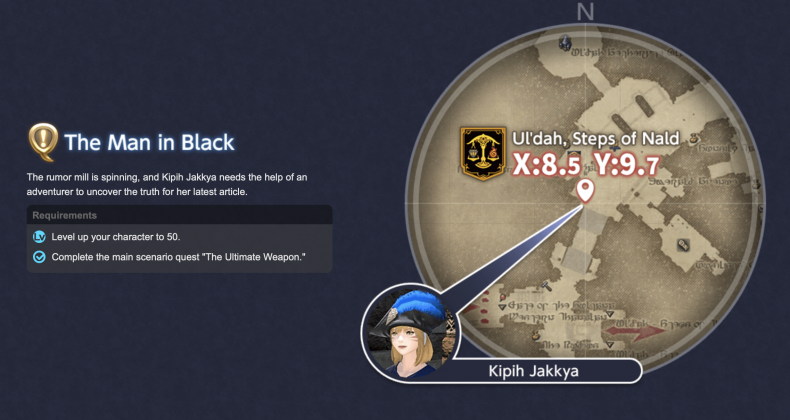 If you've completed the above prerequisites, you can start the event quests by finding Kipih Jakkya in Ul'dah (8.5, 9.7). There you'll learn she's seeking to uncover the truth behind some wild rumors for her latest article. This will launch your first event quest, The Man in Black.
What do you think of the latest FFXIV Noctis event? Share your thoughts in the comments below!