U.S. Study Proposes Nicking Genitals as 'Compromise' for FGM in Western Countries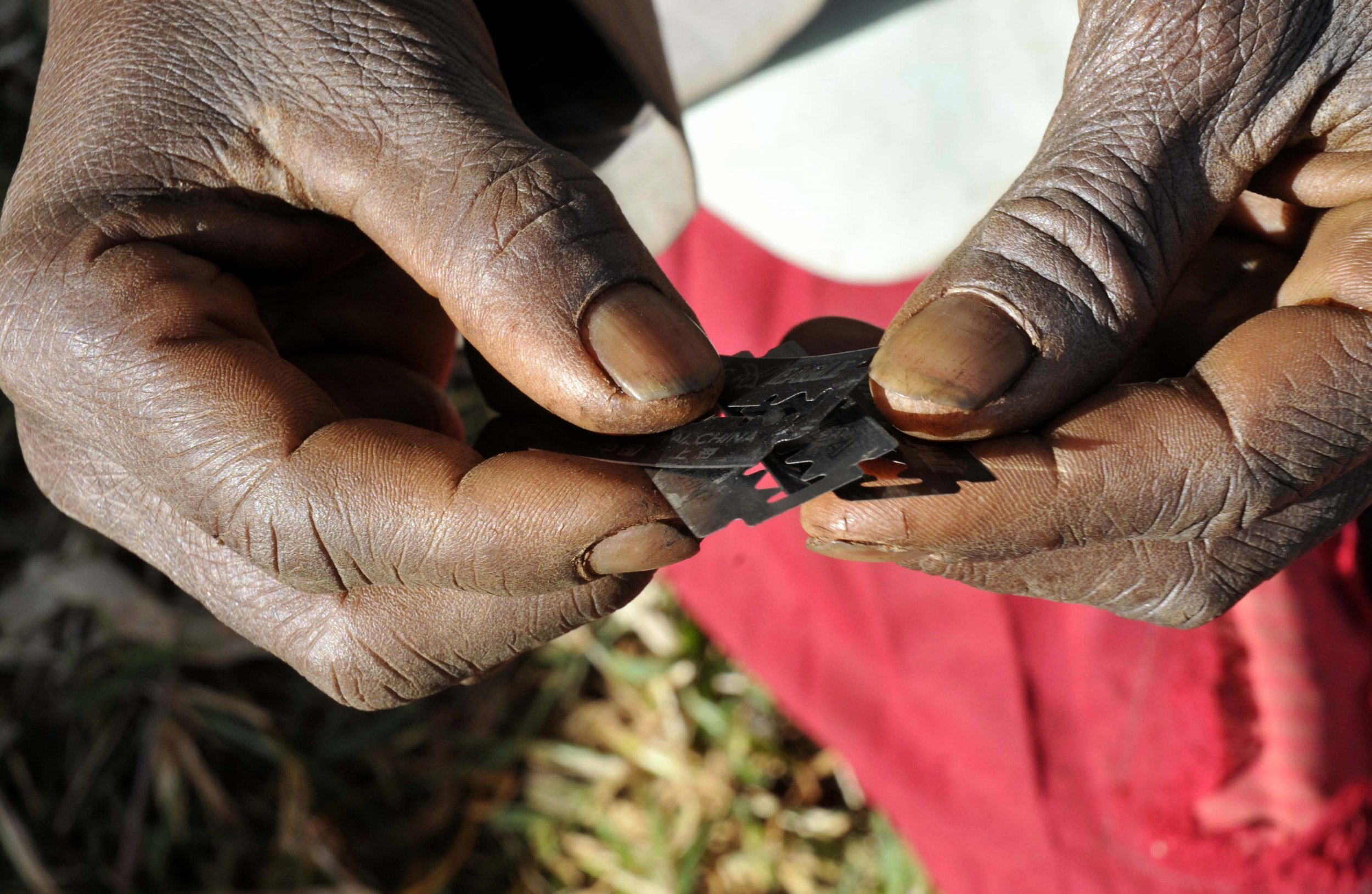 A controversial new study published in the Journal of Medical Ethics says "nicking" the genitals of young girls is an acceptable compromise for the practice of female genital mutilation (FGM) in the West.
Arguing that criminalizing FGM in Western countries such as the U.S. and U.K. has pushed the practice underground, the authors suggest a "compromise solution" that would legally permit a minimal form of genital mutilation "in recognition of its cultural and religious obligations." Despite being perceived as a practice linked to Islam, FGM is a cultural practice that has no basis in religion. No religious texts prescribe FGM, according to the World Health Organization (WHO), while Human Rights Watch says the practice is "erroneously linked" to religion and "is not particular to any religious faith."
In the study, published on Monday, U.S.-based authors Dr. Kavita Shah Arora, director of quality, obstetrics and gynecology at the MetroHealth Medical Center in Cleveland and Dr. Allan Jacobs, professor of reproductive medicine at Stony Brook University, write that "in order to better protect female children from the serious and long-term harms of some types of non-therapeutic [FGM], we must adopt a more nuanced position that acknowledges a wide spectrum of procedures that alter female genitalia."
The authors define the de minimis, or minor, versions of FGM that should be permitted as "removal of the clitoral hood or a ritual nick on the external female genitalia" and do not believe they "reach the threshold of a human rights violation." Nicking the vulva and removing the clitoral hood shouldn't be considered child abuse, according to the authors. They go on to argue that by undergoing these acceptable procedures in the U.S., girls can avoid the risk of being sent abroad for more extensive and harmful procedures—a practice known as "vacation cutting."
"If a girl, by undergoing a small vulvar nick in infancy, forestalls subsequent vulvar infibulation done under dangerous conditions, we would consider this a worthwhile trade-off," the study says. The authors add that all procedures should be performed with "adequate analgesia."
WHO has long-established categories for FGM: Type 4 is defined as "all other harmful procedures," including pricking or piercing a girl's genitals for non-medical purposes. Under these guidelines, the "de minimis" procedures suggested by the new study constitutes FGM. Other women's rights advocates have come out against Arora and Jacobs's proposition.
"This unfortunate proposal comes at a time when countries and international organizations—including the United Nations and the African Union—have noted the increasing dangers of the medicalization of FGM," Mary Wandia, FGM program manager at human rights organization Equality Now, said in a statement. "It is also a time when FGM prevalence is in fact falling significantly in many countries."
A recent study, published in conjunction with the annual International Day of Zero Tolerance to FGM found the 70 million more women and girls have undergone the procedure than previously thought. In the U.S., an estimated 513,000 women and girls are at risk of undergoing the procedure back in their home country or the country of their parents. While the prevalence of FGM has fallen around the world, population growth means that a greater number of women and girls are at risk from undergoing the practice.
Mariama Diallo, African community specialist adult counselor at Sanctuary for Families, a New York–based gender violence nonprofit, says the contents of the new study are similar to that of a controversial 2010 American Academy of Pediatrics (AAP), which stated that federal and state laws criminalizing FGM might be more effective if they "enabled pediatricians to reach out to families by offering a 'ritual nick'." (The AAP eventually withdrew the briefing.)
"It's a lie for anyone who thinks that a nick will reduce the harm," says Diallo. "The effect on the survivor is the same. The psychological effect is exactly the same."
"How can we end FGM by a nick?" she says.