Female Genital Mutilation Declines Among Girls in Some Countries: Report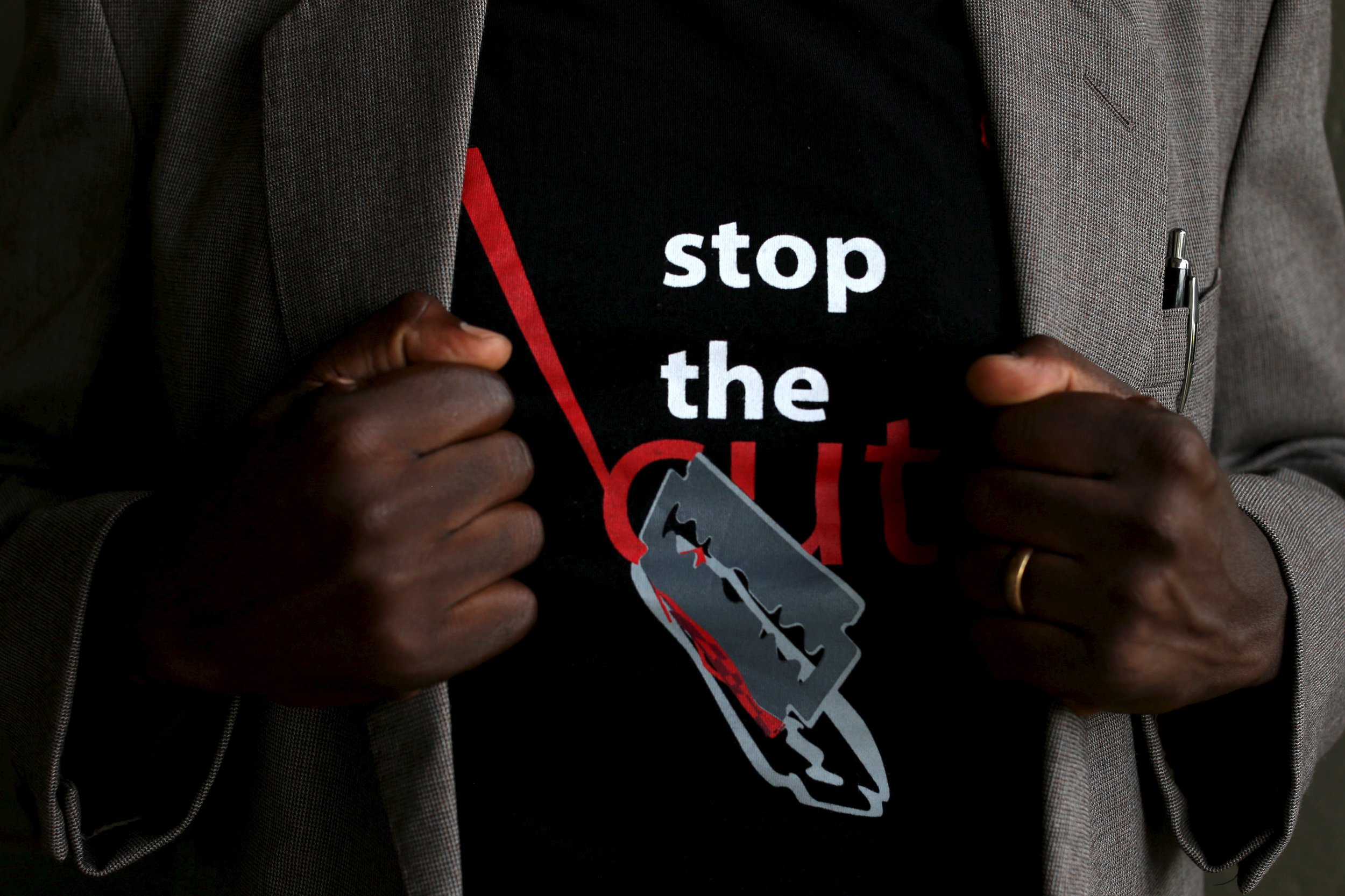 Fewer young women and girls are undergoing female genital mutilation (FGM) than in earlier years, and the practice overall is in decline in some countries, according to a new report.
In a cautiously optimistic study from the Population Reference Bureau (PRB) released on Monday, which is International Day of Zero Tolerance Against FGM, updated data from 12 countries where FGM is practiced show a decline in the number of women and girls aged 15 to 49 who have been cut. Education, "even a small amount of schooling," is cited by the organization as one of the key factors in reducing FGM prevalence.
FGM involves cutting or removing a part or all of the external female genitalia. Although it's often incorrectly associated with Islam, the practice isn't mandated by any religion and is also practiced by Christians. It is most prevalent in west, central and east African countries, although women and girls in Indonesia, Yemen and certain parts of Russia have also undergone the practice.
The new data, from 2014 onwards, suggest fewer women and girls were subject to the procedure compared to data from surveys carried out between 2003 and 2011. The study, which looks at 29 developing countries that practice FGM, found that in one-third of those nations, half as many young women aged 15 to 19 have undergone FGM compared to older women, aged 45 to 49.
Burkina Faso is one of the countries with the steepest decline in the practice. Nearly 90 percent of women in their 40s have been cut, compared to 14 percent of girls aged 5 to 9 and 5 percent of girls aged 5 and under. (FGM in Burkina Faso usually happens before a girl's fifth birthday.) Changes have been slower in Guinea, where 100 percent of women aged 45 to 49 have been cut compared to 51 percent of girls aged 5 to 9, when the practice is most common.
"The drop among young women reflects positive winds of change," Elizabeth Leahy Madsen, PRB program director, said in a statement on Monday. "Fewer families appear to be choosing to have their daughters cut."
While the Population Reference Bureau report suggests that some measures designed to eradicate FGM are working, the practice remains widespread in certain countries. More than 200 million women and girls alive today have undergone the procedure, which has lasting physical and mental health consequences, including post-traumatic stress disorder, complications during childbirth and hemorrhaging.
While the overall prevalence of FGM cases has declined over the past three decades, new data from 2016 found that the number of women and girls who have undergone the practice is higher than previously thought. Largely due to better reporting from some countries, especially Indonesia, and population growth, it is now believed there are 70 million more women and girls who have undergone FGM than earlier estimates.
Women in Western countries are also living with the consequences of FGM. According to Plan International UK, a children's rights organization, a case of FGM is discovered or treated during a medical appointment in England every hour. Those figures, taken from the National Health Service (NHS) between April 2015 and March 2016, found that staff record a new case of FGM every 92 minutes, on average.
Women's rights and advocacy groups continue to push better education and cultural shifts as ways to combat FGM. A controversial study published last year in the Journal of Medical Ethics suggested "nicking" the genitals as a form of "compromise" in Western countries—where FGM is illegal—to ensure the practice isn't sent underground, which could further harm women and girls.