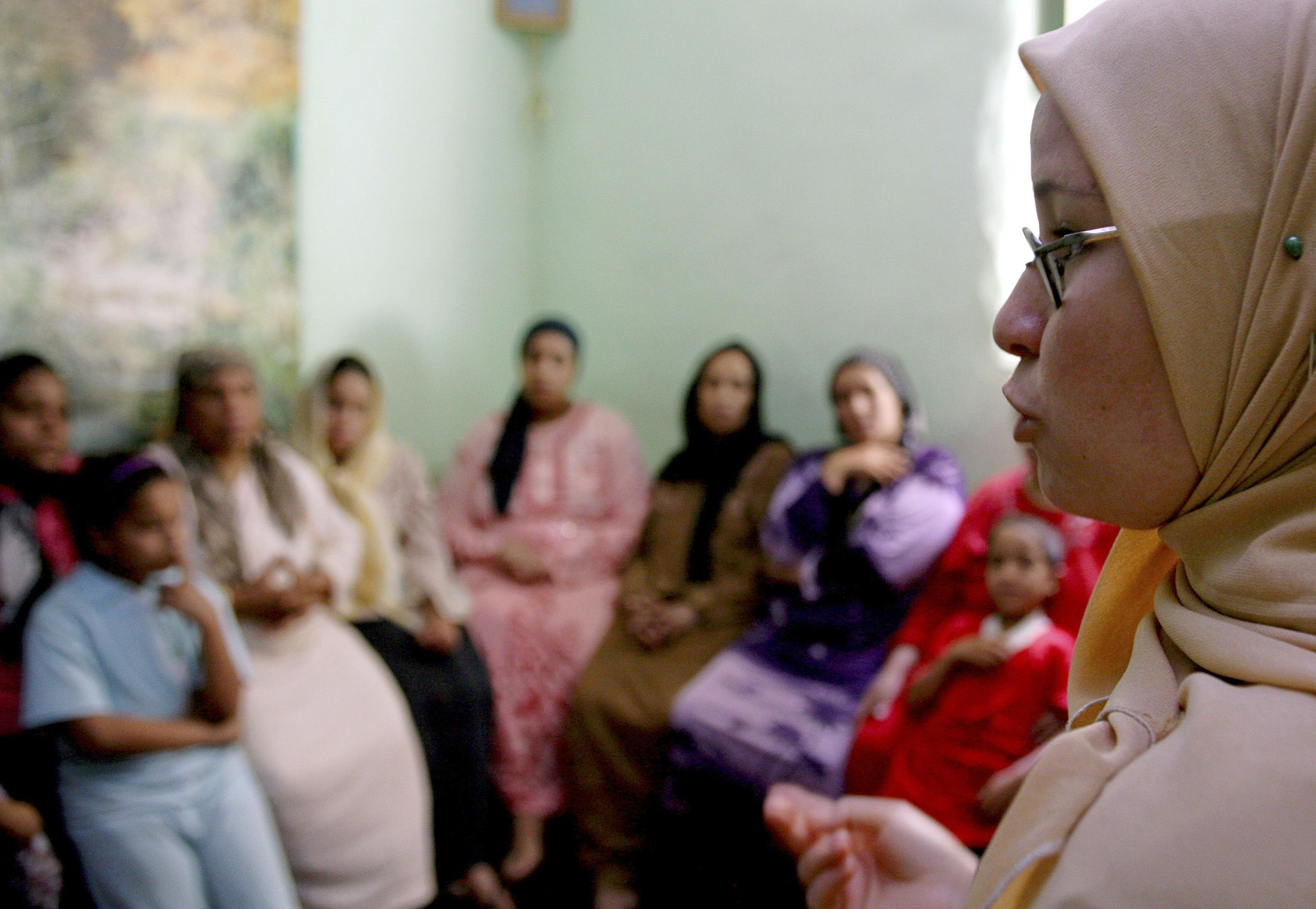 The prevalence of female genital mutilation (FGM) has declined over the past three decades, but new statistics published by the U.N. children's fund (UNICEF) on Friday show that the overall number of women and girls who have undergone the practice is higher than previously thought. The report was published a day before the International Day of Zero Tolerance to FGM, held annually on February 6.
More than 200 million women and girls alive today have undergone some form of FGM, nearly 70 million more than 2014 estimates. The increase is largely due to population growth and better reporting from a number of countries, particularly Indonesia. Almost half of all girls under 11 years old in Indonesia—which has 250 million residents—have undergone FGM, according to government data. "We knew the practice existed. There was evidence in the past that FGM was being performed [in Indonesia], but never had any nationally representative household surveys that provided us of an estimate of the size of the population affected," says Claudia Cappa, statistics specialist at UNICEF and author of the report.
Reporting the data is a baby step in the right direction, but Indonesia's government "should now be held accountable for this huge failure" of enabling the legitimization of FGM in the country, says Mary Wandia, FGM program manager at international human rights organization Equality Now.
Half of all women and girls who have undergone FGM live in three countries: Egypt, Ethiopia and Indonesia, according to the UNICEF report. In most countries, girls were cut before their fifth birthday. In some countries, for girls and women aged 15 to 49, FGM is near-universal; in Somalia, for example, 98 percent have undergone FGM.
On the other hand, the report has some good news: The overall global percentage of women and girls between 15 and 19 years old who have undergone FGM has fallen from 51 percent in 1985 to 37 percent today. Egypt, a country that previously had among the highest rates of FGM in the world, has reduced its prevalence from 97 percent in 1985 to 70 percent in 2015, according to the report. Burkina Faso, Kenya, Liberia and Togo are also highlighted for curbing FGM by a significant amount.
Changing cultural and societal attitudes toward FGM have helped these countries reduce rates of the practice, says Cappa. "Whenever there have been initiatives that have tried to promote a change, a shift in the norms has been particularly successful," she says. "FGM is not an individual choice. It is part of a network of beliefs and expectations of behaviors."
The practice has no basis in religion and involves cutting a girl or woman's external genitalia for nonmedical reasons. FGM includes a range of procedures, from removing part of the clitoris to removing the inner and outer vaginal lips and sewing the remaining skin together, leaving a small hole for urination and menstrual blood.
Despite the decline in FGM prevalence globally, the risk for millions of girls remains high. "The interesting thing about FGM is that it happens in countries that have very, very rapid population growth," says Cappa. "By default, even if we are witnessing a decline in the prevalence of FGM overall, there is still an increase in the number of girls and women born in these countries each year. The risk is declining, but number of women and girls undergoing FGM is increasing because the population size in these countries is expanding dramatically."
On the other hand, in some parts of the world, FGM risk is actually increasing. New data on FGM prevalence in the U.S., where the practice was made illegal in 1996, was published in January, and found 513,000 women and girls were at risk of undergoing FGM in 2012, the latest year data was available. New York, Washington, D.C., and St. Paul-Minneapolis are the U.S. cities with the most at-risk populations.
According to that study, published in the March-April 2016 edition of Public Health Reports, there has been a threefold increase in the number of females at risk for FGM since 1990. That increase was "wholly a result of rapid growth in the number of immigrants from FGM/C [cutting]-practicing countries living in the United States and not from increases in FGM/C prevalence in those countries," according to the report. Over the past five years, Africans have been the fastest-growing immigrant populations in the U.S., increasing 41 percent between 2000 and 2013, according to the Pew Research Center.
FGM also occurs in some South American countries, including Colombia, as well as India, Malaysia, Oman, Saudi Arabia, the United Arab Emirates, Australia and some European countries, according to the February 5 UNICEF report. "FGM is not just phenomenon found in a small number of countries and remains there," says Cappa. "It's something that has to be recognized as an issue of international concern."