New York State's Challenge to Criminalize FGM 'Vacation Cutting'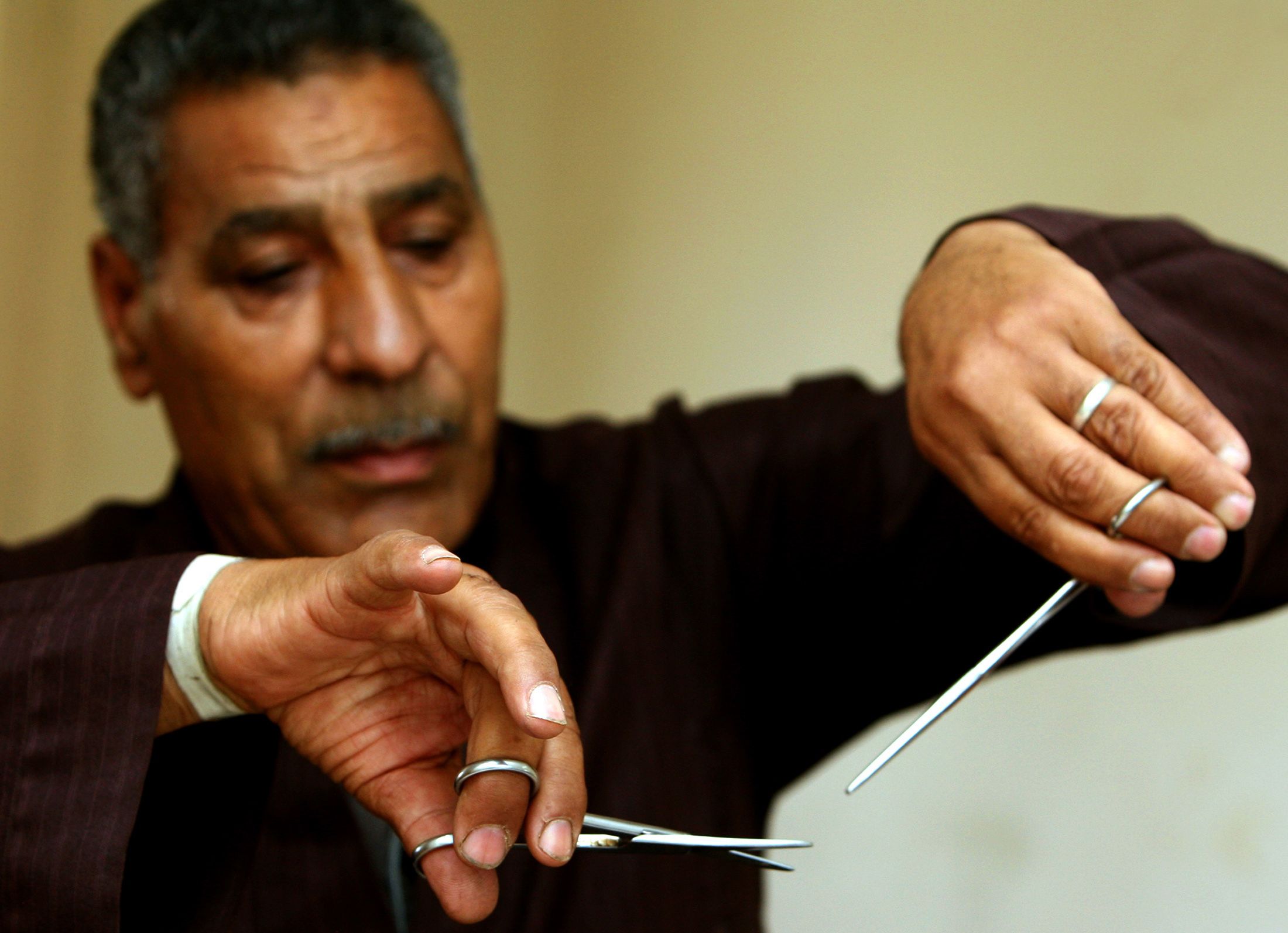 Female genital mutilation (FGM) has been illegal in the U.S. since 1996, but the problem of "vacation cutting," or transporting a girl out of country to be cut, remains a problem and one that many states, including New York, have yet to criminalize.
Shortly after new figures were published earlier this month that showed that 70 million more women and girls have been affected by FGM globally than previously thought, Sanctuary for Families, a New York–based nonprofit, launched a petition urging New York state to pass a bill making vacation cutting illegal. Vacation cutting has been illegal at a federal level since 2013, but several states have yet to pass their own bills.
Every year, more than 150,000 girls in the U.S. are at risk of undergoing FGM and "for girls in New York, this risk is especially high," according to Sanctuary for Families. Coming up with concrete numbers is difficult due to the secretive nature of the practice, but according to data from the Centers for Disease Control and Prevention (CDC), the New York metropolitan area, which includes New York City, Newark and Jersey City, has the highest number (65,893) of women and girls at-risk of having FGM in the country. A 2013 report on the foreign-born population of New York City says more than 67,000 people born in West Africa live in the city, including those from the FGM-performing countries of Ghana, Nigeria, Guinea, Liberia, Ivory Coast and Sierra Leone.
Twenty-six states don't have laws criminalizing FGM, according to Equality Now. Some including New Jersey, Nevada and Arizona have "vacation provisions" that make vacation cutting illegal. Since 2013, the New York State Assembly has failed to pass the bill, but despite its paralysis, an amendment was added to the state's public health law last year focusing on education and information around vacation cutting.
"It's really important for there to be more legislation at the state level because there's more resources and staff and institutions that can work to enforce those provisions," Tanya Sukhija, FGM program officer at international human rights organization Equality Now, tells Newsweek. "Even though there's a provision at the federal level that bans vacation cutting, there's very limited resources at the federal level to implement that."
"If girls were going to report that they have undergone FGM or were looking to seek protection under the law they would tend to do so through state institutions," she says.
Nafissatou Diop, coordinator of the United Nations population fund (UNFPA) and United Nations children's fund (UNICEF) joint programme on FGM, says the organization is "very concerned" about the risk girls around the world face from vacation cutting. The U.N. ramps up its intervention against FGM at different times of the year, depending on the region, she says. For girls being sent from Europe and the U.S. to West Africa, vacation cutting will usually occur during the summer. The "cutting season" for Kenya and Uganda is December, so girls are more likely to undergo the procedure during their winter break, says Diop.
"We are working in settings where there's not a lot of logistics," says Diop. "The response needs to be adequate and very rapid."
In lieu of a state-level law criminalizing vacation cutting, currently anyone who sends their daughter out of New York state for FGM could face the criminal charge of coercion, although no FGM vacation cutting cases have been brought forward under that statute, says Sayoni Maitra, staff attorney at Sanctuary for Families.
"A law targeting vacation cutting specifically would be much more on point and equip state-level agencies with tools paralleling those that federal agencies already have," she says.
Vacation cutting is carried out for various reasons and encouraged by different people. Sometimes, a girl's parents view FGM as a coming-of-age procedure; other times, an aunt, grandmother or other family member will take the girl to be cut when she's on vacation against the wishes of the parents, says Sukhija. A controversial new study from two U.S. gynecologists published earlier this week suggested that vacation cutting and more extreme categories of FGM could be avoided if a "compromise" form of FGM was permitted in Western countries, including "nicking" the clitoris or removing the clitoral hood.
A state-level law could provide the momentum for other laws on education and outreach as well as a strong deterrent for parents, says Maitra. But if the law is eventually passed, advocates also warn of the challenges in bringing cases forward, especially because family members are usually to blame.
"The reality is that girls, even if the law is in place, don't want to have their parents arrested," says Maitra.