'My Fiancé and I Met Across Balconies in Verona, Home of Romeo and Juliet'
I have lived in Verona in Italy for my entire life, but from March this year many parts of the country went into a strict lockdown because of the COVID-19 pandemic. As we were all trapped indoors in Verona, my sister Lisa Agnelli, who is a violinist, would play music on our balcony at 6pm each evening to bring a little joy to the neighborhood during those difficult times.
On the evening of March 17, she was playing her own arrangement of the Queen song, We Are The Champions when Michele D'Alpaos heard the music from his apartment, which is across the street from ours. He stepped onto his balcony to listen and when I stepped out onto my balcony, we saw one another. It was as if there was a lightning bolt of attraction between us in that moment. It was beautiful.
Michele immediately downloaded Instagram that night, followed me and from there we began messaging each other. That first night we chatted until the early hours of the following morning, and after 10 days of messaging on Instagram, we exchanged cell phone numbers and started to talk. We were able to really get to know one another and slowly discovered more about the others' tastes, interests and hobbies. But I still like to think of my sister as our Cupid, shooting Cupid's arrow with her violin bow.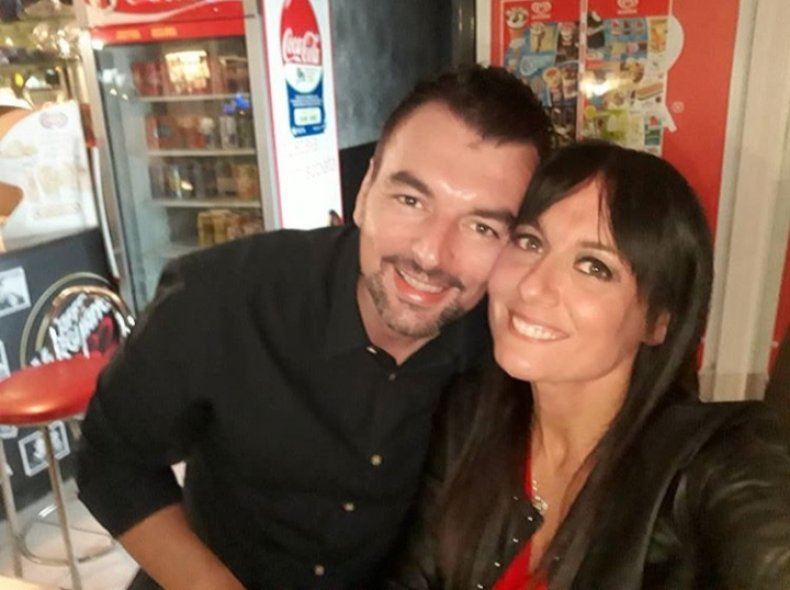 I realized immediately that there was a special connection between us—our personalities and ways of thinking are very similar. We also have the same values, similar backgrounds and we both wanted to start a family. Michele just felt like the right person for me, he has an amazing soul and he gives me butterflies! After the first week of talking, he even made a banner with my name on it and hung it from the roof of his building on March 24, which was amazing.
Funnily enough, Michele has a personality and kind heart similar to that of my late grandfather, who was also called Michele. Sadly, my grandfather died in 2008, but he loved me with all his heart, and I can't help but think he might have been the one to send me this special man. It just feels like too much of a coincidence.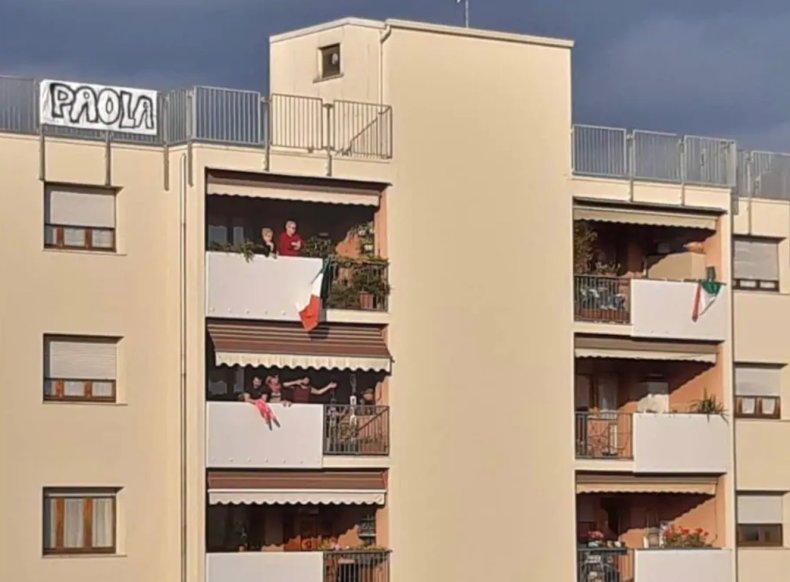 As the strict lockdown in Italy came to an end, Michele and I arranged to finally meet in person. We were excited, but we didn't tell anyone about our plans as we wanted that moment to be between just us. On May 4, we met up in the gardens behind our buildings, hugged and shared our first kiss. It was a really emotional moment.
We began to date officially after that, but around mid-June I had exams to take as I'm thinking about changing careers to become a teacher. I felt like I needed to take a little time to be alone, concentrate on my studies and consider my future. But Michele and I never fought during that time.
A few months later I was in the Dolomites, a mountain range in the north-east of Italy, for a vacation with my mom. Without telling me, Michele travelled to the area for my birthday on August 6 and looked for me in all the local villages until he found me in a small store. I was delighted, that gesture made me realize just how much he cared for me.
Michele also joined my family and I on a beach vacation in mid-August, that was when our relationship really became serious. Michele proposed to me in August, and our families are delighted for us. They see us as two good kids who each found their soulmate. Any while both my parents are happy for me, my mom Graziella is completely over the moon.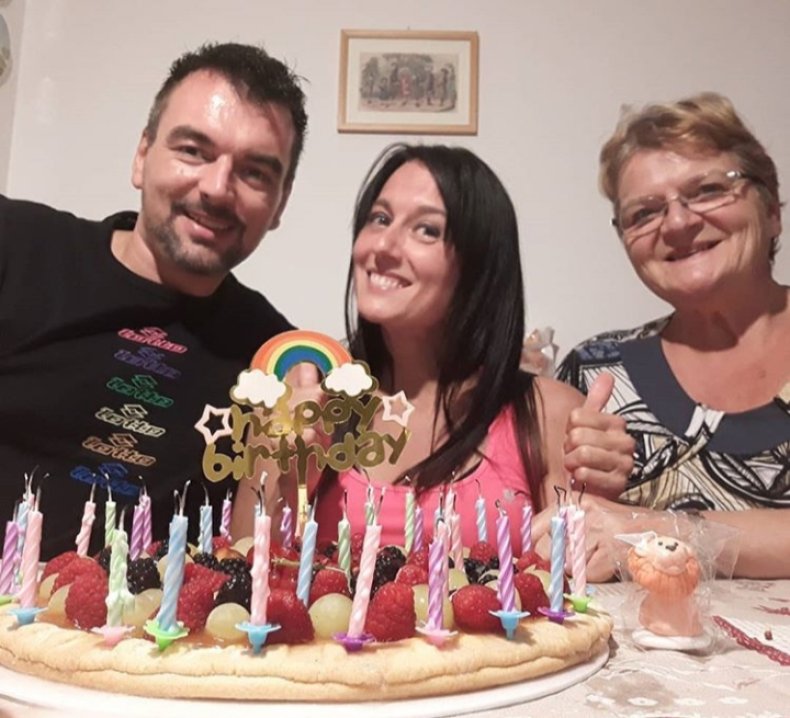 I think we have had interest in our story from all over the world because of the connection to Shakespeare, and it's an honor for us to be called a "modern day Romeo and Juliet." It feels like I'm living a dream come true, and for our love to blossom in a city like Verona feels like magic. But unlike Romeo and Juliet, the ending to our love story will definitely be positive.
But we haven't decided on any dates or locations for the wedding yet. In theory, it will be in 2022, because I'd like to get settled into teaching. We have certainly fantasized about the location—everything from Juliet's house in Verona to the roof of our building, but nothing is confirmed. All I can say is; there will definitely be a wedding!
Our hopes now are just to be happy together and to continue to love each other in the way as that first day we saw each other. We want to live peacefully, get our families together for Christmas', take great vacations and try to make sure married life never becomes monotonous.
I think if anyone has been inspired by our story I'd say to them: even if life has been hard and you've been through difficult breakups, never stop believing that true love exists.
Right when you think that hope is lost, dreams can come true. You may find what Michele and I have—a love that is truly priceless.
Paola Agnelli lives and works in Verona. She and Michele D'Alpaos are engaged to be married. You can follow Paola on Instagram @paola.agnelli80
All views expressed in this piece are the author's own.
Interview translated from Italian by Kenneth R. Rosen.