Noose Found in Michigan Ram Truck Plant, Fiat Chrysler Says It Will Fire Perpetrator Once They Are Identified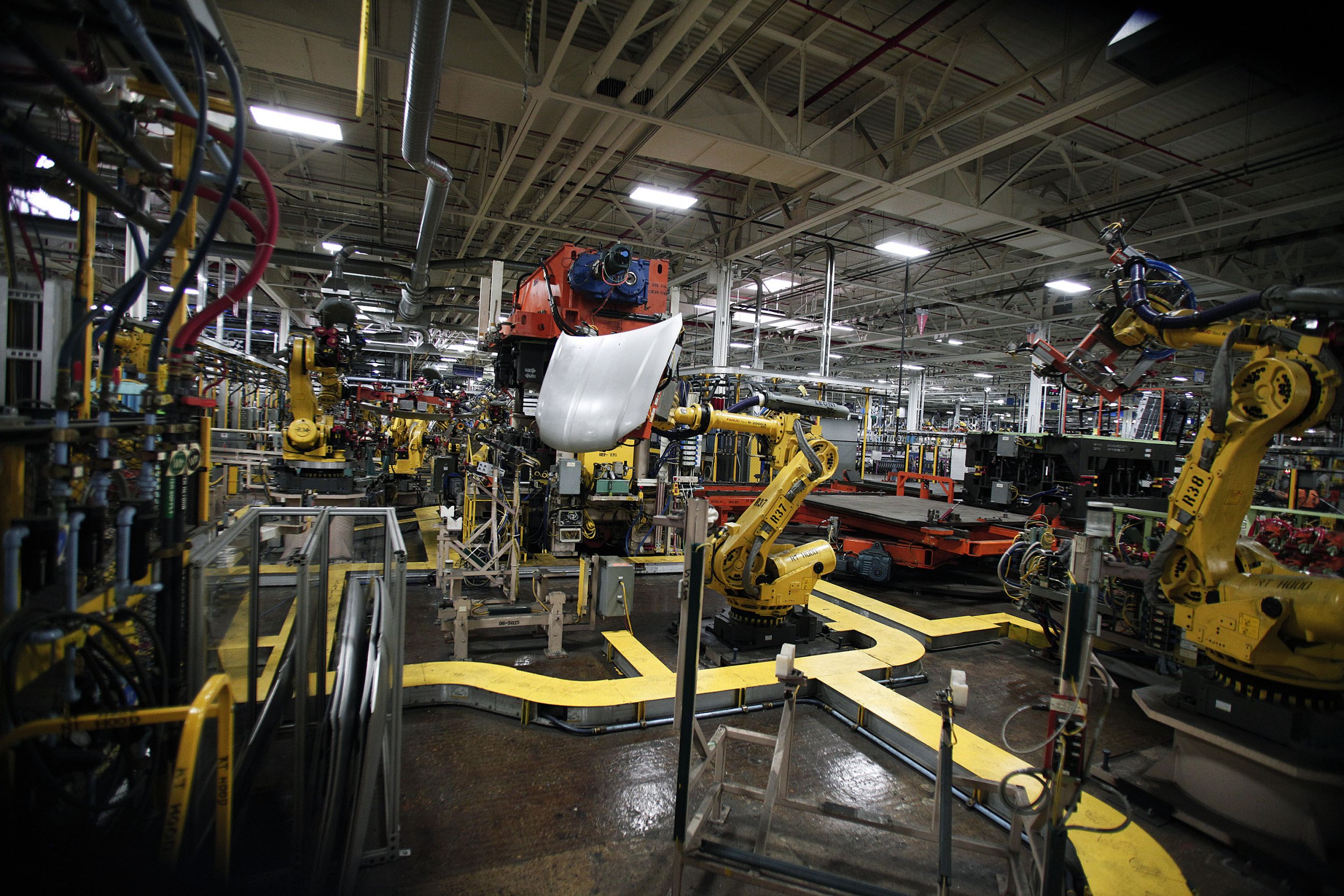 A noose hanging in a Ram truck plant in Michigan in February is the latest incident in an industry that has been dealing with increasing racial tension.
The incident occurred at the Sterling Heights assembly plant north of Detroit in February, the second incident to prompt an internal investigation into racist harassment at the assembly plant since 2017, Bloomberg reported.
Fiat Chrysler Automobiles condemn the incident in a statement to Newsweek and promised to terminate the perpetrator once they were identified. The company said it had a zero-tolerance policy toward harassment and discrimination and said it had launched "an exhaustive investigation" into the latest incident.
"Although we have been unable to identify the person responsible, if and when that person is identified, their relationship with the company will be terminated," the statement said. "FCA will continue to conduct focused training to underscore the value of diversity and inclusion. This type of behavior will simply not be tolerated."
In late 2017, Fiat Chrysler employees reported ropes that resembled nooses handing in the factory. Following an internal investigation, the company determined that there was no racist or malicious intent. However, the company along with the United Auto Workers union decided that workers should not leave knotted ropes hanging to avoid any misunderstandings.
However, workers again reported finding a noose between 1 a.m. and 3:30 a.m. on February 22, in the paint shop at the Sterling Heights assembly plant.
People with knowledge of the incident told Bloomberg that tensions have increased at the assembly plant since workers from a nearby facility in Warren, Michigan, were transferred over. The number of employees at the Sterling Heights plant rose from about 3,000 to more than 7,000, prompting conflicts regarding seniority and job placements.
The incident prompted the UAW to pass two resolutions during its bargaining convention in Detroit last week. The union urged members to raise awareness about discrimination and to work towards creating work conditions free from discrimination.
The UAW acknowledged however that there is "much more work to do to guarantee civil and human rights" for its members.
"We are all appalled at these reports," United Auto Workers Vice President Cindy Estrada said in a statement to Newsweek. "It is always unacceptable when a member suffers the indignity of slurs based on race, gender, religion or sexual orientation. The UAW has been and will always be a leader in fighting discrimination in the workplace."
It is unclear how the company and others in the auto industry will actively tackle these rising racial tensions, or whether organizations outside the industry will step in to help. When reached for comment, ACLU Michigan spokesperson Ann Mullen said the organization "will not be commenting on this incident."
Noose Found in Michigan Ram Truck Plant, Fiat Chrysler Says It Will Fire Perpetrator Once They Are Identified | U.S.