Who Was Fidel Castro Díaz-Balart? Oldest Son of Deceased Leader Fidel Castro Committed Suicide
The eldest son of deceased Cuban leader Fidel Castro committed suicide Thursday morning after months of being under depression treatment, according to state media and reported by Associated Press.
Fidel Castro Díaz-Balart, 68, had been in a deep depressive condition, local website Cubadebate indicated. He was being assisted by a group of doctors, and his treatment "required a hospitalization regime, then outpatient follow-up," according to local reports.
The announcement reportedly stunned Cubans on the island, where the press rarely provides detailed information about causes of death and especially suicide, according to BBC Mundo.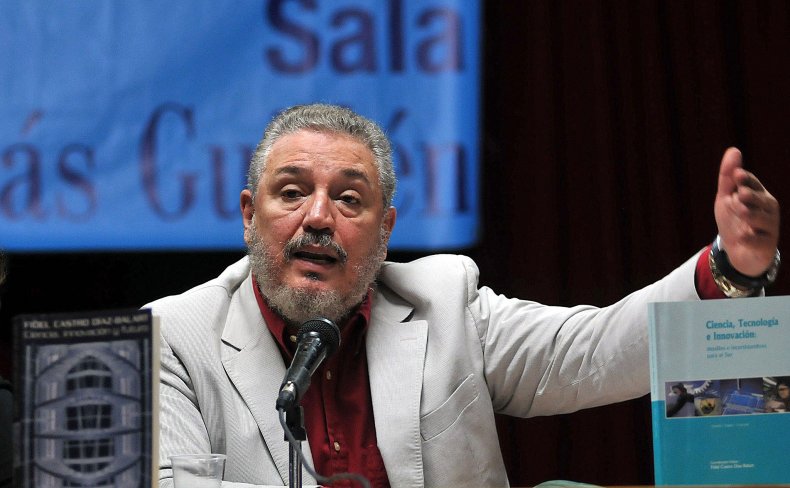 Castro Díaz-Balart was known as "Fidelito" or "Little Fidel" because of his resemblance to his father; he even donned a similar beard. He was born in 1949 and was the only son from Fidel Castro and Mirta Díaz-Balart's brief marriage. After their divorce, Mirta Díaz-Balart was not given custody of "Fidelito."
He graduated from the Institute of Science and Nuclear Technology, in the former Soviet Union, and spearheaded the development of the Juraguá Nuclear Power Plant, according to BBC Mundo. However, its construction was suspended in 1992 following the collapse of the Soviet Union and the termination of Moscow's financial aid to Havana.
Castro Díaz-Balart never assumed a political post under the Castro regime. At the time of his demise, he was vice president of the island's Science Academy and served as scientific adviser for the Council State. "During his professional activity, entirely dedicated to science, he earned international and national recognition," per Cubadebate.
He was married to María Victoria Barreiro and had three children from his previous marriage: Fidel Antonio Castro Smirnov, Mirta María Castro Smirnova and Jos­é Raúl Castro Smirnov.
Castro Díaz-Balart was the cousin of Mario Díaz-Balart, a Republican Representative from Florida who is a staunch critic of the Castro regime, and of former Congressman Lincoln Díaz-Balart and Telemundo anchorman José Díaz-Balart.