Fidget Spinners Are Causing Crimes Like Fights, a Stabbing and a Meth Arrest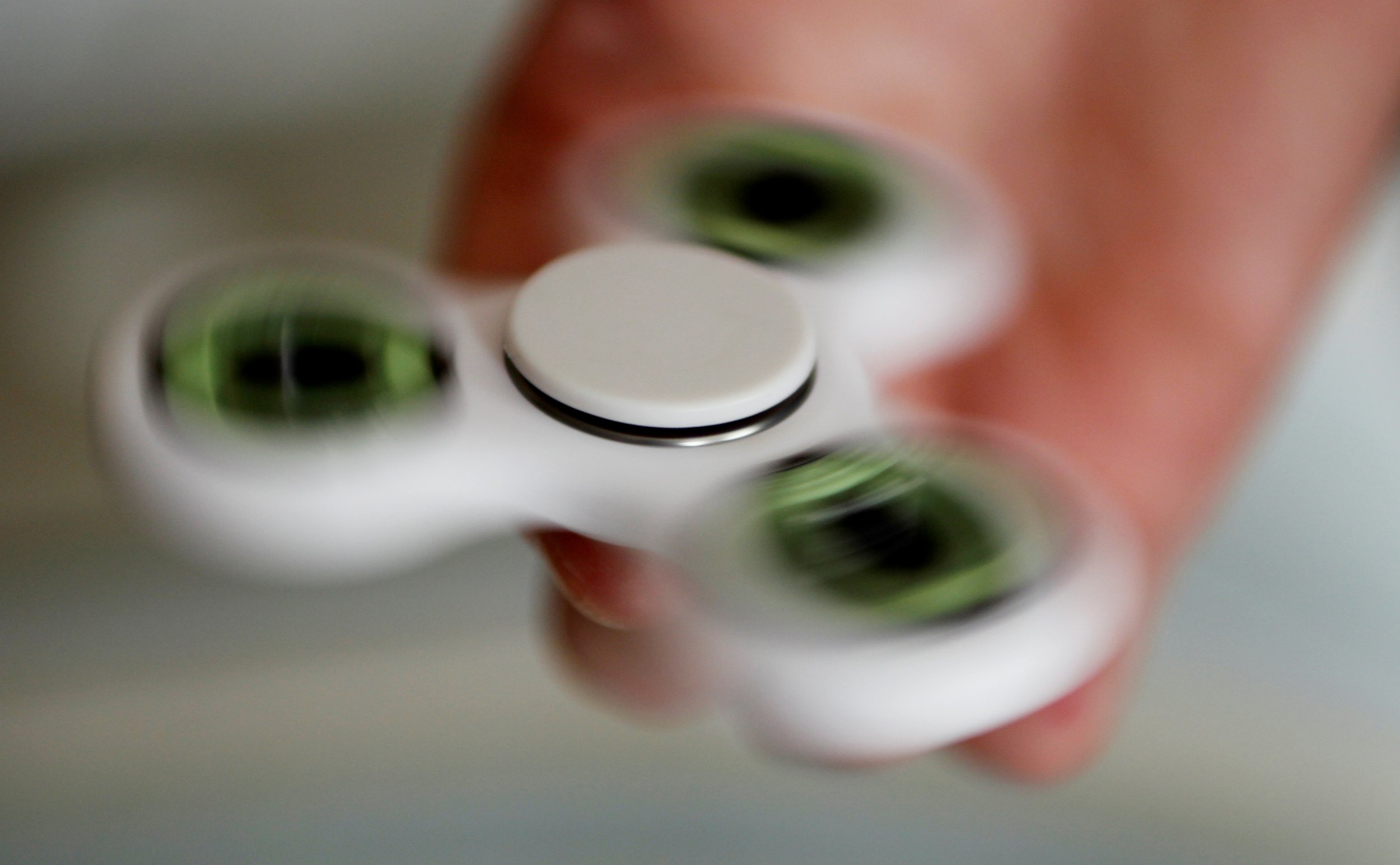 If you needed yet another reason to believe 2017 is the worst, look no further. Fidget spinner crime is a trend now.
The three-pronged spinning gadgets designed to calm anxiety and curb attention-deficit/hyperactivity disorder have become so ubiquitous over the past few months that they're actually causing fights, assaults and other issues around the world.
Case in point: On Thursday, British press shared a viral video of a scuffle outside a Poundland discount store in Nottingham, England, about two hours away from Manchester. In the roughly 40-second clip, two women are seen fighting on the sidewalk before being forced apart by a security guard. The cause of the brawl wasn't immediately clear, but rumor had it fidget spinners were to blame, the Nottingham Post reported.
"We don't know why these women were arguing," a Poundland spokesman told the Post. "If it was over our fidget spinners, there's no need, we've got loads of them."
The Nottingham fight wasn't the only recent incident involving the toys. Also Thursday, NJ.com reported that police were searching for a man who tried to lure two children into a car at a QuickChek store by promising them snacks and fidget spinners. Last week, a woman tried to shoplift 18 fidget spinners from a Walmart in Bellevue, Nebraska. And on June 16 in Syracuse, New York, an 11-year-old stabbed a 7-year-old during a dispute over a fidget spinner, according to CNYCentral.com.
Before that, in late May, three boys and one girl were criminally charged after stealing more than 150 fidget spinners and some cash—a $6,500 total value—from a shop in Goulburn, Australia. But even after the police busted the group, they couldn't find all of the fidget spinners.
The tiny toys are notoriously hard to track.
"Kids touch them, and, of course, steal them," a 7-Eleven manager in New York City told the New York Times, adding there was "no way" to keep count of how many gadgets were picked up.
Perhaps the craziest fidget crime yet, however, took place in Tennessee, where law enforcement were investigating a woman who allegedly stole about $40 worth of fidget spinners from a gas station. When they later pulled over her car, they found a man driving who said the suspect was at home, the Citizen Tribune reported on June 5.
Police headed to her house, and when the suspect—Sabrina Martin—answered, she tried to run away. She was taken into custody for evading arrest and theft.
The true twist occurred when another man at the house, Joseph Jacobs, spotted the law enforcement officers. Jacobs tried to throw away a bag full of bags, scales, 7 grams of marijuana and nearly 13 grams of meth. He was also arrested.