The Fiend Returns to Attack Jerry 'The King' Lawler on Monday Night RAW
Bray Wyatt's "The Fiend" returned on the August 19 episode of Monday Night RAW to claim another victim.
After his internet-shattering entrance at SummerSlam, The Fiend was noticeably absent on the RAW following the pay-per-view. However, WWE fans wouldn't get another week without Bray Wyatt's evil alter-ego as he crashed Jerry "The King" Lawler's King's Court segment.
Check out The Fiend's attack on Lawler below.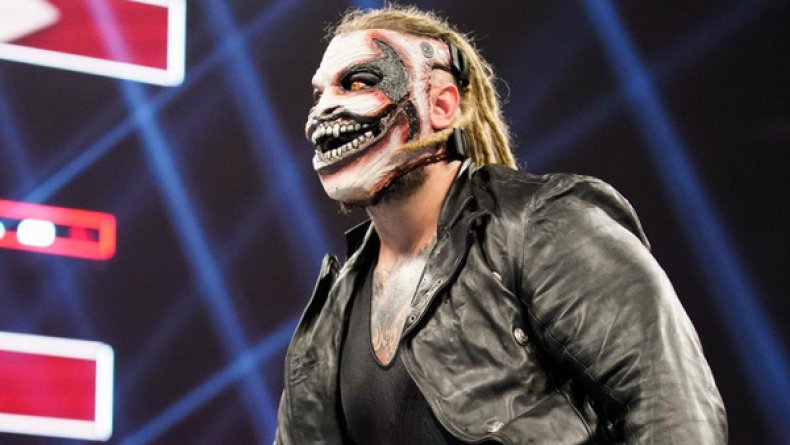 Lawler, who was on commentary replacing Corey Graves for the evening, was scheduled to interview Sasha Banks and get to the bottom of why she attacked Natalya last week. Before he brought out Banks, Lawler hyped up the King of the Ring tournament and said that he sees either Ricochet or Cedric Alexander coming out of the RAW side. Just as he was going to give his prediction for the SmackDown side, the lights began to flicker. Lawler says he knows what's coming and leaves the ring, running up the ramp. However, the lights go out and when it comes back up The Fiend is behind Lawler. The Fiend proceeds to using the Mandible Claw to incapacitate the WWE Hall of Famer. He then leaves when the lights go out.
This isn't the first WWE Hall of Famer The Fiend attacked in recent weeks. On the RAW Reunion show, The Fiend attacked Mick Foley using the Mandible Claw. He then appeared on RAW again to attack Kurt Angle, using the same submission.
Wyatt then attacked Finn Balor, rekindling their feud from a few years ago. After a few weeks of promos, the two superstars fought at SummerSlam. In that match, The Fiend was fairly dominant and won with the Mandible Claw.
Pro Wrestling Sheet's Ryan Satin reported that the reason for The Fiend's absence from RAW and SmackDown recently because "they want his character to be special and for it to feel like you'll never know when he's going to strike next."
With that in mind, it's unlikely that WWE fans will see The Fiend appearing again this week.
It's still unclear what The Fiend's goal in the WWE is, but it is clear that any WWE Hall of Famers may want to stay clear of RAW for the time being.
What did you think of The Fiend's latest attack? Who do you want to see him feud with next? Sound off in the comments section.