Publisher EA is revealing the company's direction for the next year at this year's EA Play event. While few details were revealed about this year's FIFA game, we do know one major announcement: the UEFA Champions League will be featured in the upcoming soccer game.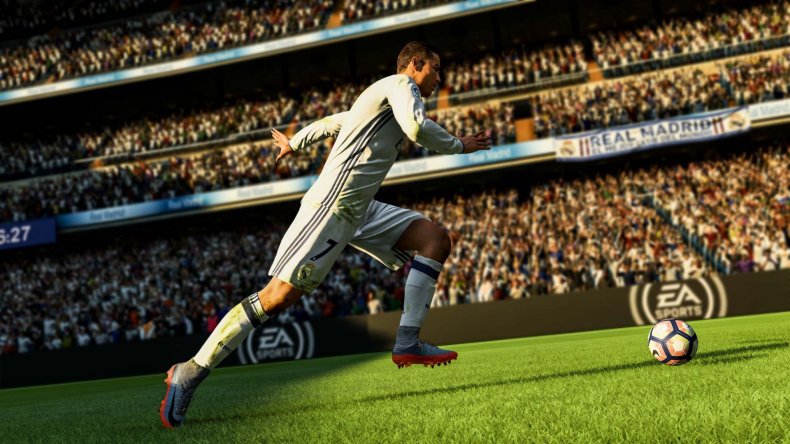 FIFA 19 will feature the Champions League in a tournament mode, a career mode and the updated story mode. FIFA 19's Ultimate Team also includes UEFA content. This means players will be able to use teams like Real Madrid, Liverpool and Manchester United when playing FIFA.
The presenters mentioned the "quality bar in gameplay has been raised yet again," but didn't mention any specifics for gameplay changes. More information, including gameplay footage, is said to be coming later this summer.
"The UEFA Champions League has been one of the most requested features from players for over a decade, and we're so excited for one of the World's biggest competitions to join The World's Game in FIFA 19," Aaron McHardy, executive producer for FIFA 19, said in a press statement. "We are elevating the experience this year in so many ways, from integrating UEFA Champions League content across the game, to adding a variety of new features that bring more control to gameplay."
As an added bonus, and in celebration of the World Cup starting next week, EA is offering a free trial of the complete FIFA 18 experience on PS4, Xbox One and PC via Origin. The free World Cup update is available now, so you can get into the spirit of the worldwide athletic competition through video games.
FIFA 19 will release on Sept. 28 for PS4, Xbox One and PC.
So what do you think? Are you excited to see the addition of the UEFA Champions Cup to FIFA 19? What other changes would you like to see for this year's FIFA game? Let us know your thoughts in the comments section below.