FIFA 20 released on Friday after a brief EA Access subscription period earlier this week, and the game's most passionate players aren't happy with its trimmed-down Career Mode. Shortly after launch #FixCareerMode made waves on Twitter as the third-highest topic of discussion in the U.K., while also making significant inroads across North America.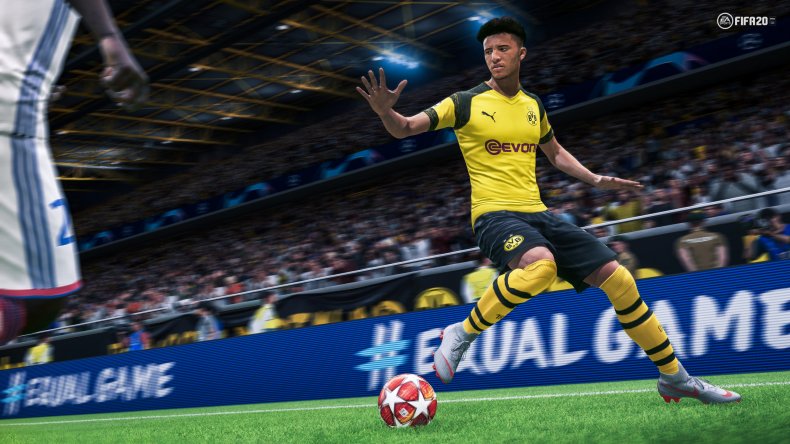 The outrage is perhaps best explained by this thread on the FIFACareers subreddit with several hundred comments spread across multiple communities. As it stands right now, the game features around 30 different reported bugs ranging from players changing positions, unexplained ratings shifts and poor team selection AI. While some listed problems, such as repetitive press conference questions and always-happy player morale, may be more of a design choice than a bug, those who've invested lots of time into FIFA 20's Career Mode feel it could be better.
"In the last few years, every FIFA game released has had bugs that ruin the immersion. Teams not starting their strongest lineups and unrealistic tables has been an issue not just for FIFA 20 but earlier editions. Our cries for patches and change have fallen on deaf ears. The community has been grossly neglected," redditor Spookymulder told Eurogamer on Friday.
To the diehard FIFA Career Mode fan, the situation with FIFA 20 and other recent installments might possibly be explained by EA Sports' prioritization of the controversial Ultimate Team Mode. The wildly popular match type asks players to create the very best teams by opening player card packs earned in gameplay and via microtransaction purchases. In 2017 FIFA Ultimate Team was reportedly worth $800 million annually, and Ultimate Team revenue across all EA Sports titles accounted for 28 percent of the publisher's entire revenue in 2018 according to a recently published 10-K report. Simply put, it's reasonable to think EA would invest the most resources into the mode that's most lucrative, and a mostly offline Career Mode doesn't fit that bill.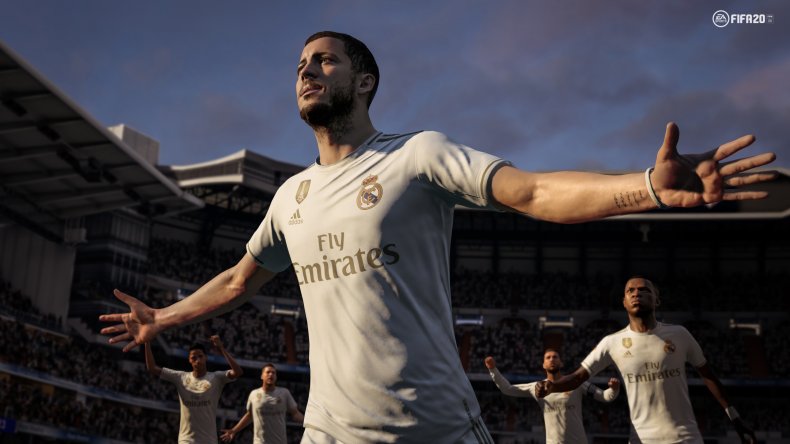 With these feelings of neglect in mind, EA's response to the outrage may not be quite what some fans had hoped. Addressing concern via Twitter, Franchise Lead Corey Andress explained the publisher's side of the story.
"Let me say that the team is aware and prioritizing fixes for this area and have been successful in identifying some of the issues. In terms of an ETA or exact changes, I can't provide that yet, but also want to be transparent and say it won't be immediate.
"Being that Career Mode is client-based (offline), we need to patch. Patches take time as fixes have to be identified, fixed, tested and then certified by first-party. Our first patch is on the way and locked, so likely we've missed the ability to put CM fixes in that patch," Andress said.
In other words, those angling for a fix for FIFA 20's Career Mode woes may have to wait a while to see results. At the very least, players shouldn't expect a large amount of fixes to be published over the next few days. EA's #FixCareerMode fiasco bares a strong resemblance to the #Fix2K20 debacle that plagued 2K Sports and NBA 2K20 earlier this month. That Twitter campaign also gained global traction and prompted a quick response from the game's developers.
While gamers are generally more inclined to target large publishers like Electronic Arts and 2K Sports, one has to wonder if these parallel instances are a reflection of modern sports game development overall. The public might chaulk these issues up to a desire to rush out incomplete products in favor of microtransaction profits, but the issue is likely more complex. After all, sports games are one of the only genres that routinely operates on a single-year development cycle. For creators, such a quick turnaround time may be proving difficult to accomplish in a polished state.
FIFA 20 is available now on PS4, Xbox One, Nintendo Switch and PC.
What are your thoughts on FIFA 20's Career Mode? Are its glitches unacceptable? Tell us your thoughts in the comments section.