While many in the U.S. are excited about the release of the new Madden game, most of the world is all about FIFA.
FIFA 21 is the latest installment of the long-running franchise from EA and this year is likely the curtain call for the series on the current-gen systems. So how is the new title comparing to past installments? Judging rom early reviews, it seems the small changes to gameplay have resulted in the smoothest FIFA experience yet, while improvements to offensive capabilities make it harder to play defense (though, that's not necessarily a bad thing).
Currently, FIFA 21 is sitting at a 73 on Metacritic as some of the earliest reviews start coming in.
Here's what some critics are saying about FIFA 21: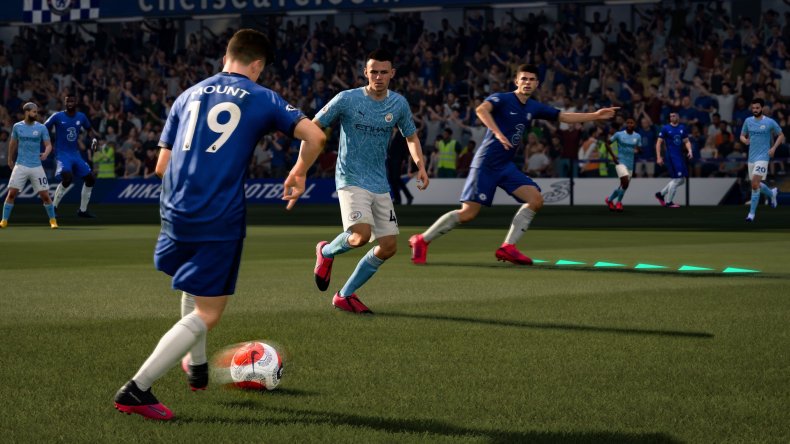 IGN - 7/10
IGN gave FIFA 21 a 7 out of 10, and according to writer Simon Cardy, the game's small steps to improve gameplay are overshadowed by the disappointing level of attention that's been paid to some of the game modes.
"Sure, the moment-to-moment action feels as smooth as it has done in recent years, but a lack of real investment in Career mode and only slight changes to its other main modes feel like a series of missed opportunities," Cardy wrote.
Read IGN's full review.
Gamespot - 8/10
Gamespot's Richard Wakeling highlighted FIFA 21's emphasis on offense that's both to its favor and detriment.
"Defending hasn't been completely neglected in FIFA 21, although the vast majority of new additions are geared towards infusing the attacking side of the game with more control, creativity, and dynamism," writes Wakeling.
Bleacher Report - 8/10
While Bleacher Report is known for being a sports outlet, it's fitting that they have a review of one of the biggest sports games in the world.
Writer Nick Akerman praises the gameplay and how defense is much harder than it was in past installments. The changes to the offensive capabilities with manual runs is a game-changer for the franchise.
"For the first time in a while, FIFA has the ability to make you smile, to be creative and to score goals using your football IQ. Defending is tough, but now there's something to learn and improve at," writes Akerman.
Read Bleacher Report's full review.
FIFA 21 is available now for PS4, Xbox One and PC if you purchased the Champions or Legends edition. General release is Friday, October 9.
Are you excited for this year's FIFA? Let us know your favorite FIFA game of all-time in the comments section.