FIFA Ballon D'Or Longlist Leaked: Ronaldo, Messi and Arsenal's Reserve Goalkeeper?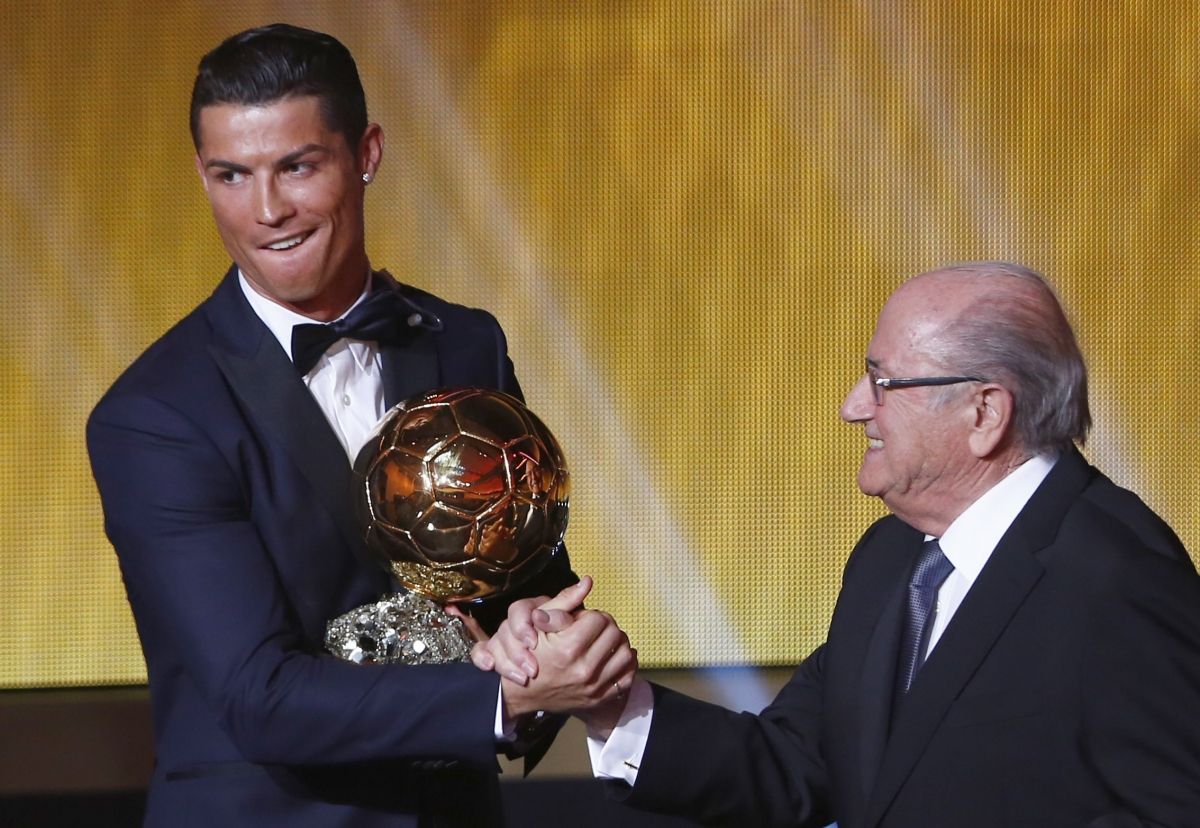 A document purporting to be the longlist for the FIFA Ballon d'Or 2015 has been leaked to Spanish newspaper Mundo Deportivo, and, if accurate, has thrown up some interesting contenders for the footballing prize, including Arsenal's reserve goalkeeper and a midfielder who plays in the English first division.
The Ballon d'Or is the world's most prestigious individual award for footballers, and over the last five years has been taken by either Argentinian striker Lionel Messi and Portuguese forward Christiano Ronaldo, who have won it three times and two times respectively. The two superstars' clubs dominate the long list, with both Barcelona and Real Madrid having seven players each in contention.
Some of England's best known players are also seemingly in the running, including Manchester United captain Wayne Rooney and goalkeeper David De Gea, whose protracted transfer to Real collapsed this summer. Manchester City is the Premier League team with the most players nominated—five of its current crop appear on the long list—though two of these, Nicolas Otamendi and Kevin de Bruyne, only joined the club in the summer.
There are also some surprising names on the leaked list. David Ospina, the Arsenal reserve goalkeeper blamed for the club's midweek loss to Greek team Olympiakos in the Champions League, makes the cut along with Massimo Luongo, an Australian midfielder who only left English League Two side Swindon Town in the summer to join Queens Park Rangers in the First Division, is included. Ghanaian Christian Atsu, currently on loan at Premier League minnows Bournemouth from Chelsea, also features on the list.
A FIFA spokesperson was unable to confirm to Newsweek whether the list was accurate, nor could they comment on how the long list was compiled. The list includes 59 candidates in total, which Mundo Deportivo reported will be cut down to 23 finalists at the beginning of December. The award itself is likely to be announced in early 2016.
Each year, the long list is whittled down by FIFA and French magazine France Football, who originally conceived of the award in 1956. National coaches and captains from each of the 209 member countries in men's football then decide who wins from a 23-man shortlist. Each coach and captain ranks three players from the shortlist in order of preference, with candidates given more points by FIFA if they are ranked first than second or third. Selected journalists from member nations are also given a vote.
The voters' choices are published online with the 2014 list suggesting that voters are often swayed towards supporting their national compatriots and club teammates. Last year, Messi voted for fellow Argentinian Angel di Maria, as well as Barcelona teammates Andres Iniesta and Javier Mascherano, while Ronaldo voted for three of his Real pals: Sergio Ramos, Gareth Bale and Karim Benzema.