FIFA Can Still Save Itself: Release the Garcia Report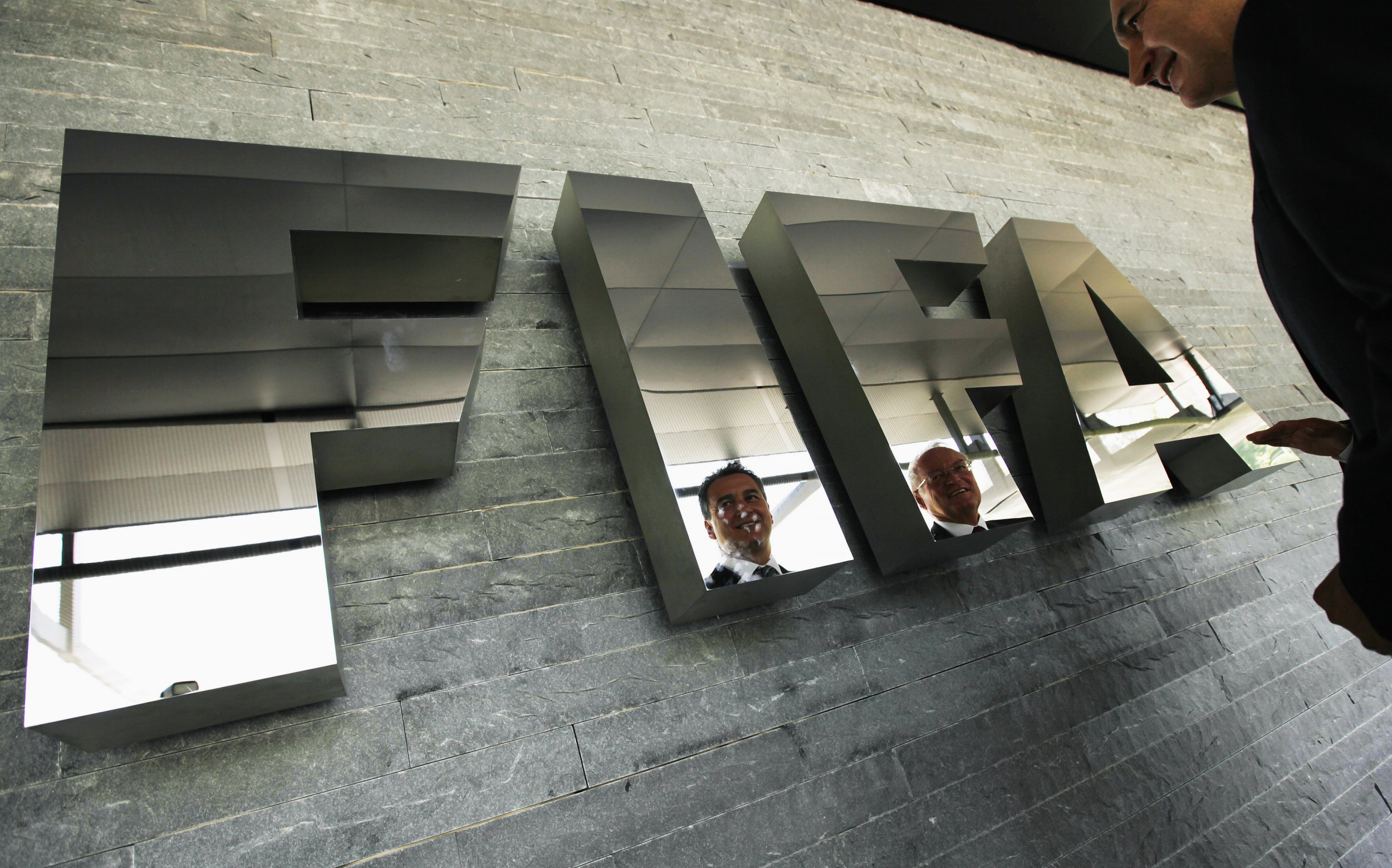 Updated | With great fanfare, the Justice Department unveiled on May 27 a criminal indictment declaring that the organization responsible for the worldwide regulation and promotion of soccer is a racketeering enterprise, infused with corruption, bribes, kickbacks, fraud and assorted other criminal activities too numerous to list.
Next week, federal prosecutors will charge that the sea is filled with fish.
Not to belittle their accomplishments—the indictment is one of the most comprehensive and detailed imaginable, tracing the alleged criminal activities back decades while providing dates, times, conversations, banking transactions and other activities with a specificity more common to a John Grisham novel than grand jury charges.
And already, missed by some folks amid the noise, the United States Attorney's Office for the Eastern District of New York has obtained six guilty pleas, four from individuals and two from related businesses that had dealings with the soccer organization—the Fédération Internationale de Football Association, better known as FIFA. For FIFA officials, or any of the other business executives and politicians familiar with the organization, to react to the charges with surprise, outrage or anything other than "no kidding" means they are either feigning dismay or just waking up from a half-decade nap.
Of course, charges are not proof of guilt, yada, yada. But in this case, FIFA has repeatedly told itself—or at least has hired people who have repeatedly told it—that the organization is corrupt. Books and news articles raising charges have been published as far back as 1998. But the allegations exploded into mass public outrage four years ago, when the British news media discovered evidence of corruption in the granting of the World Cup hosting duties to Russia in 2018 and Qatar in 2022. Moreover, the English Football Association disclosed before Parliament evidence of wrongdoing relating to FIFA's rejection of the British bid for the 2012 games.
In 2011, allegations of bribery were raised against Mohamed bin Hammam, a Qatari who was head of the Asian Football Confederation. In March of that year, he publicly stated he might run for president of FIFA against its longtime leader, Joseph "Sepp" Blatter. Weeks later, FIFA executive committee member Chuck Blazer initiated an investigation of Hammam. Within two months, Hammam was banned for life from all FIFA activities. That was annulled the following year, but the ban was reinstated five months later.
In the course of the 2011 investigations and related proceedings, further revelations of potential wrongdoing emerged that led to the suspension of several members of the FIFA executive committee. Similar allegations then surfaced regarding the Confederation of North, Central American and Caribbean Association Football.
Turning aside grumblings from some FIFA member groups, Blatter championed the adoption of a process that he proclaimed would transform the way FIFA was run by creating an Independent Governance Committee (IGC).
Still, outside reports flowed in, declaring that FIFA must undertake dramatic changes and investigations. An organization called Transparency International, a respected, Berlin-based group established to fight corruption in organizations worldwide, issued an analysis. "Bribery scandals...have made the need for reform urgent,'' the report said. "While senior FIFA officials have been suspended or forced to resign, the lack of a transparent investigation leaves the root of the problem untouched.''
If no comprehensive process of change was adopted and no credible investigation undertaken, the report said, the "scandals are likely to recur."
FIFA acknowledged the report, proudly proclaiming that it had already adopted several of its recommendations. FIFA, its officials declared, was moving toward a system that ensured the organization met the highest ethical standards.
Nice words. But then reality intruded.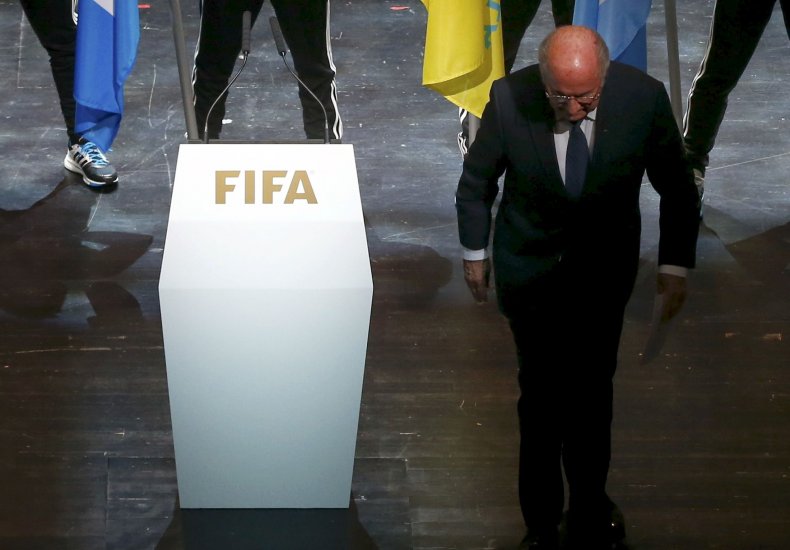 Blatter handpicked a widely respected expert on governance, professor Mark Pieth of the Basel Institute on Governance, to head the IGC and prepare a report. Transparency International cooperated—until it was reported by a Swiss newspaper that Pieth had been paid $128,000 by FIFA, plus an additional $5,000 a day. While such payments for investigative and analytical work are standard, Transparency International was troubled by the lack of disclosure and declared it no longer believed FIFA was serious about reform.
The following year, Pieth's IGC released its report, complete with a series of additional recommendations.
All told—with the Transparency International report, the 2011 Pieth report and the 2012 IGC report—some 59 recommendations for improving the governance of FIFA were proposed. Based on an analysis conducted last year by professor Roger Pielke Jr. of the University of Colorado, FIFA failed to implement 42 of those proposals. Only seven were adopted completely.
With the release of the 2012 IGC report, Pieth cautioned FIFA against "cherry-picking" proposals. But Blatter responded that FIFA could take only baby steps. "We cannot take all the package now; this is impossible,'' he said. "Even if professor Pieth says we shall cherry-pick, we cannot take the whole tree."
But the investigations weren't finished. FIFA created an independent ethics committee that retained Michael Garcia, a former federal prosecutor in the United States, to investigate the bidding process for the 2018 and 2022 World Cup.
The following month, Pieth's IGC produced its final report, which "strongly advised" FIFA to adopt seven outstanding recommendations. Among those proposals were calls for a central integrity check for all executive committee members and term limits. But there was little hope that significant changes would be adopted—Pieth had already stepped down prior to the release of the report, which discussed with great concern the plotting by some members of the FIFA executive committee to fire Garcia, the ethics committee's investigator, before he completed his work. "If FIFA is to emerge from the scandals of recent years, it must produce a convincing and transparent answer to any issues relating to hosting decisions, either to confirm that the suspicions are, sadly, well-founded or to demonstrate that they are groundless,'' the Pieth report said. "The ethics committee should not rest until there is a conclusive answer."
That conclusive answer arrived in September 2014, when Garcia delivered his 350-page report. So what did it find? Who knows? Hans-Joachim Eckert, the head of the adjudicatory arm of FIFA's ethics committee, announced that the report would not be released; only a summary and Eckert's judgments on the report would be made public.
Two months later, Eckert released that summary. Hours later, Garcia criticized it for being "materially incomplete," with "erroneous representations of the facts and conclusions." Within a month, he resigned, citing a lack of leadership on the ethics committee. The Garcia report remains under wraps.
But probably not for long. Blatter was re-elected on May 29 as president of FIFA, and, almost immediately, U.S. Senator Chuck Schumer called on him to make public the full Garcia report.
Blatter, of course, can ignore Schumer, just as he and the executive committee have ignored calls for disclosure and transparency for years. But, if I may, let me offer you a bit of advice, Sepp: FIFA might be able to stiff-arm politicians and governance experts, but it can't fight the American courts. Unless everyone named in the recent indictments quickly pleads guilty, the Garcia report and every exhibit it contains will almost certainly be subpoenaed and entered into evidence.
And then, as the world reviews the dirty laundry uncovered by Garcia, someone is going to have to explain why the report was kept under wraps. Someone is going to have to prove that the attempts to maintain secrecy were not a cover-up. That someone is you, the man who has presided over FIFA since 1998, throughout all of its corruption scandals.
Better to tell the truth now. Let football—or soccer, as we call it in the United States—once again be thought of as a sport, not simply as a mechanism for silk-suited smooth-talkers to enrich themselves.
Update: Just hours after this column appeared, Sepp Blatter resigned from his position as head of FIFA. Not enough.
Now, the advice on what to do with the Garcia report shifts to his successor, who may well be Prince Ali bin Hussein of Jordan, who lost to Blatter last week in an election for the FIFA presidency. So, to Prince Ali or whoever succeeds Blatter: The well known secret in cleaning up a corruption scandal is to blame the last guy for everything that went wrong. The Garcia report will unveil all of the dirt that caked onto FIFA during Blatter's tenure. Release it now, and it's all on him. Fight to keep its contents from public scrutiny? Then the scandal of continued secrecy will be all on you.
FIFA Can Still Save Itself: Release the Garcia Report | Opinion