FIFA to Elect New President, Replace Sepp Blatter in February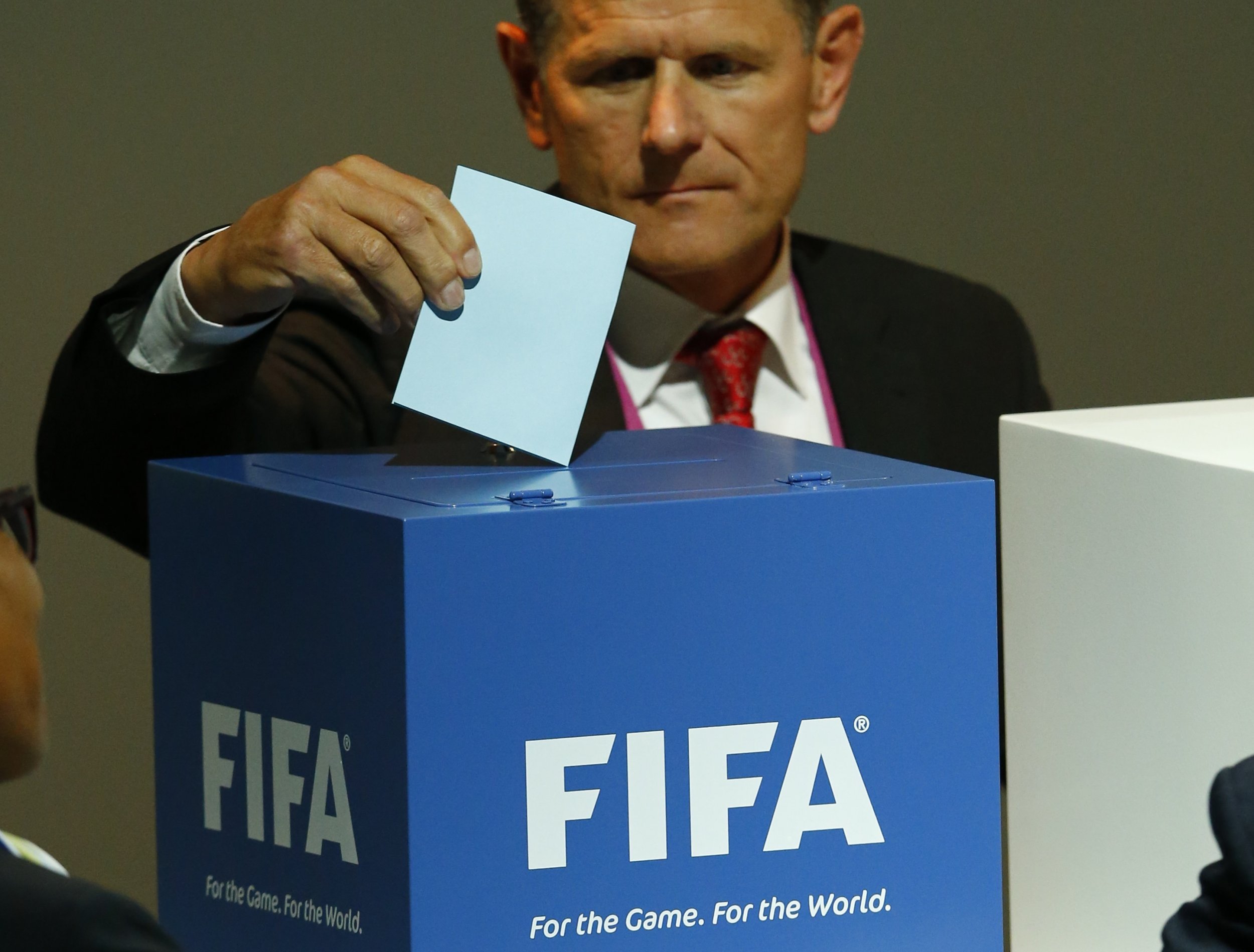 FIFA on Monday announced plans to hold an election in February to determine who will replace embattled President Sepp Blatter, amid a corruption investigation into the world governing body of soccer.
Blatter resigned in June, soon after the U.S. Department of Justice indicted 14 FIFA officials on multiple counts of corruption dating as far back as 1991. Hours before the Justice Department announced the indictment, Swiss authorities arrested seven of the defendants later charged. Blatter wasn't indicted or linked directly to the federal charges.
FIFA's 209 members will elect a new leader during a special meeting on February 26 at the organization's headquarters in Zurich, Switzerland.
"We have approved the date of the extraordinary elective congress that shall be organized in Zurich," Blatter said Monday during a press conference following an executive committee meeting when officials declared the date of the election. "There, a new president of FIFA will be elected." The election, he added, signals a reform process.
Nicolas Maingot, acting director communications and public Affairs for FIFA, told reporters before Blatter spoke on Monday there were many topics and issues the president wouldn't "be able to comment on today" because it "would be inappropriate for him to do so."
At least two reporters separately asked Blatter to disclose the amount of his salary, but the president refused.
Before the start of the news conference, British comedian Simon Brodkin interrupted Blatter by throwing what appeared to be fake money at him. Brodkin then was ushered out of the auditorium.
Blatter confirmed he won't be a candidate in the February 2016 election. "I cannot be the new president because I am the old president," he said.
Blatter, who has served as president since 1998, was re-elected to a fifth term as president just days after the announcement of the U.S. indictment. His challenger in the most recent election was Jordan's Prince Ali bin al-Hussein, who withdrew his bid after receiving 40 fewer votes than Blatter.
Blatter said he has plans for when FIFA elects a new president.
"I will come back to my work as a journalist, but this time I will go to radio because I think the radio is the most popular item in information because it's 24 hours and everybody can listen," he said, adding that it's "easier to speak than to write."
Since the indictment, a former executive admitted to accepting bribes and an official turned himself in to police. On Saturday, Jeffrey Webb, one of seven high-ranking officials earlier arrested in Switzerland, pleaded not guilty in U.S. federal court.
FIFA to Elect New President, Replace Sepp Blatter in February | Sports