FIFA Probe: Authorities Raid South American Football HQ, CONMEBOL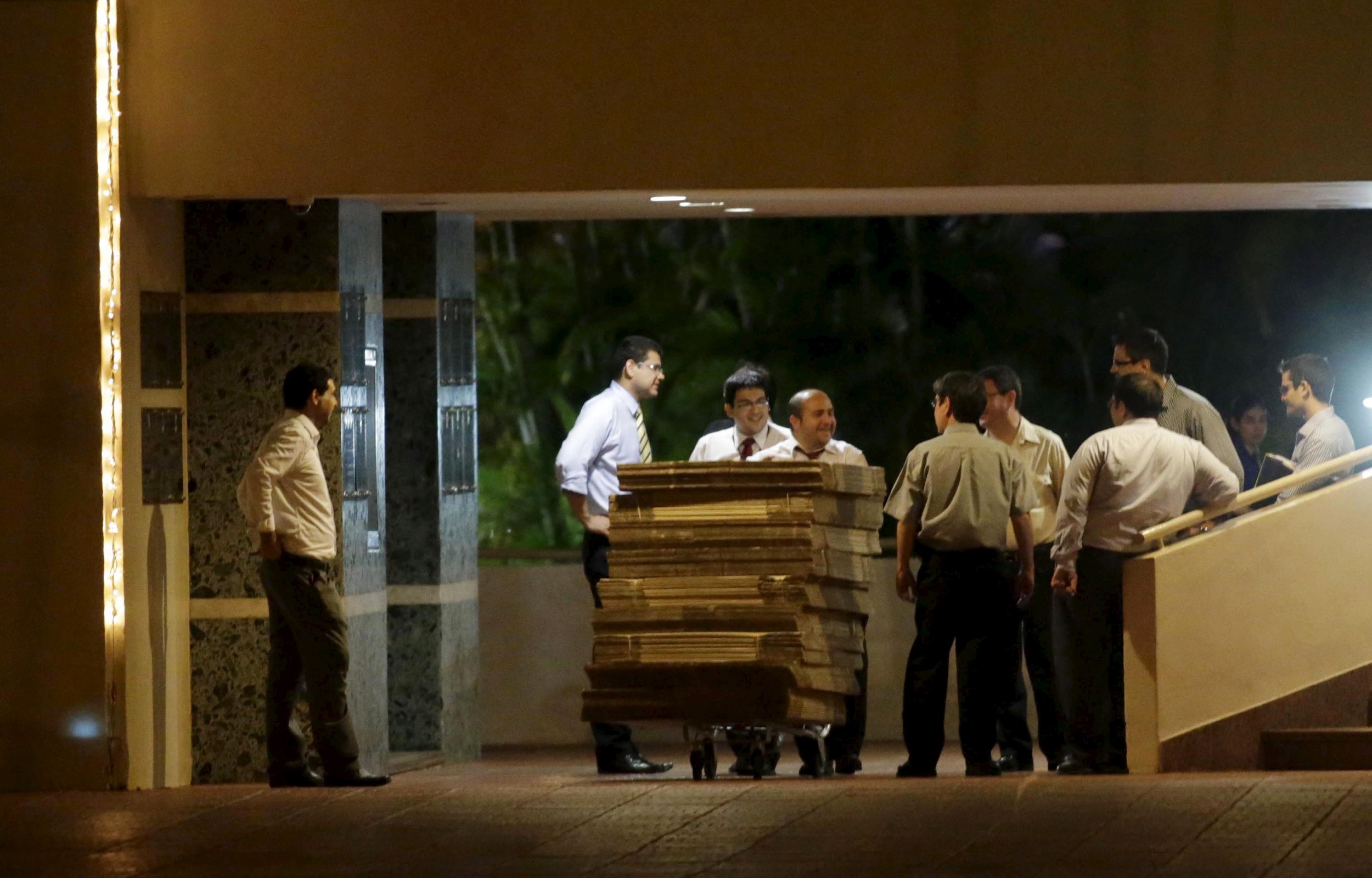 Paraguayan authorities raided the head office of CONMEBOL, South America's soccer association near the country's capital of Asuncion, on Thursday. The raid was ordered by the U.S. Justice Department as part of the ongoing corruption investigation into FIFA, soccer's global governing body. The raid was led by the country's state prosecutor, Hernan Galeano.
This is not the first time CONMEBOL has had run-ins with the law, the BBC reports. On December 3, Juan Angel Napout, the president of CONMEBOL and a FIFA vice president, was arrested in a hotel in Zurich, Switzerland. He has since been extradited to the U.S., charged with taking millions of dollars in bribes. He pleaded not guilty, then resigned his presidency on December 11 and is now serving a ban from soccer. Two former presidents of CONMEBOL, Nicolas Leoz and Eugenio Figueredo, have also been charged.
In a statement, Paraguay's state prosecution service said it was "searching for documentation related to the granting of commercial and broadcast rights for sporting events." CONMEBOL officials have been accused of taking bribes from sports marketing companies in return for the commercial rights to South America's biggest soccer tournament, the Copa America, ESPN FC reports.
Alfredo Montanaro, part of CONMEBOL's legal team, called the raid "irresponsible." He added: "It is very strange. We have been cooperating with the judicial authorities of the United States, Uruguay and Paraguay." CONMEBOL's headquarters were granted diplomatic immunity in 1992, but this was withdrawn after the FIFA investigation began, according to Sky Sports.
Other South American soccer officials have fallen foul of the investigation. Hector Trujillo, the former general secretary of the Guatemalan soccer federation, is currently under house arrest in New York after the U.S. charged him with racketeering, wire fraud and money laundering. Trujillo is not allowed to travel further than 50 miles from the federal courthouse in Brooklyn where he was charged. Marco Polo Del Nero, the president of the Brazilian soccer federation, has also temporarily stepped down for a second time, citing personal reasons.
The FBI and Swiss officials began investigating FIFA when the organization awarded the 2018 World Cup to Russia and the 2022 World Cup to Qatar, suspecting that the bidding processes in each were corrupt. The bureau has since widened its case to look at FIFA's financial dealings over the past two decades.