FIFA Investigates Hong Kong Over Booing of Chinese National Anthem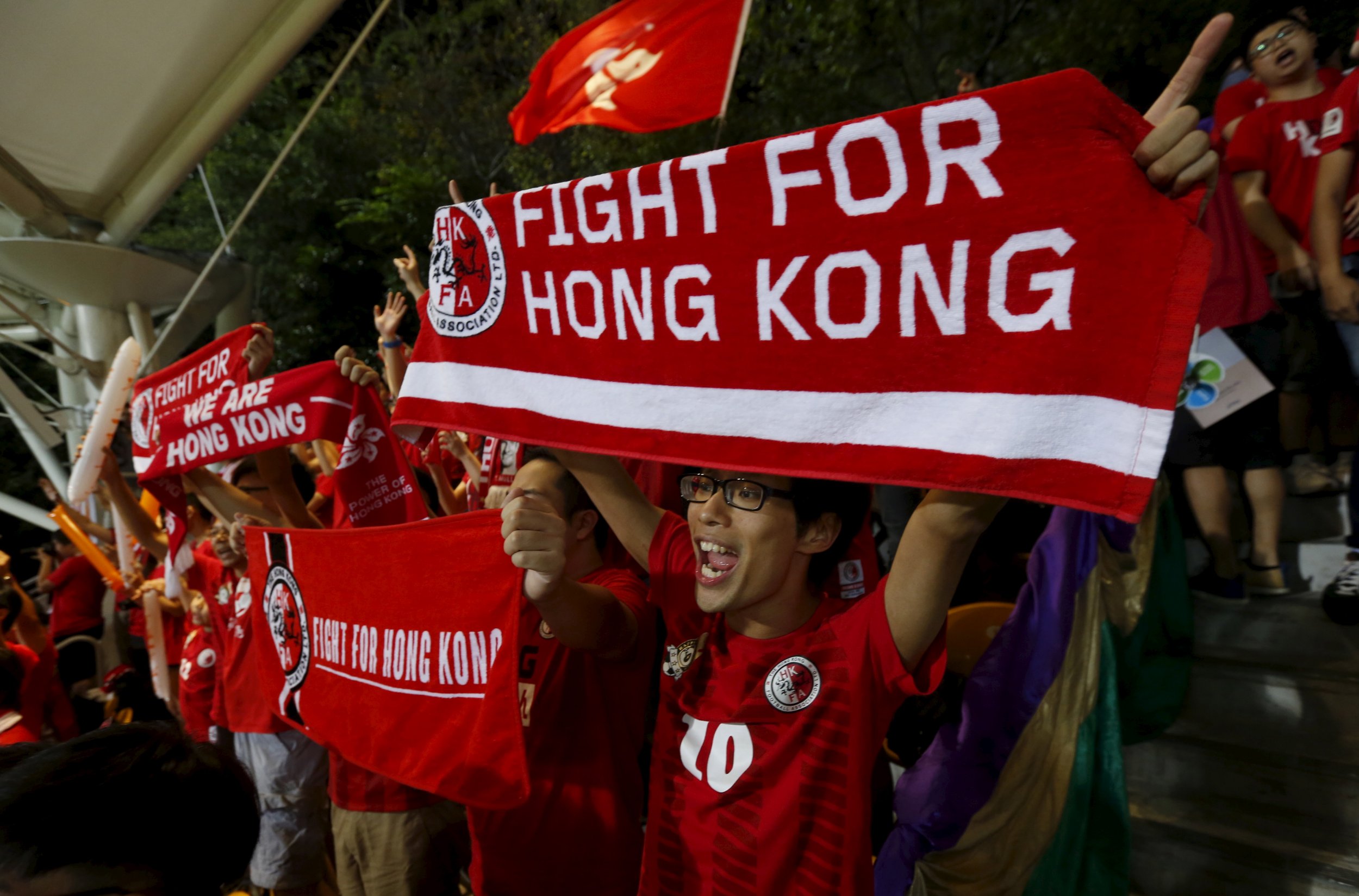 Hong Kong's Football Association (HKFA) are being investigated by FIFA after the team's fans booed during the Chinese national anthem in a recent match between the historic rivals.
A statement by the HKFA released on Tuesday said that a letter had been received from FIFA stating that "disciplinary proceedings" had been opened in relation to the World Cup 2018 qualifier match on November 17, which ended 0-0.
Hong Kong, which was a British colony until 1997, retains a high degree of autonomy from China but is still subject to certain rulings from Beijing. In September 2014, tens of thousands of pro-democracy protesters occupied the streets of Hong Kong for several months in demonstration against the Beijing government's plan to vet candidates for the Hong Kong leadership election in 2017.
The BBC reported on Wednesday that Hong Kong fans booed during "March of the Volunteers," the Chinese national anthem, as it was played before the match began. Some fans also held up placards reading "Hong Kong is not China" and displayed scarves and flags with messages such as "Fight for Hong Kong."
Under FIFA's disciplinary code, teams are responsible for maintaining the proper behavior of their fans during matches. Examples of conduct considered improper include "displaying insulting or political slogans in any form" and "uttering insulting words or sounds."
The HKFA said that FIFA had requested any evidence to be presented by December 1 and that a decision would be released before the end of December. The BBC reported that the HKFA was fined $40,000 Hong Kong dollars ($5,160) in October following a similar incident during a match between the two sides in September.