'FIFA' Creator Kurt0411 Banned from Game By EA: 'You Can't Say What you Really Think'
FIFA YouTuber and streamer Kurt "Kurt0411" Fenech has had his account banned from playing the soccer game by EA itself. On Monday, the content creator posted a tweet featuring an email he had received from EA, stating that his decade-active "Fut Founder" account had been disabled. Kurt has been an outspoken member of the FIFA community, posting multiple videos on his channel criticizing the publisher's practices and insulting employees with words like "incompetent" and "rat."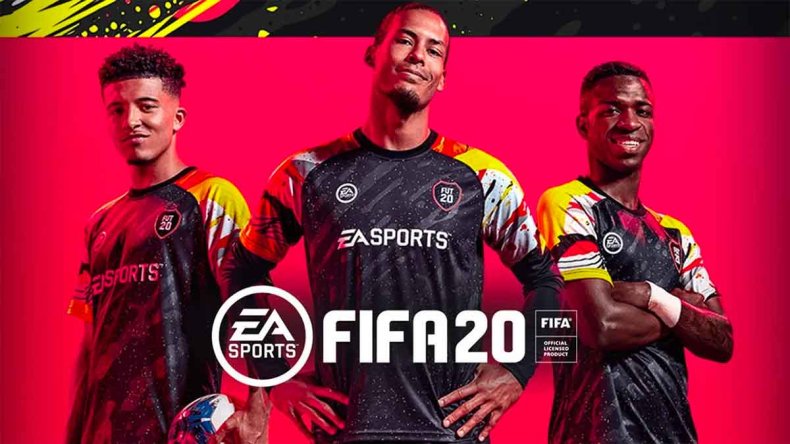 EA published its own statement on Twitter, claiming French "threatened employees and other players" and posted "abusive and threatening messages and videos about EA employees and competitive players on social media, and he has encouraged others to do the same."
French has enjoyed a long career of competing in FIFA esports. In 2018 the player hailing from Malta reached the top 16 of the FUT Championship Cup in Barcelona and Manchester, the top eight at the FIFA 18 Global Series and third place in the FIFA eClub World Cup. In February 2019, he competed in the FUT Champions Cup, placing ninth. In October of 2018, Fenech received a two-month ban from competitive play before receiving a permanent ban in November 2019.
In Twitter messages, Fenech said he believes his ban was "because I have too much of an influence in what I say about them or their game" and that "a multi-billion dollar company [is] terrified about what a single individual has to say." In total, French estimates he's spent around EUR2,000 on FIFA Points for his account, which are needed to buy FIFA Packs to get players good enough to compete on a professional level.
He denies sending "threatening" messages, though does admit that he has "insulted" EA employees on his Twitter and YouTube accounts. He previously tweeted that EA is an "incompetent company," saying that FIFA is "bad to watch at a competetive level" and a multitude of other complaints levied at the football franchise.
"That's my true honest opinion of them," Fenech said. "In today's world, you can't say what you really think, unfortunately."
The ban and subsequent response from EA bares a resemblance to the treatment of Tyler "Tyler1" Steinkamp, who was banned from playing League of Legends by Riot Games for his alleged toxic behavior. Eventually, Steinkamp's celebrity became too popular to ignore, and Riot rescinded its ban, going so far as to invite him onto official esports broadcasts without his behavior seemingly improving.
The future for Fenech remains uncertain, with his main channel and content being centered around a game he is no longer allowed to play. When asked what he will be doing next, Fenech said "we'll see."