FIFA Must Ban Israeli Settlement Clubs: HRW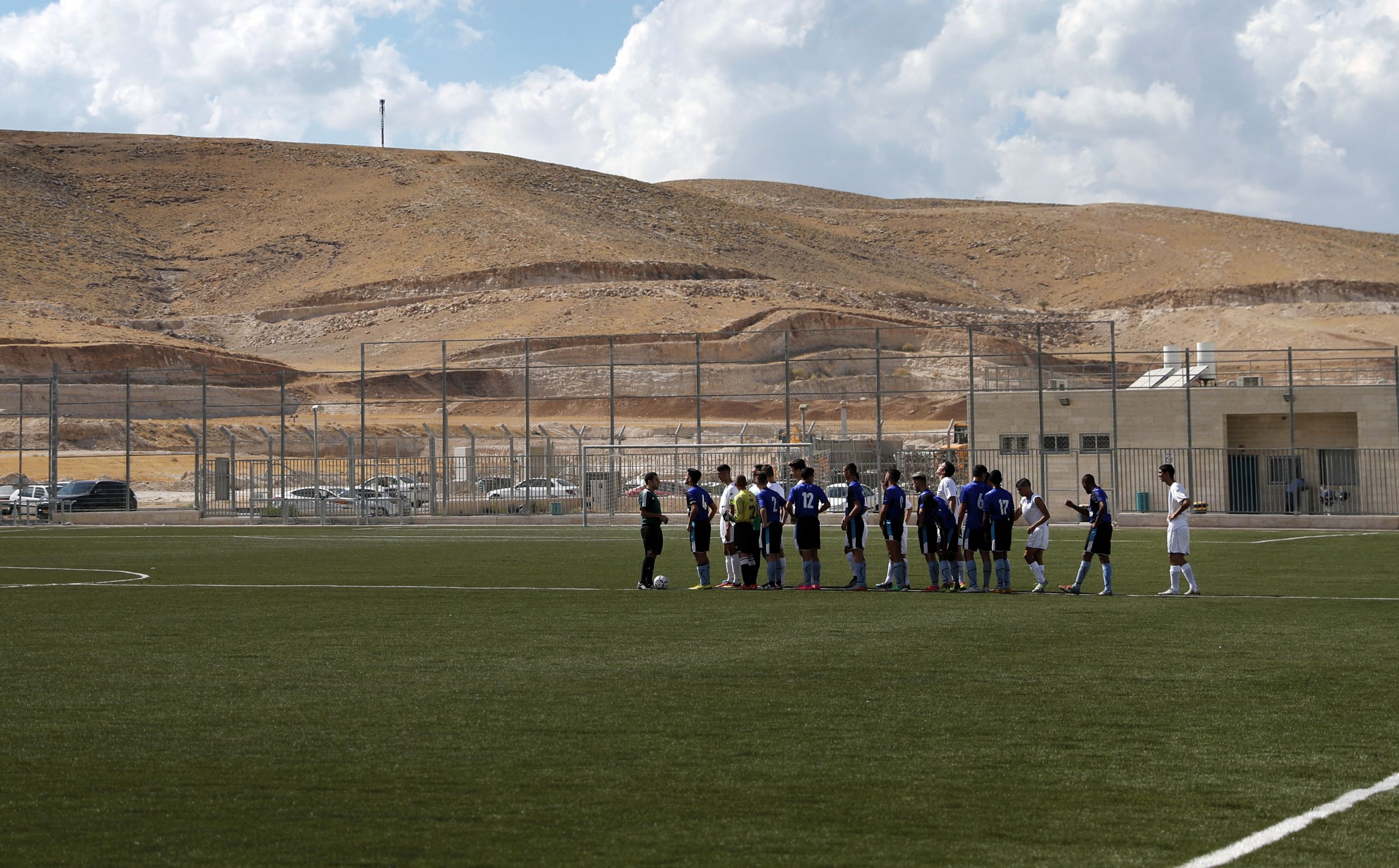 A report by Human Rights Watch (HRW) has urged FIFA to force six Israeli football clubs based in settlements in the West Bank to relocate to Israel or be banned from competitions recognized by football's governing body.
The report, published Sunday, claimed that FIFA was legitimizing the building of Israeli settlements in the West Bank—considered illegal under international law—and was sponsoring business activity that supports the settlements.
The six clubs in question are located in the West Bank and play in the lower Israeli leagues—Beitar Givat Ze'ev, Beitar Ironi Ariel, Ironi Yehuda, Beitar Ironi Maale Adumim and Hapoel Bik'at Hayarden. The Israeli Football Association (IFA) has rejected the report's conclusions and several of the clubs claimed that forcing them to relocate would leave local children with nowhere to play sport.
The report follows an online petition that has gained more than 150,000 signatures, calling for FIFA official Tokyo Sexwale—who is heading up FIFA's investigation into the issue—to ban settlement clubs from FIFA-recognized competitions. More than 60 members of the European Parliament (MEPs) also sent an open letter to FIFA President Gianni Infantino earlier in September, calling for the settlement clubs to be relocated or excluded from the IFA.
FIFA's rulebook states that football clubs that are a member of one football association may not play on the territory of another football association without the other association's permission. The Palestinian Football Association has been recognized by FIFA since 1998.
"By holding games on stolen land, FIFA is tarnishing the beautiful game of football," said Sari Bashi, Israel and Palestine country director at HRW.
In a response to HRW, IFA Legal Adviser Efraim Barak—who is also part of the FIFA monitoring committee investigating settlement clubs—said that "the purpose of the IFA is to benefit football. That is its sole concern. Political issues are not part of our 'playing field.'" Barak also said that the IFA made "no distinction" between any Israeli football teams and that settlement clubs played in places "whose final status is to be determined."