Riot Police Called In After Smoke Bomb Protest at Sepp Blatter Lecture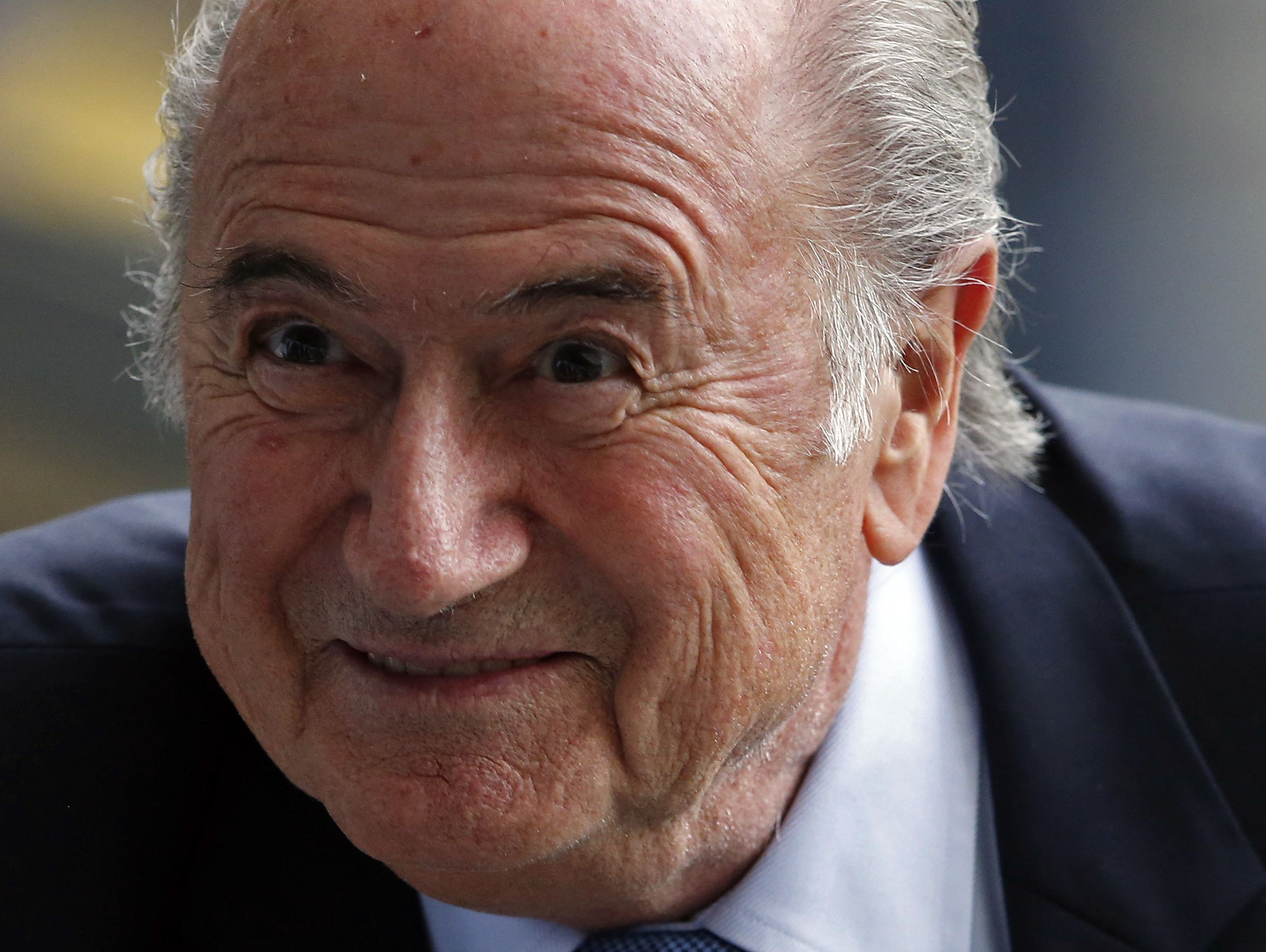 Around 60 masked student protesters with smoke bombs had to be repelled by riot police as they attempted to ambush Fifa president Sepp Blatter while he was giving a lecture at a Zurich university on Tuesday evening.
The disturbance broke out as 60 out of around 100 students protesting Blatter's lecture outside Zurich's ETH university rushed into the university's main building in an attempt to reach the auditorium where Blatter was speaking and set off smoke bombs, according to Zurich Police.
Initially the protesters had gathered outside the ETH main building, shouting "shit Blatter - shit Mafiosi" in reference to alleged corruption in world football's governing body. After the unsuccessful attempt to reach Blatter inside the university building, the group marched into the city centre, gathering greater numbers and causing public transport delays of around two hours, Swiss daily newspaper 20Minuten reported.
The protesters handed out leaflets accusing Blatter and Fifa of "destroying" living conditions in Brazil in preparation for last summer's World Cup tournament and chanted slogans such as "Chase Blatter away!", German TV channel Deutsche Welle reported.
Newsweek subscription offers >
Despite reports that once inside the protesters lit smoke bombs and yelled profanities, no arrests were made.
One Twitter user tweeted a picture of riot police from inside the university, joking it was "an unusual sight in the ETH. It looks like they are promoting knowledge as well as security"
Another tweeted a picture of the leaflets promoting the protest at the university's main entrance against Blatter and Fifa's "filthy business".
Blatter, 78, was delivering a lecture entitled 'Football as a School of Life'.
He will be running to remain Fifa president for the fifth consecutive time this year. During his leadership Fifa has been embroiled in several controversial scandals, most recently over the decision to award the next two World Cup tournaments to Russia and Qatar respectively.
Russia's annexation of Crimea and poor human rights record have raised criticism of the decision to allow the country to host the 2018 World Cup.
Meanwhile several high profile officials behind the decision to award Qatar hosting rights in 2022 have since confessed to long standing corruption charges.
Riot Police Called In After Smoke Bomb Protest at Sepp Blatter Lecture | Sports