Suspended FIFA President Sepp Blatter Recovering in Hospital From 'Body Breakdown'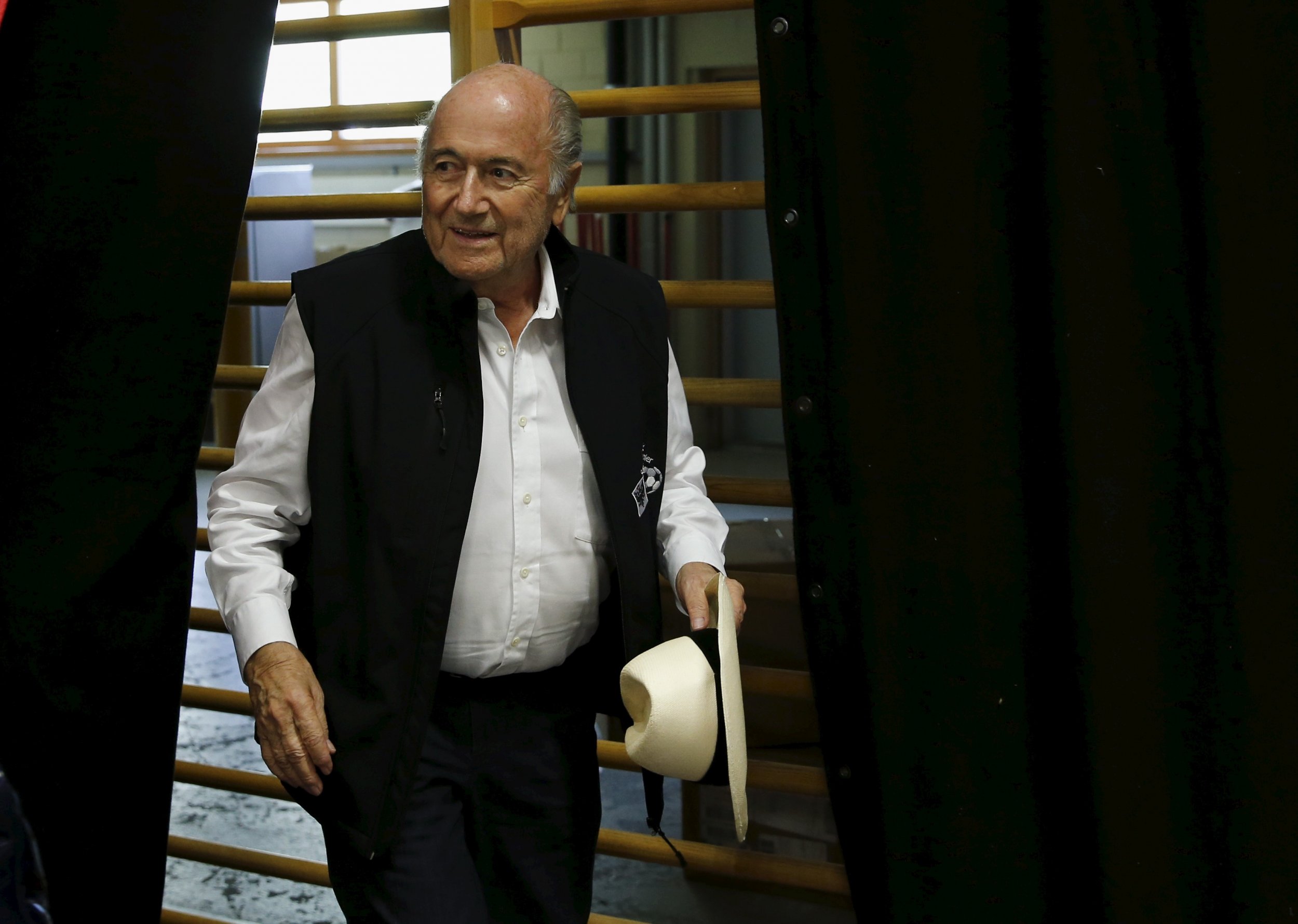 Outgoing FIFA President Sepp Blatter is recovering this week after being hospitalized in Switzerland for what has been called a stress-related "body breakdown" and a "small emotional breakdown" in several media reports.
The embattled Blatter, 79, was provisionally suspended last month from his post amid the ongoing corruption scandal involving FIFA, the world's governing body of soccer. He is expected to make a full recovery and be released from the hospital early next week, according to the BBC.
Blatter's spokesman, Klaus Stohlker, told the Associated Press that the leader is "under a huge pressure." He initially was admitted to the hospital last week after going to the doctor for a checkup.​
Earlier this year, the U.S. Department of Justice indicted 14 FIFA officials on federal corruption charges, such as racketeering and money laundering, that dated as far back as 1991. Investigators have identified tens of millions of dollars in kickbacks and bribes in exchange for selling broadcasting and marketing contracts for tournaments.
Hours before the Justice Department announced the indictment, Swiss authorities arrested seven of the defendants later charged. Blatter wasn't indicted nor linked directly to the federal charges.
Blatter resigned in June amid the outrage that followed news of the scandal. His decision came shortly after he won re-election to a fifth term. After he submitted his resignation, he continued to work for FIFA.
Months later, the Swiss office of the attorney general announced that it would charge Blatter with criminal mismanagement and misappropriation. In October, he was suspended; Blatter is appealing that provisional ban.
FIFA's 209 members are expected to elect a new leader during a special meeting on February 26, 2016, at the organization's headquarters in Zurich.