FIFA Critic Hits Out Again After Model Adriana Lima Is Named Fan Ambassador
FIFA's decision to appoint a supermodel as its global fan ambassador has been slammed by a former council member of soccer's governing body.
The organization announced the role for Adriana Lima on Monday, saying the Brazilian model would "develop, promote and participate in several global initiatives."
But Moya Dodd, a former Australia national team player who served on the FIFA Council from 2013 to 2016, has described the appointment as "baffling" and "tone deaf" in a Women's World Cup year—and doubled down on her criticism on Thursday after the model's publicist issued a statement.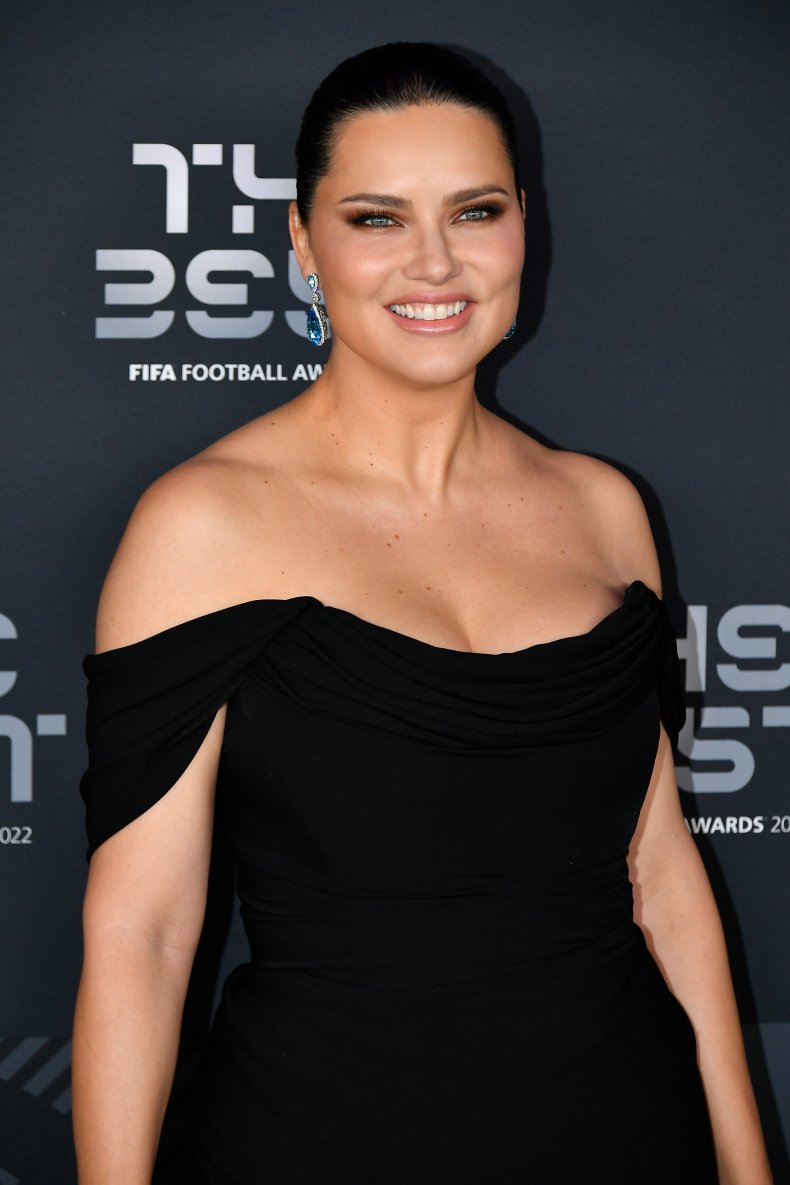 In a LinkedIn post on Wednesday, Dodd asked: "What will this ambassador represent to the large and growing population of aspirational women's football players and fans who love the game because it shows us what empowerment and equality can look like?
"Because when a girl plays football, the world sees her differently. Instead of being complimented on her nice looks or her pretty dress, she is valued for her game-saving tackles and brilliant goal-scoring. She's admired for what she can do, rather than how she looks."
Dodd expressed her concern that Lima's "public image looked an odd fit for an organisation that says it wants to empower girls and women," pointing to the model's previous remarks about going on crash diets for fashion shows and her description of abortion as a "crime" in a 2006 interview.
Lima's publicist, Laurent Boye, then issued a statement saying the model's views had changed in the intervening 17 years.
The statement read: "We can proudly say that Ms Lima has been promoting a healthy lifestyle for several years and like many people, her position on many LGBTQIA+ and women's issues has evolved and she is considered an ally."
Dodd, a member of the committee for Australia and New Zealand's successful bid to host this year's World Cup, has now responded on LinkedIn, writing: "That's nice, although surprising that no details of this have made it to her Wiki page.
"I hadn't mentioned LGBTIQA+ issues, but it's nice that Lima has come out as an ally, during World Pride week. Again, some links and references to her public support would be really helpful for a community that continues to be marginalized and demonized."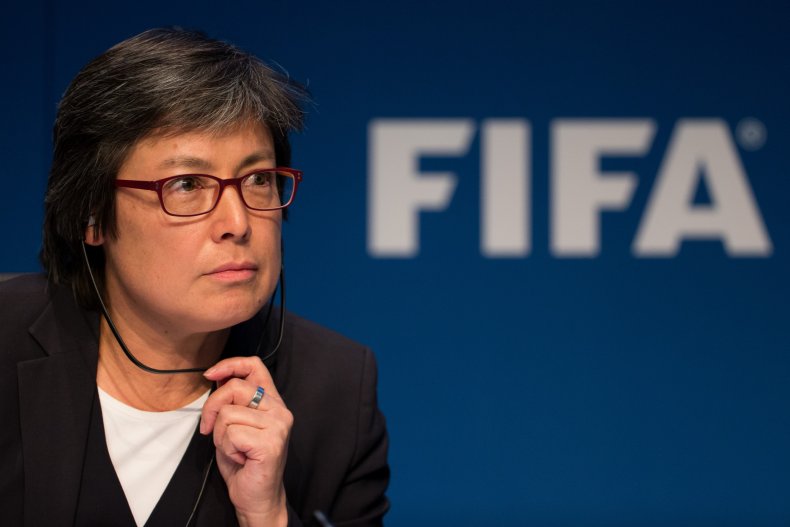 On the subject of abortion, Dodd added: "There is no criticism of Lima's personal choice—everyone should have that right. But denouncing abortion as a crime means that you think others who make a different choice should be treated as criminals and punished accordingly.
"That is a terrifying prospect, and not consistent with women's empowerment or right to control their own bodies and futures."
Dodd, who played 24 times for Australia, said she was still "none the wiser as to how any of this makes her a fit for the Women's World Cup," which begins in July.
She added: "We want to engage with football's social purpose as well as its thrilling entertainment value. Is that too much to ask of FIFA?"
Last month she also questioned the soccer governing body over reports about a sponsorship deal with Saudi Arabia's tourism authority.
FIFA's president, Gianni Infantino, said on Monday that Lima "lives and breathes" football.
Newsweek has contacted FIFA and the U.S. Women's National Soccer Team for comment.
Do you have a tip on a sports story that Newsweek should be covering? Do you have a question about soccer? Let us know via entertainment@newsweek.com.