FIFA Suspends Secretary General After World Cup Ticket Allegations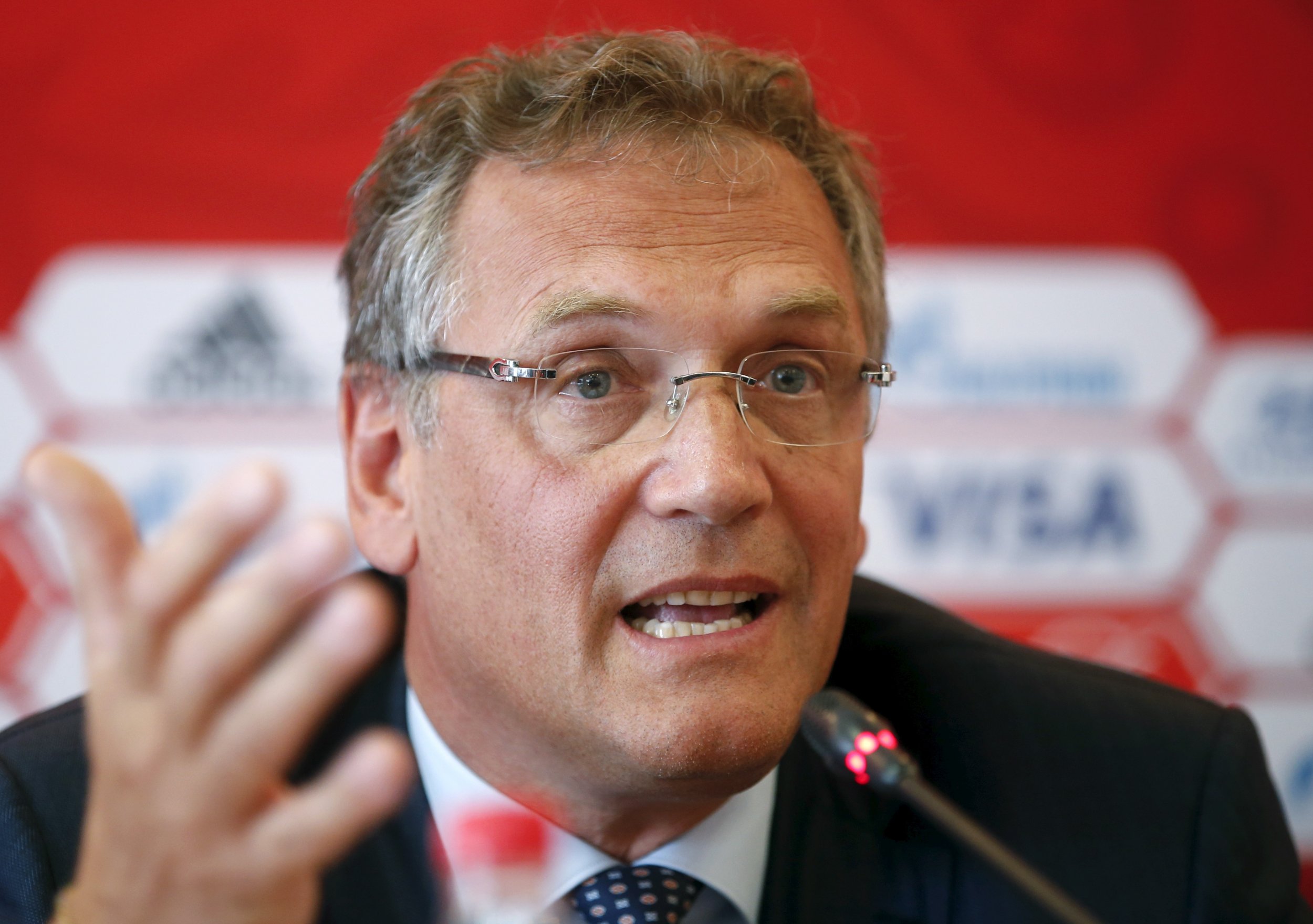 FIFA on Thursday suspended the organization's secretary general, Jerome Valcke, amid allegations that he participated in a deal to sell 2014 World Cup tickets above face value and share in the profits, according to ESPN FC.
In a statement to ESPN, FIFA wrote that Valcke "has been put on leave and released from his duties effective immediately until further notice." His release came just hours after a former FIFA ticketing partner alleged Valcke sold top-tier World Cup tickets at three times face value for the tournament, which was held in Brazil, according to The Guardian.
Valcke, who is French and had served in his position since 2007, worked closely with the now-embattled FIFA President Sepp Blatter. The Guardian reported that Valcke has denied the allegations.
The organization has requested its Ethics Committee investigate the allegations made against Valcke.
Earlier this year, the U.S. Department of Justice indicted 14 officials from the world governing body of soccer on multiple counts of corruption that dated as far back as 1991.
Since the indictment, a former executive admitted to accepting bribes and an official turned himself in to police. Blatter, who has served as FIFA's president since 1998, was re-elected to a fifth term as leader of FIFA just days after the announcement of the U.S. indictment. He resigned in June in the face of outrage that followed news of the scandal.
FIFA's 209 members are expected to elect a new leader during a special meeting on February 26 at the organization's headquarters in Zurich. Valcke also was expected to step down in February, alongside his mentor, according to ESPN.