FIFA Will Investigate Detention of BBC Crew in Qatar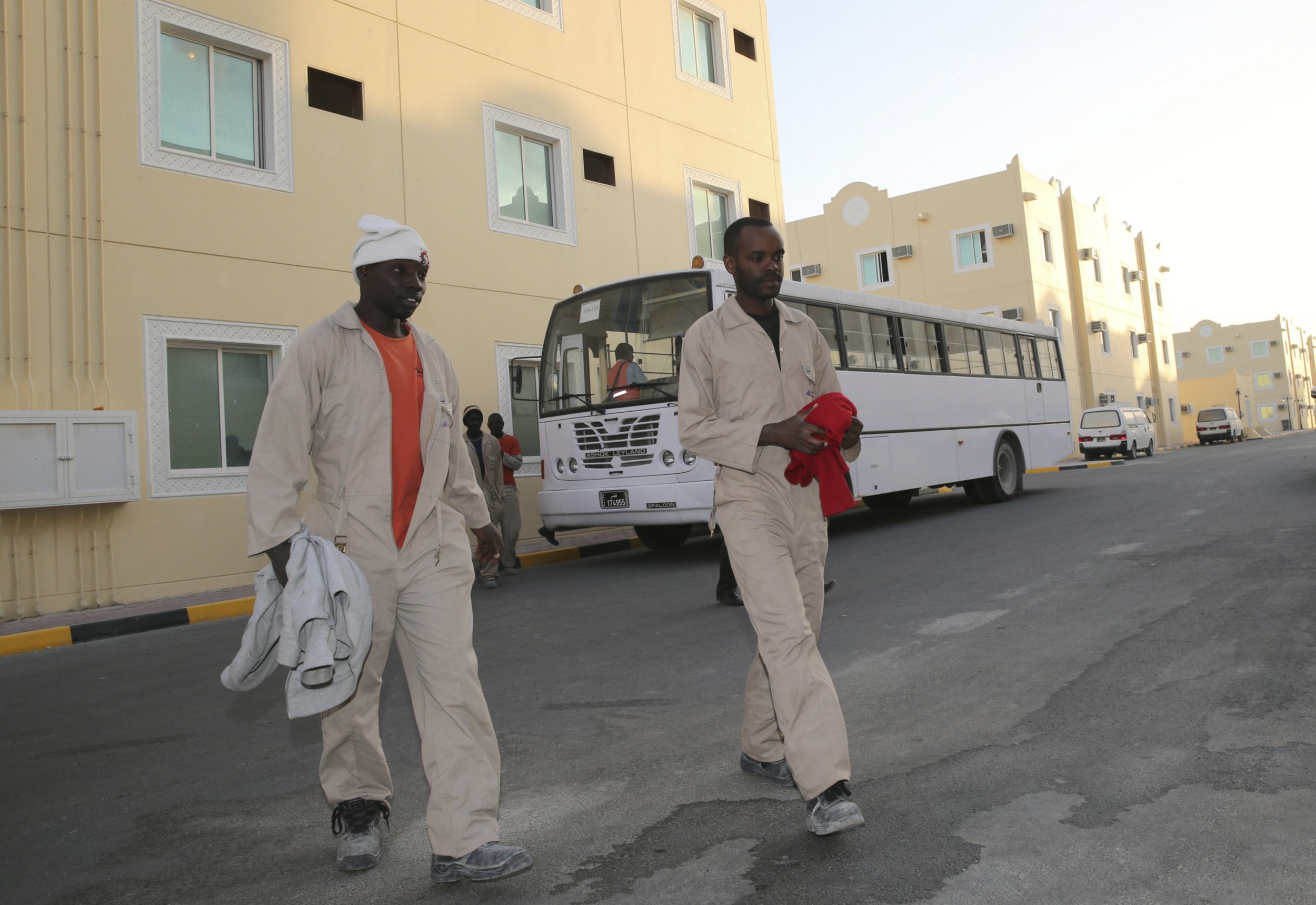 A BBC news team reporting on labor conditions for workers constructing the 2022 World Cup stadiums in Qatar was arrested and put in prison during a reporting trip to the country earlier this month, the BBC said.
BBC reporter Mark Lobel says the arrest was "dramatic" and took place in Doha, while the crew was en route to film a group of Nepalese workers. Eight cars surrounded the vehicle carrying the crew, and when they pulled over, a dozen security officers frisked them, took their equipment and drove them to their headquarters. Lobel was on a state-sponsored press trip with a number of journalists from other news organizations.
Lobel, along with his cameraman, translator and driver, was interrogated separately. They were repeatedly asked what they had done and who they had met during their trip. Later, officers showed Lobel photos of himself at various stages of the trip.
"I had never suspected I was being tailed," Lobel said in his story.
After spending two nights in prison and threatened with four more days "to teach us a lesson," the crew was released and allowed to rejoin the press trip.
FIFA, the international soccer governing body, says it's now investigating the incident.
"Any instance relating to an apparent restriction of press freedom is of concern to FIFA and will be looked into with the seriousness it deserves," the organization said in a statement.
The BBC was in Qatar to investigate the treatment, housing and working conditions of construction workers, which has been heavily criticized. World Cup 2022 sponsors like Hyundai, McDonald's and Budweiser have been urged to pull their support for the tournament. The workers, who are building the World Cup stadiums as well as hotels and roads, are mainly from Southeast Asian countries such as Nepal, Sri Lanka and Bangladesh. Hundreds of workers have died, and in 2014, one Nepalese worker was dying every two days working on World Cup construction, according to The Guardian.
Qatar is expected to spend $200 billion for the World Cup, according to a 2013 report from consulting firm Deloitte.
A statement from the Qatari government says a dozen reporters were invited to see, firsthand, substandard labor accommodations and labor villages, but the BBC trespassed on private property when it attempted to leave the press trip and investigate elsewhere."We gave the reporters free rein to interview whomever they chose and to roam unaccompanied in the labour villages," the statement said.
"Perhaps anticipating that the government would not provide this sort of access, the BBC crew decided to do their own site visits and interviews in the days leading up to the planned tour," it continued. "In doing so, they trespassed on private property, which is against the law in Qatar just as it is in most countries. Security forces were called and the BBC crew was detained."
Qatar says that criticism over the working conditions has been taken out of context and that the country has worked to improve conditions. There's now a wage protection scheme, workers travel to construction sites in buses instead of trucks, and fines have been levied against companies that mistreat workers, the BBC reports.