FIFA Concussion Guidelines Often Weren't Followed in 2014 World Cup, Study Finds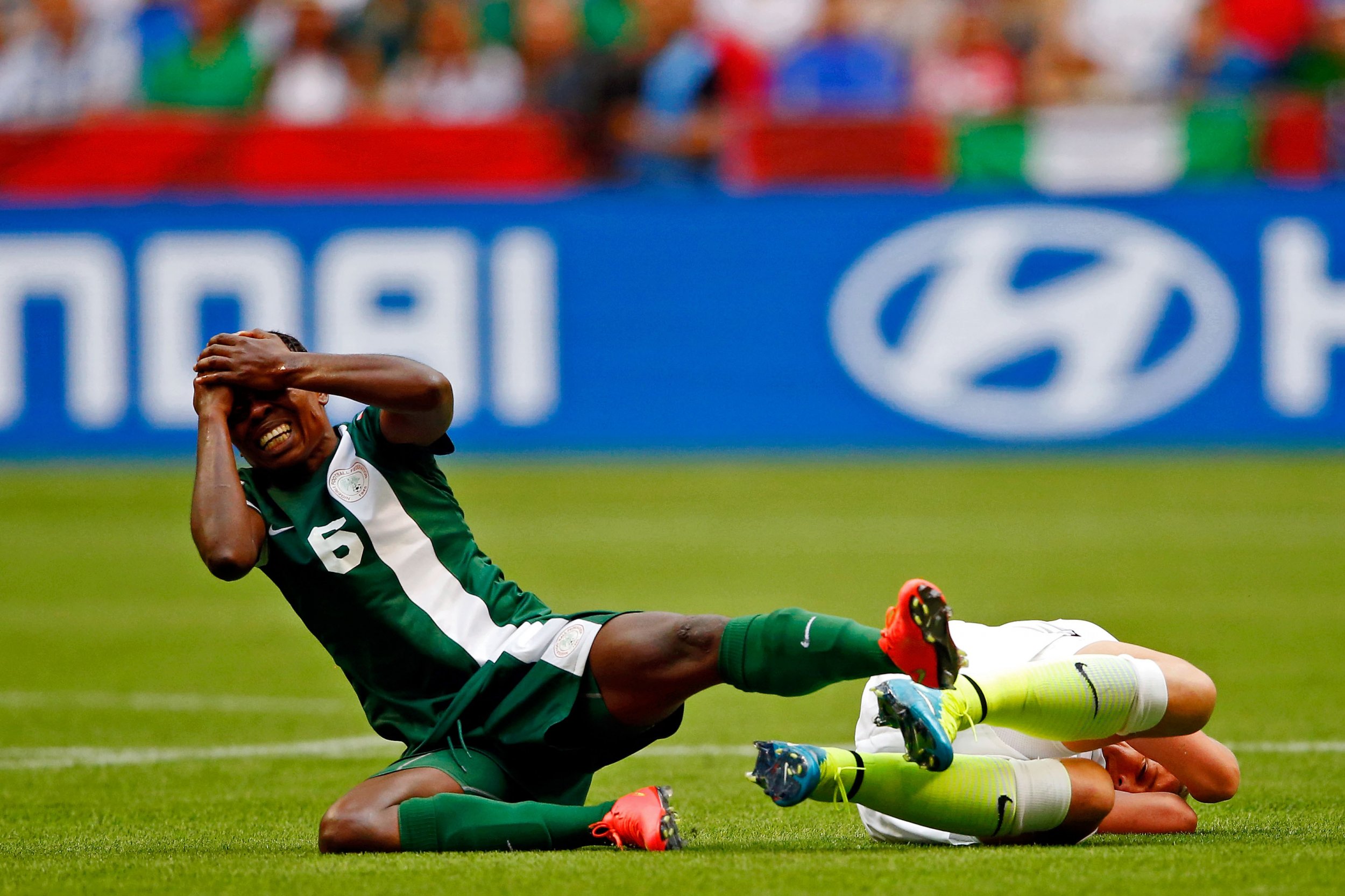 Concussions are a serious problem in both professional and amateur sports. While this is now widely known, many competitive leagues have struggled to regulate safety during games, allowing players with serious head injuries to simply jump back in. More often than not, in the heat of the game, competing and winning trump safety.
A study on FIFA World Cup proves the point, finding that in the 2014 games concussion assessment protocols were followed in only 40 percent of plays where head collisions took place. This generally means that players aren't being assessed on the sidelines even though the procedure is standard practice, say the researchers, who published their findings on Tuesday in The Journal of the American Medical Association (JAMA).
In 2012 and 2016, the International Conference on Concussion in Sport established guidelines that say any player involved in a head injury should undergo sideline assessment and be withdrawn from the game if symptoms of concussion (such as unsteadiness, dizziness or disorientation) are found. The Fédération Internationale de Football Association (FIFA) then adopted these guidelines. However, the new study shows that teams are only very loosely complying with them.
For the study, researchers watched video footage from all 64 matches and tournaments and identified incidents of head collision. They categorized significant injuries as incidences when a player didn't continue to play immediately afterward. The researchers also noted observable effects of collision, such as disorientation, lack of balance, loss of consciousness, seizure-like movements and clutching of the head.
While watching the videos, the researchers observed that 61 players had 81 collisions. There were 12 cases assessed on the sidelines (15 percent). Assessment from another player, referee or personnel on the field occurred in 45 players (56 percent). However, 21 players (26 percent) received no assessment.
Additionally, in the 67 occasions in which players manifested two or more signs of concussion, 16 percent received no assessment and immediately returned to the game. Among players with three or more concussion signs, 86 percent returned to play during the same game after an assessment that took, on average, only 84 seconds. Dr. Dennis Cardone, co-director of the NYU Langone Medical Center's Concussion Center, says a thorough sideline evaluation should typically take at least 10 to 15 minutes.
The findings, while disheartening, are not surprising to him. "When we're watching on TV and we see a player go down and stay down for an extended period of time, or they're very wobbly, then you think this certainly warrants an evaluation, and many times the player just stays in the game," he says. "We would all say there's probably a linear relationship: As the games become more important, maybe things get ignored more so."
This is certainly the case with the World Cup, a competition that is fraught with international politics.
With the relentless pressure to compete and win, Cardone says, it's critical to have a third party who is not invested in the competition conduct these evaluations. "The spotters should be health care professionals, such as an athletic trainer in the stands," he says. "But a sideline evaluation should be done by a doctor."