FIFA Sponsors Face Calls to 'Speak Out' Ahead of Association's Presidential Election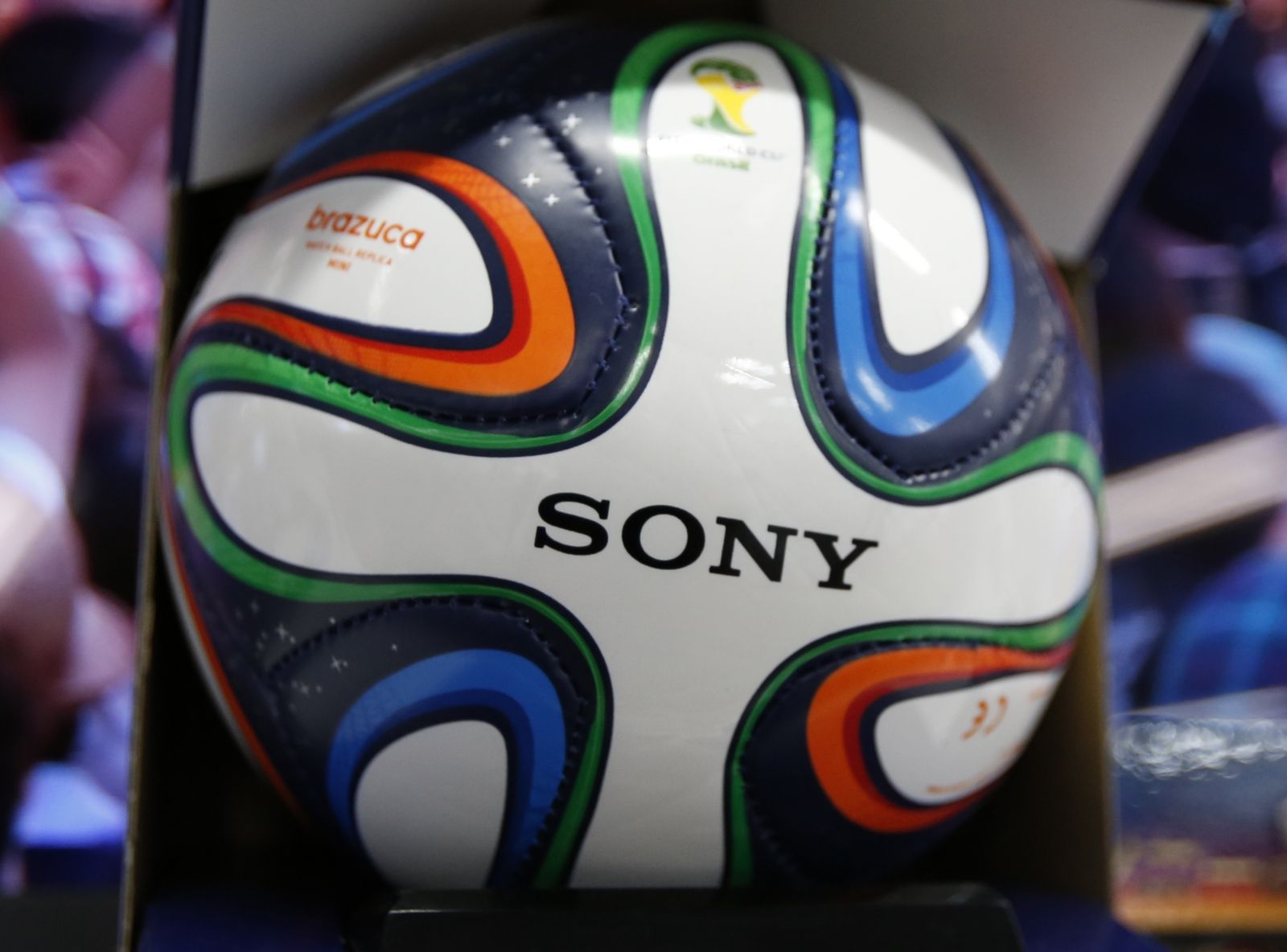 FIFA's sponsorship partners are facing calls to reconsider their billion-euro deals after two separate criminal investigations were launched into football's governing body yesterday.
In stunning developments, several high-ranking FIFA officials were arrested at a Zurich hotel in connection with a $150m (€138m) racketeering scheme in a US-led investigation yesterday morning.
Separately, Swiss authorities seized files from FIFA HQ in Zurich and will question 10 members of the body's executive board in connection with a criminal investigation into the allocation of the 2018 and 2022 World Cups to Russia and Qatar respectively.
FIFA has five main corporate partners - Adidas, Coca Cola, Gazprom, Visa and Hyundai. Two former partners, Sony and Emirates Airline, pulled out last year as allegations of corruption in the bidding process for the two forthcoming tournaments surfaced.
Between 2007-2010, football's world governing body generated $1.6bn (€1.47bn) in sponsorship revenue, with each of its six partners at the time paying between $22m-$44m (€20m-€40) per year.
Damien Collins, a British MP and prominent campaigner for FIFA reform, told Newsweek yesterday: "The sponsors should speak out. They should let FIFA know that unless there is a change in leadership and a change in direction, they don't want to be associated with it anymore, that it's damaging their brand reputation to have their logo alongside that of FIFA's."
Despite the enormity of yesterday's developments, a FIFA spokesman confirmed that presidential elections scheduled for Friday would still go ahead.
Current president Sepp Blatter, who has been in the role since 1998, is widely tipped to win a fifth term in power, with Prince Ali bin al-Hussein of Jordan his only remaining challenger after two other candidates recently dropped out.
Collins says that a firm message from the sponsors could determine the election outcomes.
"At this crucial stage with the FIFA presidential elections just a few days away, that could have a massive impact. If the sponsors say without a change of direction they don't want to be involved anymore, that could influence a lot of the FIFA council members," he says.
Newsweek contacted all of FIFA's five partners cited above for a comment. A Visa spokesperson said the company's disappointment with FIFA was "profound" and that unless immediate changes were made, the company would reassess its sponsorship.
A Coca-Cola spokesperson said the scandal "has tarnished the mission and ideals of the FIFA World Cup", while an Adidas spokesperson encouraged FIFA "to continue to establish and follow transparent compliance standards." A Hyundai statement said the motoring company is "extremely concerned" by the launch of legal proceedings.
Gazprom failed to respond to a request for comment.
Sponsors have previously raised questions about FIFA's handling of corruption claims surrounding the bidding process for the 2022 World Cup, awarded to Qatar.
Adidas, Visa and Coca-Cola recently pressured FIFA to improve working conditions for migrant labourers building infrastructure to support the Qatar tournament. According to the Guardian, Nepalese workers on the project were dying at a rate of one every two days in 2014.
Five of FIFA's six main partners raised concerns last year after allegations surfaced that Qatar's former FIFA vice president had paid £3m (€4.2m) to football officials around the world to back the Gulf state's bid. The Qatari organising committee has refuted the allegations.
Michael Hershman, a former member of FIFA's Independent Governance Committee set up to suggest reforms to the organisation, told Newsweek sponsors had a "critical role" to play in the reform of Fifa.
"When an athlete gets in trouble his sponsors are quick to pull the plug. FIFA has now been described by authorities as having systematic corruption [and] of acting like a racketeering organisation. How can the sponsors justify supporting them?" says Hershman.
A spokesperson for anti-corruption agency Transparency International said that corporate sponsors "hold the purse strings" and "should support better reforms at organisations like Fifa".
A Transparency International poll released Tuesday found that 69% of 35,000 football fans across 30 countries had no confidence in Fifa.
The US Department of Justice named nine FIFA officials as subject to investigation, including two serving vice presidents. US attorney general Loretta Lynch said the investigation spanned two generations of officials who are alleged to have "abused their positions of trust to acquire millions of dollars in bribes and kickbacks".
According to the Guardian, Fifa executives including Vitaly Mutko, Russia's sports minister and head of the 2018 World Cup organising committee, and Spanish football federation chief Angel Maria Villar Llona are among those who will be questioned into irregularities in the allocation of the coming tournaments.
Last night, FIFA announced a provisional ban on 11 officials, including two vice presidents, involved in the investigations. The officials are banned from undertaking any football-related activities.