'Fifty Shades' New Movie: Sexiest Scenes in 'Freed' Trailer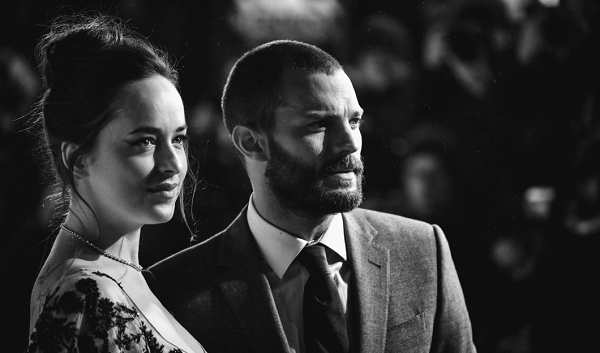 Anastasia Steele and Christian Grey's romance experienced a number of hurdles in the Fifty Shades franchise—like Christian's intense penchant for BDSM and Anastasia's obsessive ex-boss Jack Hyde. Despite the scandals that embroiled their relationship, there's one aspect of Anastasia and Christians love that has never faltered: their piping hot sex.
The trailer for the newest film Fifty Shades Freed, which dropped Monday, shows Anastasia and Christian tying the knot. Of course, their fairytale doesn't kick off without some bumps and bruises.
Despite the drama, fans can expect sexy moments between the happy couple. Listed below are some of the steamy scenes depicted in the Fifty Shades Freed trailer:
1. The first 10 seconds of the trailer shows Christian oozing with love and tenderness for his new wife, whom he greets with a passionate kiss right when she opens her eyes first thing in the morning.
2. A weekend getaway to somewhere lush and exotic shows the Greys sharing a saucy makeout session in a bubble bath. If their lip-locking doesn't get viewers in the mood, then the picturesque mountain backdrop shining through the bathroom window will likely do the trick. But the bathtub isn't the only place the couple gets it on in. Later in the clip, they use their bodies to create some steam in the shower.
3. Flash forward to the next scene—presumably after Christian and Anastasia's shared bubble bath—viewers have an eyeful of Mrs. Grey's legs, upon which Mr. Grey lays a trail of kisses. Cue sigh of ecstasy.
4. Although Christian's attractive realtor and her flirtatious demeanor toward him leave fans with questions, the endearing way Anastasia grabs his face and kisses Christian when he says, "I bought it for us," is a heartwarming scene.
5. Whether it's in the new house or the old apartment, the Red Room is still in full use on Fifty Shades Freed, although viewers only get a few glimpses. One spicy moment shows Christian having Anastasia tied up to a wall and blindfolded. He asks, "Do you wanna play?" Of course, she humbly obliges. "Yes, sir," she says.