E.L. James' 'Fifty Shades of Grey' Trilogy Ranked as Top 3 Bestselling Books Of The Decade
It's official: E.L. James' erotic novel, Fifty Shades of Grey, has been ranked as the bestselling book of the decade in the United States.
According to NPD Bookscan, James' first book in the eponymous trilogy sold 15.2 million copies between 2010 and 2019. Her follow up novels, Fifty Shades Darker and 50 Shades Freed trail closely behind, rounding out the top three bestselling books of the decade.
Collectively, nearly 35 million of the books have been sold in the U.S. (Fifty Shades Darker and Fifty Shades Freed sold 10.4 million and 9.3 million copies respectively), reported Publishers Weekly--while NBC News noted that they appeared to have gained a substantial boost in popularity with each movie adaptation.
NBC News went on to note that NPD's data compilation suggests the rising trend of book-to-movie adaptations, as almost every book on the list has been turned into a box office feature. As Forbes reported, the Fifty Shades film franchise starring Dakota Johnson and Jamie Dornan has raked in $1.25 billion worldwide on a "combined budget $150 million."
Other noteworthy trends include the increased sales of nonfiction books as well as the resiliency of physical books in a digital age. According to the NDP's findings, 6.5 billion print books were sold between 2010 and 2019, while just 1.8 billion e-books were sold.
"At the start of the decade, digital e-books were expected to decimate print book sales," NDP Bookscan analyst Kristen McLean said in the report. "However, print books have remained surprisingly resilient. After a high point in 2013, e-books have continuously lost share to print books every year. Looking ahead, the growth in audio books is another trend expected to continue well into the next decade, as people shift some of their reading to listening on smart devices."
Read on for the rest of the top 10 bestselling books of the decade.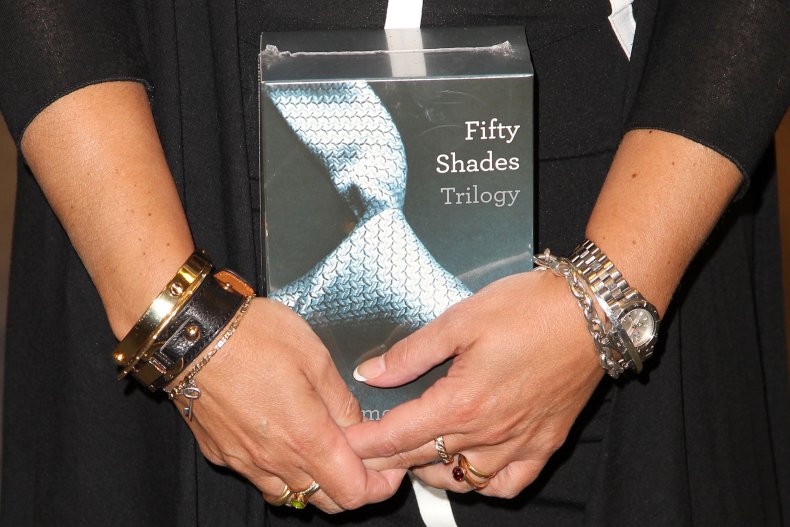 Fourth and fifth place tie: The Hunger Games by Suzanne Collins and The Help by Kathryn Stockett (8.7 million copies sold)
Sixth place: The Girl on The Train by Paula Hawkins (8.2 million copies sold)
Seventh place: Gone Girl by Gillian Flynn (8.1 million copies sold)
Eighth place: The Fault in Our Stars by John Green (8 million copies sold)
Ninth place: The Girl with The Dragon Tattoo by Stieg Larsson (7.9 million copies sold)
Tenth place: Divergent by Veronica Roth (6.6 million copies sold)