Fifty-two public health companies and LGBTQ organizations wrote a public letter to Facebook Monday demanding it remove misleading advertisements about HIV prevention medicine.
The posts imply that HIV-negative people could suffer health complications from prevention pills only seen in a shrinking group of HIV-positive people, thus deterring them from treatment, the letter claims.
Advocacy groups say that they're not able to spend a comparable sum on counteradvertising and that Facebook should consider the real-world implications of the ads, which in effect make HIV transmissions more widespread.
Facebook told The Washington Post that its third-party fact-checkers didn't find falsehoods in the campaign, which is largely pushed by private injury attorneys.
Indeed, a component of Truvada, the only Food and Drug Administration–approved prevention medicine for HIV, has been shown to cause kidney failure and bone density problems in people with HIV treated between 2001 and 2015. The ads don't include these details and instead reference Truvada more broadly.
Misleading HIV campaigns are nothing new, according to Rich Ferraro, a spokesperson for GLAAD, the national LGBTQ advocacy group that helped spearhead the letter's demands. He said GLAAD, formerly the Gay & Lesbian Alliance Against Defamation, was founded in the 1980s because of the "misinformation and disgusting coverage of HIV" at the time.
"Since GLAAD's founding almost 35 years ago, we have worked together with other leaders in the HIV and AIDS activism community fighting back against misinformation, factual inaccuracies and stigmatizing ads," Ferraro added.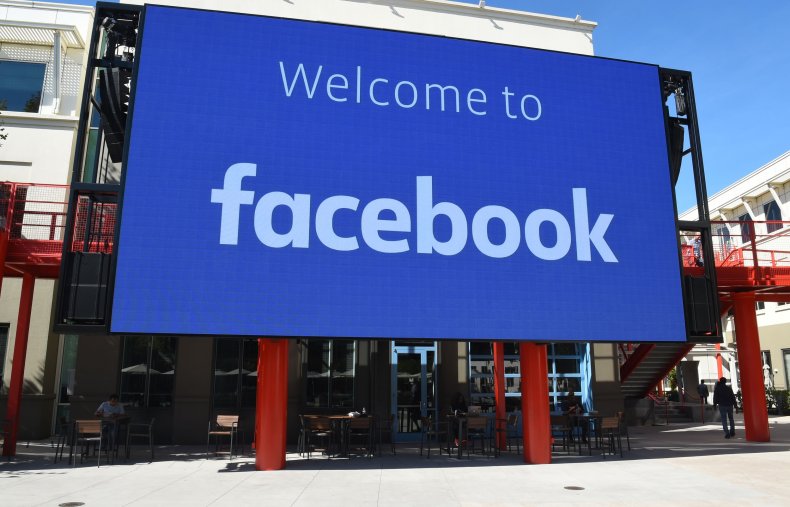 More broadly, today's HIV campaigns are also noteworthy for what they don't include—the fact that people with HIV are living very long and healthy lives when taking the proper medications, Ferraro said. "That has been a proactive push that has yet to catch on in mainstream media," he said.
In 2013, the National Library of Medicine launched a traveling exhibit examining the "confusing and at-times counterproductive" response in the 1980s to the HIV epidemic. In its digital gallery, posters, comic books and postcards offer a range of warnings about HIV transmission.
Some have withstood the test of time, like one campaign by the New York State Department of Health that clarifies that HIV "does not discriminate." Rather, anyone, male or female, straight or gay, can pick up the virus from shared needles or unprotected sex.
But some warned that AIDS causes blindness or endorsed masturbation in lieu of having sex with strangers. Others associated sex with death more directly, like one poster by AID Atlanta that depicts a handsome young man above a caption that reads: "This man killed 17 women and loved every minute of it," implying he passed HIV to women during intercourse.
Advertisements abroad could be even more sinister. One featured a grim reaper, meant to represent the deadly HIV virus, that came after men, women and children in a bowling alley. Commissioned by the Australian government with that country's National Advisory Committee on AIDS, it was pulled in 1987 amid a backlash.
While less dramatic than ads from decades past, the "frightening" Facebook campaigns are doing more damage, according to Peter Staley, a co-founder of PrEP4All Collaboration and longtime AIDS activist. "I must say, this is in a class of its own. This example, we think, is directly spreading HIV," he said.
The campaigns also target LGBTQ communities and people of color because of their higher rates of HIV infection, according to Raniyah Copeland, president and CEO of the Black AIDS Institute. These groups already have more medical distrust than their white or straight counterparts, Copeland said.
One such post features a person of color with a somber look on his face. It lists side effects from "taking an HIV drug," such as "kidney disorders," and claims "the manufacturers had a safer drug & kept it secret." Another features a young white man with his eyes closed and hands clasped. It reads: "Truvada & other TDF drugs prescribed to prevent or treat HIV may harm kidneys and bones."
Both feature links to law firms or ongoing lawsuits.
In the letter, the advocacy groups asked Facebook to remove the ads and commit to a review of current policies meant to prevent false public health statements from reaching users.
Facebook relies on its independent fact-checkers, including those from the Associated Press and conservative website the Daily Caller, to vet dubious claims, the Post reported.
Asked whether HIV advertisements should be treated with stricter standards, a Facebook spokesperson told Newsweek that its fact-checkers were all certified by the International Fact-Checking Network, which maintains a commitment to nonpartisanship and fairness in its code of principles.
"Since we don't think it's appropriate for us to be the arbiters of truth, we rely on the International Fact-Checking Network to set guidelines for these high standards," the spokesperson said in a statement.
Uncommon Knowledge
Newsweek is committed to challenging conventional wisdom and finding connections in the search for common ground.
Newsweek is committed to challenging conventional wisdom and finding connections in the search for common ground.