Want to Fight Climate Change? Look in Your Fridge | Opinion
Though few realize it, the contents of your refrigerator can have a greater impact on climate change than the car in your garage or the fuel that heats and powers your home. That's why Nordic nations like mine have set out to prove that the simple act of eating may be our best tool in the fight against climate change, as well as other great global crises like public health and inequality.
Traditionally, when we talk about food systems—and their impacts on the environment, health and social well-being—we talk about agriculture and food production. Not nearly enough attention has been paid to the act of eating—what we eat and how we feed our families.
Globally, food systems account for some 20-30 percent of greenhouse gas emissions. (And that's to say nothing of the loss of biodiversity, impacts on clean fresh water supplies, and localized pollution.) While agricultural practices can—and should—be improved to reduce emissions and ecological harm, research shows that production-side policies alone won't be enough to achieve the goals of the Paris Agreement. What we eat and how we eat will also need to change.
Moreover, diet-related disease is now the leading cause of premature death worldwide. Because our food systems deliver such imbalanced diets, nearly two billion people across the globe are overweight or obese, while billions suffer from nutrient deficiencies and a staggering 800 million are malnourished. Clearly, our food systems aren't working.
So let's turn our attention to the dinner table, to the school cafeteria, and to the restaurant, where our decisions as consumers present a golden opportunity for human and planetary health that we can no longer ignore.
In the Nordic Region, we are figuring out how to leverage the power of food. One of the first lessons we've learned is that by focusing on diets and meals, instead of just nutrition, we have a more holistic vision of what and how we eat. We can then devise better policies that integrate environment, social needs, and nutrition. Our diets are shifting in turn, becoming more sustainable and healthier.
Though all regions have their own cultural traditions around food, policy itself can directly influence how we get our food, what we eat, and even how much we waste. It can help steer us away from unhealthy options, and can help encourage us to buy and prepare food that is better for the climate, safer for food laborers, and healthier for our communities.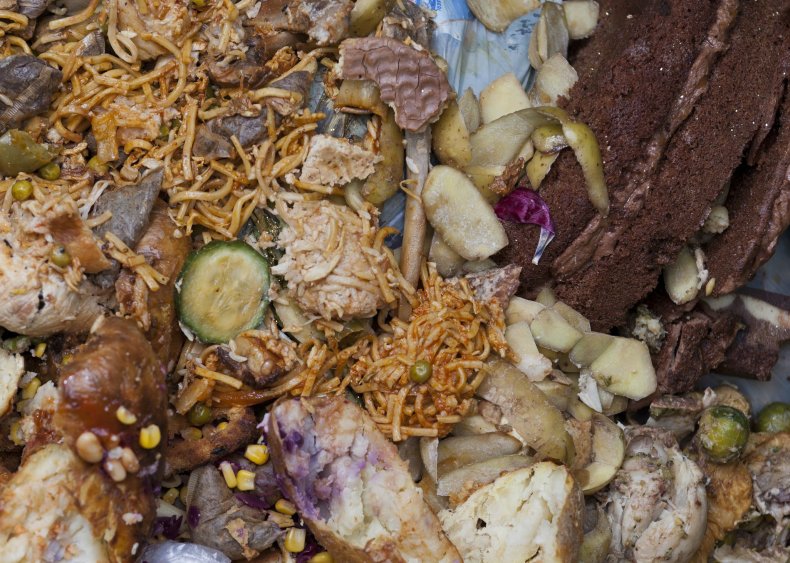 There is, however, no prix fixe menu of policies that could be ordered and adopted across the globe. What has worked for us in Sweden doesn't necessarily fit the food systems and cultures even in neighboring Nordic nations, let alone North America or Africa. Rather, an a la carte approach should guide the implementation of policies in diverse regions. With this is mind, the Nordic cooperation, of which Sweden is a member, launched the Solutions Menu: A Nordic guide to sustainable food policy, which presents two dozen policy tools that can be adopted, adapted, and combined by policymakers to encourage healthier and more sustainable food cultures. Increasing the availability and affordability of organic food in public institutions through public procurement is one method worth considering.
The Solutions Menu offers these and other a la carte policy options, but leaves the exact recipes up to local experts to devise. Various solutions in the menu speak to nutrition and food waste and environmental sustainability, and also to public food and meals and to food culture itself.
This last point—food culture—has long been overlooked by policymakers but is finally getting the attention it deserves. If we are to substantially change the way we eat, the transition must be to good-tasting meals that people want. Gastronomy—the art of choosing, cooking, and eating good food—is increasingly being recognized for its potential to help shift diets towards health and sustainability. Meanwhile, chefs are becoming some of our most influential guides, helping consumers understand the impacts of the food on their plate, while making the healthier and more sustainable choices the most delicious.
The sustainable healthy diets we should transition to include less empty calories, more plant-based and seasonal foods and—given that 30-40 percent of the food produced in the world is never eaten—low levels of food waste.
Last month, during the United Nations High-level Political Forum on Sustainable Development, innovative chefs, gastronomic influencers, and policymakers gathered to share ideas. We now need to deliver more practical, powerful, and durable policies that can help offer healthier and more sustainable meals all around the world.
Karolina Skog is Minister for the Environment in Sweden.
The views expressed in this article are the author's own.​​​