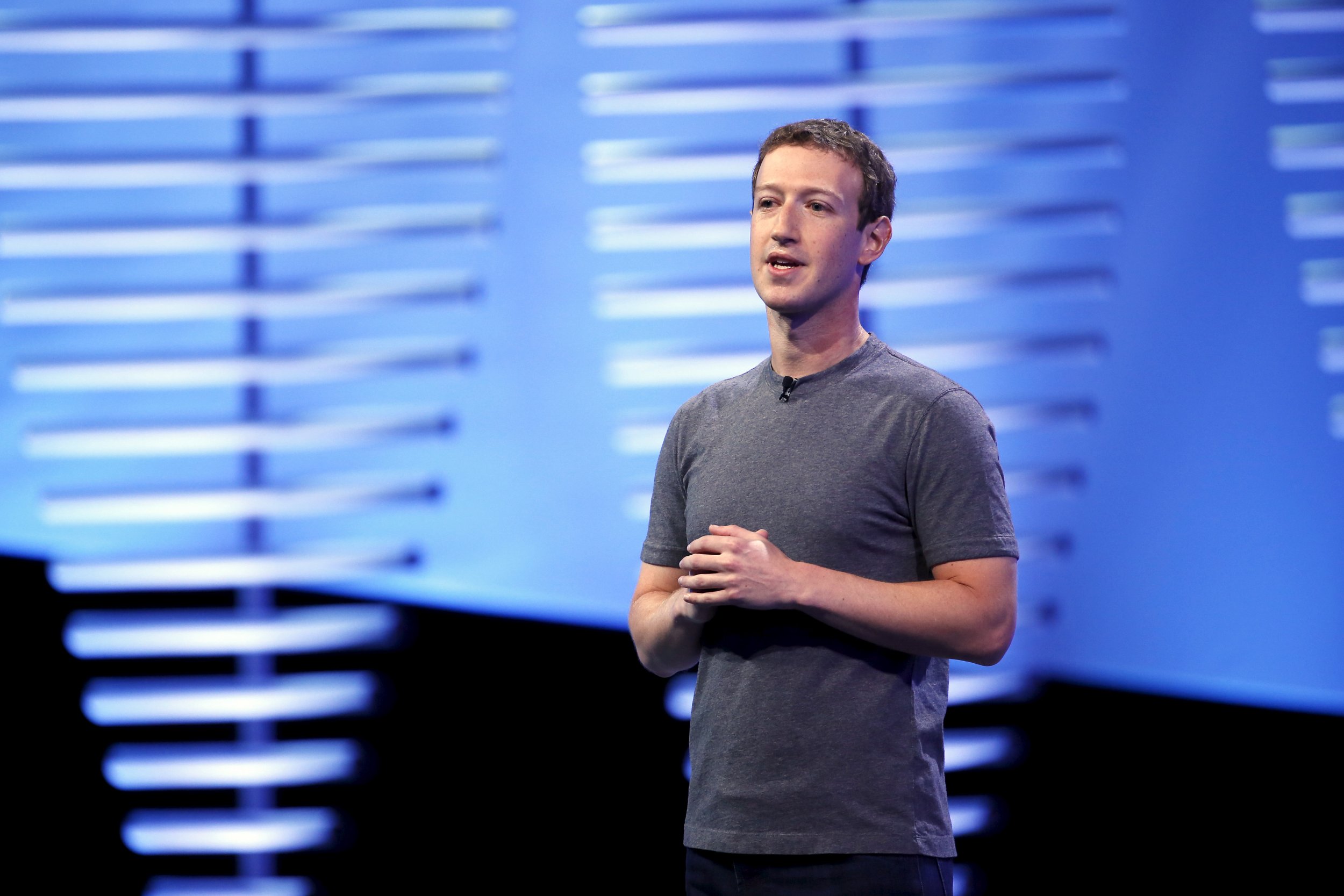 Following allegations that Facebook has been censoring conservative news outlets and topics in its trending section, Facebook is trying make amends, quickly and publicly. Founder Mark Zuckerberg has invited prominent conservatives in the media to come to his Menlo Park, California, headquarters on Wednesday to win back trust from conservative outlets. But so far, that attempt is meeting with mixed reviews.
A handful of notable conservatives have accepted the invitation, including the Blaze founder Glenn Beck, CNN contributor S.E. Cupp and Heritage Foundation president and former U.S. Senator Jim DeMint. The summit has been in the works since May 12 when Zuckerberg promised that he would be speaking with conservative leaders on the issue. Facebook denies any claims of bias, however, with Zuckerberg writing he found "no evidence that this report is true."
For some conservatives outlets, however, from the Federalist to Breitbart, it's not good enough. They rejected their invitations and called the summit a "PR stunt" and labeled those who accepted as "anti-Trump." American Conservative Union president Matt Schlapp rejected his invitation, saying the issue is "much bigger than just having a meeting with 'leading conservatives,' and winning the day's news cycle."
Federalist founder Sean Davis shared Schlapp's sentiments with Newsweek. "Here's the problem: Facebook will say in the same breath, we are committing to investigating and that there is no problem but will invite conservatives over to talk it out," says Davis . "Facebook just sees this as a PR scandal."
Breitbart, a popular online conservative news outlet, called the summit a "'pat conservatives on the head' session" and said the attendees are "part of the anti-Trump or 'Never Trump' movement." Breitbart focused its ire not only on Zuckerberg but also Tom Stocky, the head of Facebook's trending section, as a Hillary Clinton donor with a vendetta against conservative media.
Since the so-called scandal broke last week, Breitbart has demanded Zuckerberg do a Facebook Live interview with Milo Yiannopoulos, Breitbart's technology editor. Yiannopoulos tells Newsweek that the attendees don't represent the large swath of under-40 conservatives and that "nobody invited is under the age of 50." (Cupp and Dana Perino, the co-host for Fox News's The Five, are 37 and 44, respectively.)
In his column published Tuesday, Yiannopoulos called the attendees "cucks" and lampooned Cupp and Beck as faux-conservatives who won't do any good in convincing the conservatives back to Facebook. "Talking to commentators like S.E. Cupp, whose relevance to conservatives under 40 is equal to Google Plus's relevance to social media, and adding in a—how do I put this delicately?—Cheetos-encrusted Glenn Beck, just won't cut it," Yiannopoulos writes.
The Drudge Report, the conservative aggregation website, also took shots at Beck for attending, posting a headline titled "Glenn Beck to Grovel at Zuckerberg's Feet."
But not all outlets who rejected Facebook's invitation showed hostility toward the social network. RedState founder Erick Erickson wrote diplomatically that Facebook's summit was a "positive sign."
"Facebook is a private company and can do whatever it wants, but I do hope the company takes care to not just cater to one political view and does not censor stories," Erickson writes. "Frankly, I think Facebook has been far more open and fair to conservatives than Twitter, which seems increasingly hostile toward conservatives."
Both Davis and Yiannopoulos believe little, if nothing, will come out of the meeting on Wednesday. When asked if a boycott of Facebook would be on the horizon to send a message against its allegedly anti-conservative slant, both demurred. Davis says the Federalist is not reliant on Facebook and has a diverse range of traffic referrals to his website; Yiannopoulos says it's up to his readers to decide such actions.
"I'm tired of conservatives being cheap dates," writes Davis. "So, to my conservative friends who've been invited to tomorrow's little confab…you were invited not because Mark Zuckerberg cares what you think (he doesn't, at all), but because Facebook has a very specific role it wants you to play. But you don't have to play it."