The Fight for Internet Freedom Begins at Home | Opinion
One ironic aspect of the current wave of Big Tech restrictions directed at President Trump and his supporters is that, in broad terms, the Trump administration has had an outstanding record in combating global internet censorship.
From the start of its time in office, promoting internet freedom has been an administration priority across many agencies, including the State Department and the U.S. Agency for Global Media (USAGM). This has become a particularly urgent mission in light of the foreign governments and other malign actors who not only suppress ideas online, but also use advanced communications as a means of intrusive domestic surveillance and extensive coercion and social control.
One of the administration's officials at the forefront of this effort has been Mora Namdar. Namdar, who is currently serving as the acting assistant secretary of state for consular affairs (and is the youngest woman ever to serve at that level), is a child of Iranian immigrants. She previously served as senior advisor on the Iran Action Group to Special Representative for Iran Brian Hook, as well as for the acting undersecretary for public diplomacy. Ms. Namdar's portfolio has spanned a wide variety of global issues, but has focused in particular on bolstering the free flow of communication technology to countries like Iran, and battling information restrictions imposed by oppressive regimes.
That represents a critical mission. "Promoting internet freedom around the world, including and especially in countries like Iran and China, is a human rights imperative," Namdar told me. "When you allow people to communicate with each other and with others around the world, you create an environment that allows for truth to prevail over propaganda. Limits on free speech, whatever the source, are not in the interests of freedom or democracy. That is why we, as Americans, hold so dearly to our First Amendment rights and seek to promote that ideal across the world."
The job isn't without controversy, however. Namdar has drawn attention (and opposition) for her high-profile role in rooting out corruption at USAGM in her role as the vice president of legal, compliance and isk. Among other things, that effort took aim at the troubled Open Technology Fund (OTF), an Obama-era nonprofit agency that has been a major recipient of government funding through USAGM's Office of Internet Freedom (OIF). An independent investigation by the law firm McGuire Woods found that OTF wasted large amounts of money on programs that had nothing to do with internet freedom, supported inflated staff salaries and underwrote wasteful practices, thus warranting OTF's debarment.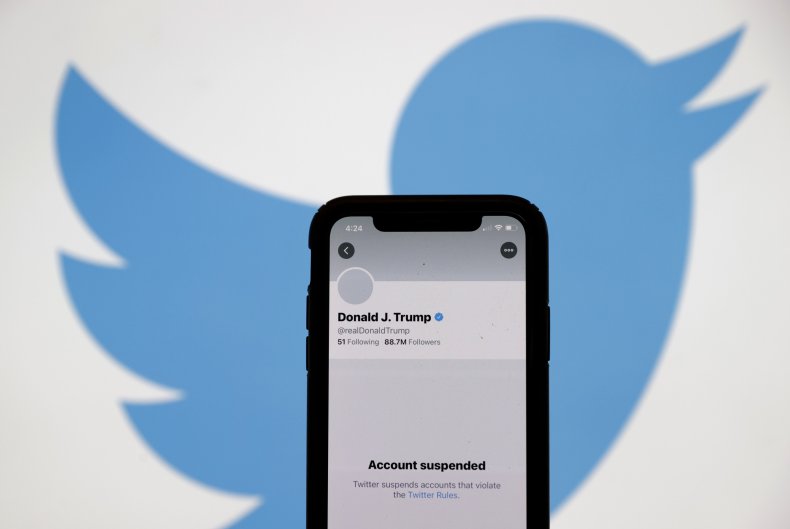 The move freed up millions of dollars for the OIF to fund diverse internet freedom programs and initiatives, such as Psiphon, an open technology circumvention tool which promotes internet freedom in Iran and elsewhere, and Ultrasurf, a proxy-based anti-censorship tool which promotes internet freedom in China. Promoting open access is particularly important in Iran and China, which have some of the most restrictive internet policies in the world. As Namdar notes, this also supports the USAGM mission "to inform, engage and connect people all around the world in support of freedom and democracy."
But the fight for internet freedom doesn't stop there. It also encompasses defending the global communications grid from exploitation by authoritarian regimes. The Trump administration has opposed the proliferation of Chinese-backed network surveillance technology by taking concerted action against insecure social media platforms TikTok and WeChat, and leading a global effort to ban 5G cell phone services from Chinese telecommunications giant Huawei.
Such programs and policies are more desperately needed now than ever before. A 2020 study by democracy watchdog Freedom House found that countries have exploited the COVID-19 pandemic to justify limiting access to information, blocking independent news sites and disseminating false and misleading information. It also found that the response to COVID-19 has been used to "justify expanded surveillance powers" by some governments, including the use of "artificial intelligence, biometric surveillance and big-data tools to make decisions that affect individuals' economic, social and political rights." The report warns of "a dystopian future" in which governments, corporations and criminals may enjoy "easy access not only to sensitive information about the places we visit and the items we purchase, but also to our medical histories, facial and voice patterns, and even our genetic codes."
The Trump administration should be credited for its efforts to push back against this troubling trend. And while it is true that all politics are ultimately local, it is sad to note that while President Trump is currently banned on a variety of social media platforms, the likes of Iranian Supreme Leader Ali Khamenei are not. That state of affairs suggests the ultimate outcome of the fight for internet freedom is far from a foregone conclusion.
James S. Robbins is senior fellow in national security affairs at the American Foreign Policy Council in Washington, D.C.
The views expressed in this article are the writer's own.