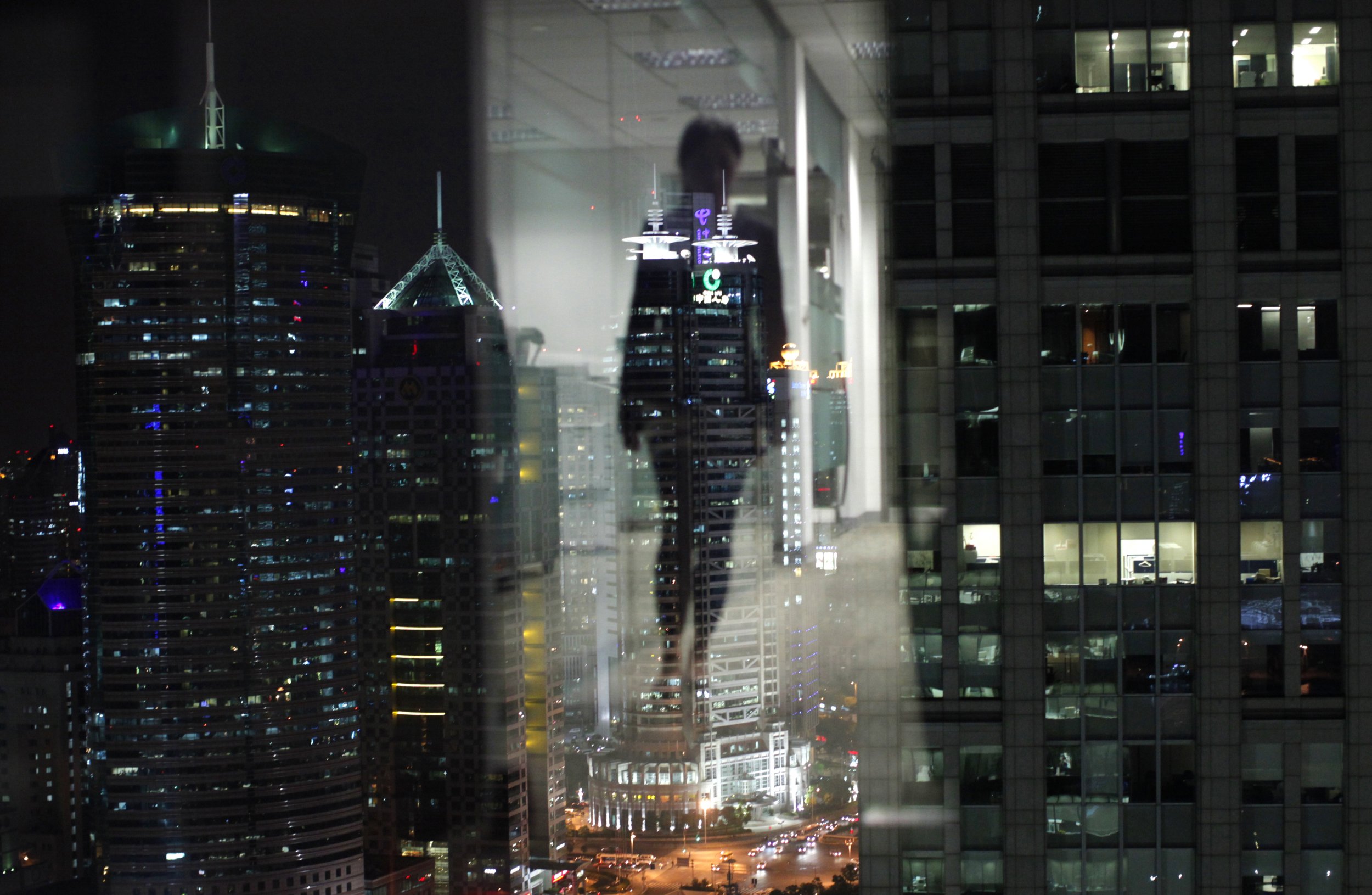 Lihuan Wang took an unpaid broadcasting internship at Phoenix Satellite Television's New York office in late 2009. She expected to amass some work experience and maybe a few references. Instead, her supervisor invited her to lunch and to his hotel room, where, she alleged in a court case, he threw his arms around her, forcibly kissed her and squeezed her buttocks.
Then a Syracuse University student, Wang says she resisted his advances—and did so again later when he invited her to Atlantic City, N.J.—and as a result, she wasn't able to get a job at Phoenix.
Realizing she wasn't the only employee to experience such abuse, she filed a suit against the company in 2013. The claim was tossed—but not because she wasn't subject to a hostile work environment. Judge Kevin Castel found that Wang was not actually an employee and, as such, wasn't protected by the New York City Human Rights Law.
Interns, in other words, are fair game for sexual harassment in the workplace.
"I never thought the law would be like this," Wang told Newsweek. "I [was] doing exactly the same kind of work a paid intern would or even an employee would. But I am not protected."
Today, that frightening loophole is the target of a proposed amendment to extend harassment and civil rights protections to unpaid interns in New York City.
City Councilman James Vacca, the prime sponsor of the legislation, said he started working on it with Manhattan Borough President (and then council member) Gale Brewer after learning about another case.
"I don't want this issue of clarity to ever arise again," Vacca said. "When it comes to sexual harassment, retaliation, I want it to be understood that we wouldn't tolerate any ambiguity in the law."
On Monday, Vacca attended a legislative hearing for the amendment. There, New York University student Christina Isnardi testified before an audience that included scattered members of the advocacy groups Intern Labor Rights and the Fair Pay Campaign, as well as the New York City Council's Committee on Civil Rights. She told stories of friends who were abused as interns but unable to take legal action.
"There were a few students who came up to me and said that they were harassed and discriminated against," Isnardi said after the meeting. Stories poured out when Isnardi was petitioning NYU to screen whether the internships appearing on its jobs site fit U.S. Labor Department guidelines. One of Isnardi's friends interned at a film company, and when her boss took her to a bar after suggesting they talk about job possibilities, he put his hand on her thigh and crassly came on to her. Another friend was the target of racial slurs at an internship.
"But they're not comfortable filing a lawsuit or anything," Isnardi said. "They don't even have protections. Their lawsuit will be thrown out."
The civil rights committee also heard testimony from Rachel Bien, a class-action employment lawyer whose firm, Outten & Golden, has represented unpaid interns in a handful of high-profile cases, including former Black Swan production intern Eric Glatt's suit against Fox Searchlight Pictures. Bien supports the legislation but argued that the wording is inadequate—it excludes volunteers and interns whose programs don't adhere to Labor Department guidelines.
"We believe that the amendment should make clear that all interns are covered, regardless of whether they can prove that they participated in a bona fide training program," Bien argued in her testimony.
The quibble over the language has delayed passage of the legislation, though Vacca said that there was "overwhelming support" and that he's hopeful it will pass before the end of the month.
If it does, New York City will join a startlingly small cluster of cities and states that have put into place protections for unpaid interns. Oregon became the first state to pass one such law in June, as ProPublica has pointed out, and Washington, D.C., passed a similar bill on the urging of council member Mary Cheh.
But the law seems especially overdue in New York City, where thousands of college students descend each summer for fleeting stints in glamor industries that are notorious for their reliance on unpaid labor. Especially disconcerting is that a reported three out of four unpaid interns are women, who, as a group, are more often targeted for sexual harassment in the workplace.
Wang, who has since returned to China after Phoenix Satellite Television declined to sponsor a visa, called it an "unexpected victory" that her case has shifted attention to the topic. Most interns in her position probably wouldn't have taken legal action, she acknowledged. Interns are "eager to please, so they're willing to put up with a lot more unreasonable stuff during their internship."
That may remain the case, even with legal protections in place.
But at least one legal expert argues that those rights should be recognized under the current law. Craig Gurian, the principal author of New York City's 2005 Local Civil Rights Restoration Act, said that law was designed to prohibit narrow decisions like the one in Wang's case. Gurian serves as executive director of the Anti-Discrimination Center but attended the hearing on behalf of Fair Play Legislation, a legislative advocacy group.
"The purpose of the law is to make sure that workplaces are not polluted by discrimination," Gurian told Newsweek. "There is no language limiting the right to equal terms and conditions to 'paid' employment only.
"It's insane," he said of Wang's case, "and this is why we need an amendment that recognizes that it's already prohibited, but underlines it so that courts don't mess this up again."