A Fight for Racial Justice Past, Present and Future | Opinion
History was made last month with the establishment of Juneteenth as a federal holiday.
But while the fight to establish the holiday is done, the fight for how to commemorate Juneteenth has just begun, requiring Black Americans to walk an all-too-familiar tightrope between erasure on one side and appropriation on the other. Whether it's the meaning of a holiday or the mislabeling of critical race theory, conflicts over who gets to tell our national story reflect a basic truth: once we concede the role of race in our country and our institutions, we might actually be forced to change those institutions—and empower others to lead them.
This is exactly what the moment calls for.
Structural racism is intertwined with every single aspect of our American life. To successfully address this problem, we need to empower leaders of color who, according to a recent report by Echoing Green and The Bridgespan Group, "bring strategies that intimately understand the racialized experiences of communities of color and the issues these communities face."
Take the world of philanthropy where I sit.
Over the last two decades philanthropic giving skyrocketed by nearly 400 percent, according to the Giving USA's Annual Report on Philanthropy. Investments in leaders of color over the same period stayed stagnant at only 10 percent, and just 2 percent for Black leaders specifically. Recently there has been some cause for optimism.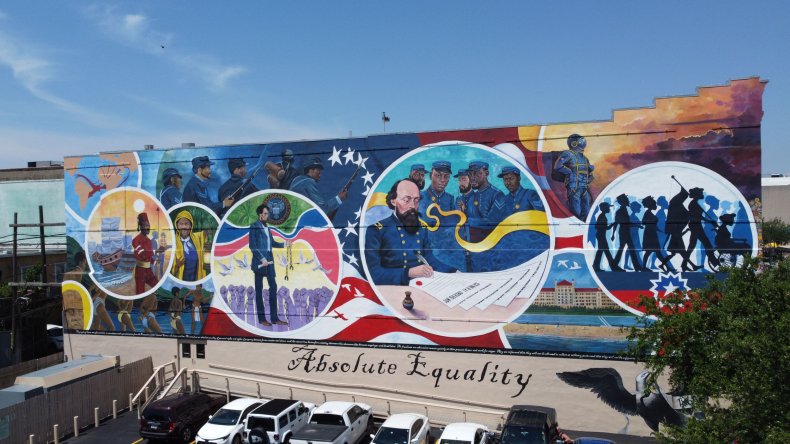 Since the protests following George Floyd's murder and the racial disparities laid bare by COVID-19, companies have committed $50 billion to racial equity and philanthropic giving hit an all-time high of $471 billion. Foundations, in particular, increased their giving by 17 percent, totaling $88.5 billion. Yet the systemic pattern of overlooking and underinvesting in Black leaders remained.
According to a national study by the Building Movement Project, nearly half of the Black-led nonprofits they interviewed across the country reported a loss in grant revenue in 2020. Likewise, the Program to Aid Citizen Enterprise, which supports groups and organizations focused on racial injustice, examined funding across western Pennsylvania and found that the average grant for organizations serving communities of color was half the size of those serving majority-white communities.
This all too familiar disregard for Black leadership and perspective has consequences that go beyond dollars and cents. As a Black woman who has spent 15 years in the nonprofit field, I've had a front row seat to the systemic marginalization and exclusion of voices of color from efforts to support communities of color. It's clear that we need to change the basic assumptions that inform our approach to racial injustice.
It was this that drove me and my colleagues to radically reimagine how we support leaders of color, and which led to the creation of the Robin Hood foundation's Power Fund one year ago. The focus of the fund, in addition to providing organizational investment and capital for capacity building, was to create a self-directed leadership investment that enabled leaders to direct resources as they see fit.
And what we've learned over the past year is that most of our leaders identified the development and amplification of their voice as the most critical component. One Power Fund leader working in Central Brooklyn crystalized it: "I need more tools, better training and more support to tell the story of the challenges facing my community, and what needs to be done to solve them. ... It's such an important piece of how we need to fight for racial justice."
To be clear, this is not an indictment of philanthropic or corporate racial justice initiatives, nor is it an effort to push a particular solution. Quite the opposite.
The historic and present challenges of racial injustice we're up against are vast. It will take every pillar of our society working at full steam to solve them. But just as you would seek out a diagnosis from a doctor to determine a course of treatment, our institutions across philanthropy, business and government alike need to seek out, and most importantly, embrace the expertise of those whose lives are testimony to the very challenges of racial injustice we are working to solve.
Samantha Tweedy is chief partnerships and impact officer at the Robin Hood Foundation.
The views expressed in this article are the writer's own.