Fight at 24 Hour Fitness Leaves One Dead, Three Injured: Police
A fight broke out at a 24 Hour Fitness in Brentwood, California, early Thursday morning, which escalated to gunfire, leaving one dead and three injured, police said.
According to reports, an altercation broke out inside and continued into the gym's parking lot before a gun was drawn. Shots were fired, and one was killed on the scene, whose identity has not yet been released. The other three victims are reportedly being treated at area hospitals, and their conditions are currently unknown.
Updates have been provided on Twitter by journalist Ryan Curry, who reported the initial scene by posting a photo of the police presence at the gym parking lot on Thursday morning. "We just got to the scene of a large police presence at a 24 Hour fitness in Brentwood," Curry wrote. "The whole parking lot is blocked off."
In another tweet, Curry posted a photo of red circles drawn on the pavement, writing, "All over the parking lot are these. Evidence markers. There are LOTS of these."
The Brentwood Police told Newsweek that the incident began on or around the basketball court in the fitness center before it moved outside.
"When our officers arrived on scene they found a male in his 20s who had suffered at least one gunshot wound and died at the scene," the police said.
The Brentwood Police have said that this is an isolated incident, and at this time, they do not have a motive.
"We're still working diligently to identify those that are responsible because after everything unfolded, multiple people that were on scene fled in vehicles. We're still working on identifying persons and vehicles associated with this incident. We do have one suspect detained who was not one of the individuals that was shot, but no arrests have been made," the police told Newsweek.
The police posted on their Facebook on Thursday that the parking lot is open again and the scene is clear after their investigation, but the gym may remain closed for a few more hours.
The police are asking anyone with information to contact the Brentwood Police Department. "Anybody that might have video are strongly encouraging them to come forward," they said.
Newsweek reached out to the Brentwood Police Department and the 24 Hour Fitness for additional comment.
Similar Recent Incidents
In recent months, several public altercations have quickly escalated to gunfire. In late July, a fight broke out at a wedding reception in Philadelphia where a 26-year-old woman was shot in the leg.
In June, a teen was shot and killed and another injured after a fight broke out in a parking lot of a Kroger shopping center in DeKalb County in Georgia. The police said that the shooters in the parking lot were in a similar altercation that same night when gunfire erupted outside of Grady Memorial Hospital. One was killed and another injured in that incident as well.
The victim killed in front of the Kroger shopping center was 16-year-old Dyshea Hall, who was a member of a dance team known as Ms. D's Dancing Dolls. The team was featured on the Lifetime reality series, Bring It!
And more recently, on August 3, a man was shot in the head at close range while working out at a gym in San Antonio, Texas.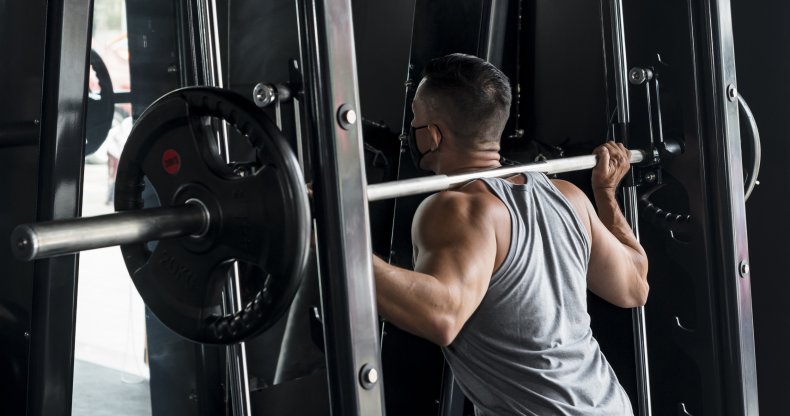 Update 8/11/22, 1:30 p.m. ET: This story was updated with information from the Brentwood Police Department.