Fight Zoom Fatigue With These 15 Remote Meeting Strategies
If you're concerned about meeting fatigue among your remote workforce, try these strategies to ensure each virtual gathering has a clear purpose.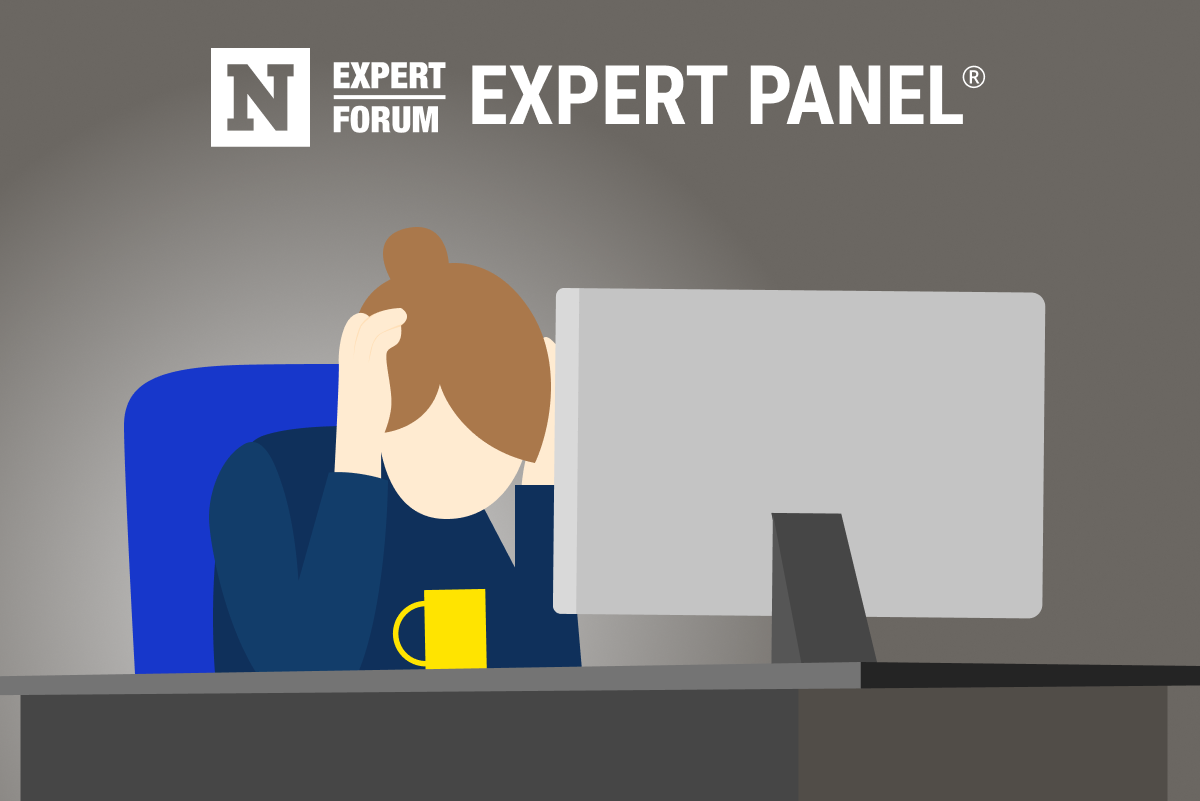 The COVID-19 pandemic has shifted work culture in several lasting ways, including the growth of work-from-home arrangements. As companies begin to embrace smaller physical office locations and the workforce's ability to work from home, the road and other places, new challenges arise.
Between a constant flow of meetings and life distractions, employees can easily start to burn out and feel "Zoom fatigue." One way to address this is by ensuring every meeting held is intentional, purposeful and engaging for all attendees.
Below, members of Newsweek Expert Forum share insights for how they believe leaders can improve meetings and make sure each one held is worthwhile.
1. Hold a Weekly Meeting About Core Company Values
Work life is more meaningful with a weekly meeting that identifies company core values and asks an employee to discuss one each week. Build in 15 minutes of "water cooler time" twice a week, encourage 45-minute meetings that stick to agendas and give workers a biobreak. Reducing the number of Zoom meetings a day and encouraging three hours per week of blocked time will also reduce burnout. - Helen Riess, Empathetics, Inc.
2. Plan A Purposeful, Engaged Meeting
Have absolute clarity about the purpose of the meeting; don't meet only to share info that can be shared in writing. Create a clear plan for engagement; an unstructured discussion invites three to five extroverts while others are left unheard. Lastly, encourage exploration of disagreement. Why meet if you all see it the same way already? - Dave Mochel, Applied Attention
3. Use a Standard Format
One of the most frustrating things about meetings is how some are very productive but others seem pointless or drag on and on. It's like Forrest Gump's box of chocolates: you never know what you're going to get. By using a standing format like the Level 10 meeting, people know what to expect and can come into meetings with more confidence that the meeting will be worth their time. - Scott Baradell, Idea Grove
4. Log On Before The Meeting Starts
Leaders can make themselves available before the meeting by logging in five to 10 minutes early to save employees the need to set up additional meetings for things they need quick responses to. Make regular meetings short and the agenda tight. State the purpose at the beginning (beforehand is even better) and don't give in to requests to make the meetings an email if you're clear on your purpose. - Mylena Sutton, Voltage Vista
5. Get Clarity on the Type of Meeting
There are two kinds of meetings: brainstorming meetings and action meetings. For effective brainstorming meetings, leaders should not participate as it creates groupthink—no one wants to oppose their boss. Leaders should be encouraging all ideas and only ask questions. For effective action meetings, accountability is key. Document and follow up with who is going to do what by when. - Henry Hutcheson, Family Business USA
6. Understand That One Size Doesn't Fit All
One size doesn't fit all. People have different reasons why online meetings are taxing. While you may feel the lack of social cues is tiring, others may appreciate the more detached meeting style. So, ask each team member to offer their own solution. You'll receive several contradictory ideas and that's okay; that's what you want. Explain that you'll be using each going forward to meet all needs. - Loren Margolis, Training & Leadership Success LLC
7. Build Your Meeting Team
We spend hours each week in and out of meetings. In my experience, most meetings can be boiled down to a single email. There are ways to make meetings productive though! Don't hold a meeting without having each of the following: a notetaker, a timekeeper, an agenda, action items and a recap. Making sure these key roles are in place will help you get a lot more out of your meetings! - Chris Davis, Revcarto
8. Share Information and Plans Before the Meeting
If there is a lot of information, share beforehand and plan to discuss certain points. I've also found going low tech for presenting information, like a small whiteboard, keeps people engaged. The use of breakout rooms gets quieter people more engaged. Educate how to look their best on camera, require employees to turn cameras on and share how they can turn their self-window off so they don't look at themself! - Karen Valencic, Spiral Impact
9. Keep Objectives Clear and Invite the Right People
I have three tips. First, agree on the objective; that way, the meeting will be worth your time. Next, invite the right people to the meeting and prepare the information in advance, which keeps meetings on track. Finally, limit visual aids and share material before or after your meeting. This will ensure that the meeting's focus is on coordination and discussion. - Kaajal Shahani, Kaajal Shahani Real Estate
10. Ask for Employee Feedback
Reverse engineer, "That was an amazing meeting!" Before your next meeting, send the following to attendees: "I'd like your help making our next and future meetings worth your time. With that in mind, imagine our next meeting is over. Please fill in the blank with your response to this sentence: "That was an amazing meeting because—." I'll then share the most common recommendations at the next meeting." - Mark Goulston, Mark Goulston, M.D., Inc.
11. Respect People's Time
One thing we try to do is keep meetings on track and table unnecessary discussions until a later time. If possible, we try to end meetings for the group early and have people that need to discuss more stay on afterward. Respecting people's time is one of our core beliefs. You should always ask yourself, "Is this necessary and can this meeting be completed in a shorter time?" - Brian Meert, AdvertiseMint
12. Ensure Participants Are Engaged
For a meeting to be worthwhile, you need all participants to be engaged. This means no multitasking. The best way to ensure this is by having everyone turn their cameras on. It's a simple and effective tool to guarantee a higher level of engagement. - Kevin Vallely, The AIP Group
13. Stick to Objectives and Contribute
Only attend meetings where your presence is vital—where your contribution helps deliver objectives or gets you key information. Ensure the meeting has clear objectives stated at the start that needs to be met by the end. Keep discussion concise and on topic to keep momentum up. Make sure everyone contributes. Don't do back-to-back calls; instead, keep 30 minutes between to write up the last one and prep for the next call. - Chris Roebuck, Simply Success
14. Begin on a Personal Note
Depending on the meeting, begin on a personal note. Share short details about your weekend, the weather outside (especially if meeting participants are from various parts of the country) or any topic that adds a touch of personality to break up the cold, sterile environment of virtual meetings. - Adam Coughran, Safe Kids Inc.
15. Remember That Less Is More
One thing I learned from managing a remote team for 12 years is that less is more. By all means, have your meetings, just make sure that they are short and meaningful. My four tips are have an agenda, have someone take notes, have a parking lot for issues that may arise and stick to the time allotted. - Kisha Renee Ward , Creative Umbrella Consulting