Fighting Corruption A Different Way In Nigeria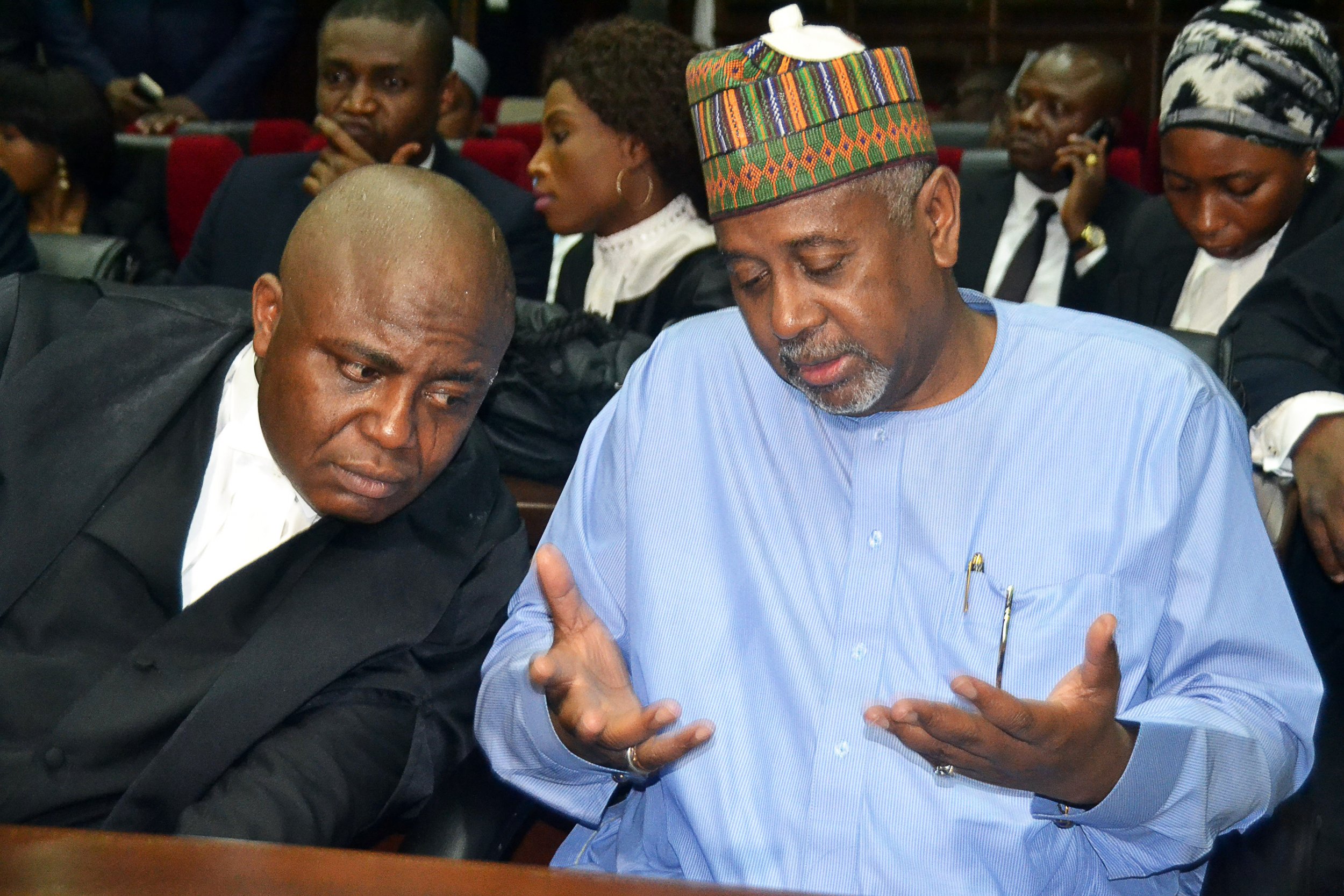 Since Nigeria's first coup speech broadcast —fifty years ago this week—in which the military masterminds summed up the deposed political class as "political profiteers" and "men in high and low places that seek bribes and demand 10 percent," it has become a tradition for all incoming governments to trumpet a resolve to rid the country of graft.
Most of the rhetoric has turned out to be insincere; platitudes peddled by military juntas to justify seizing power and by elected politicians to cultivate citizen goodwill. General Sani Abacha, who took office in 1993, vowed to eliminate "drug trafficking and other economic crimes", and investigate and jail corrupt bankers, only for investigators to discover, after his sudden death in office in 1998, that he'd stashed billions of dollars of public funds in bank accounts in Switzerland and elsewhere.
It is against this backdrop that one should evaluate the anti-corruption aspirations of the new government of President Muhammadu Buhari, elected in March 2015 as the first opposition candidate to defeat a sitting Nigerian president in an election.
Buhari first ruled Nigeria as a military general between 1984 and 1985, after a coup that overthrew the civilian government of President Shehu Shagari. "While corruption and indiscipline have been associated with our state of under-development, these two evils in our body politic have attained unprecedented height in the past few years," Buhari said in his first speech as Head of State on New Year's Day 1984. He went on to jail hundreds of politicians for corruption, eliciting a strong backlash and earning for himself the tag of "dictator."
He spent only 20 months in office before he was himself deposed in yet another military coup. He has now returned to rule a country still as tolerant of corruption as it was thirty years ago. Like all heads of state before him, President Buhari is saying the right things about tackling corruption. Like most before him, he has launched wide-ranging, headline-making corruption probes.
The poster-persons for these investigations have been Diezani Alison-Madueke, petroleum minister between 2010 and 2015, and Sambo Dasuki, national security adviser between 2012 and 2015. Under Madueke's watch, billions of dollars of oil earnings are alleged to have been diverted to private pockets, while Dasuki, in detention since December 1, is being probed over the alleged mismanagement of $2.1 billion in funds allocated to his office. (Several other high-profile persons have either been arrested or are being investigated, including former ministers, media owners, and businesspersons).
The opposition People's Democratic Party (PDP), with whom most of the arrested persons are affiliated, has been strident in its criticism, alleging that Buhari is an unrepentant dictator pursuing a purge that disproportionately targets the PDP while ignoring credible corruption allegations against presidential allies in the ruling party.
In a country as riven by ethnic, religious and partisan sentiment as Nigeria, allegations of selectiveness and unfairness are far from unusual, and typically louder and more prevalent than protestations of innocence. Away from the mostly distracting bedlam, the question that should occupy Nigerians more is this: what is being done to ensure that the latest incarnation of anti-corruption bustle is different from previous ones?
To his credit, Buhari has a reputation for walking the talk, where personal probity is concerned. He is that rare Nigerian phenomenon: a military general with a single local bank account, no foreign accounts or homes, and no known business interests outside of two farms and modest company shareholding. It is that outlier reputation that Nigerians are hoping he can parlay into unprecedented action against monumental government corruption.
For one, the Buhari government needs to design systems that make it as difficult as possible to steal government funds on the wholesale scale that has become the tradition. The full implementation, in September 2015, of the Treasury Single Account—which consolidated hundreds of disparate government accounts in commercial banks into a single accounting system overseen by the Central Bank—has made it easier for revenues and spending to be more easily tracked. On top of this, the government ought to ensure that all budgets and contract details are speedily and routinely made public on the Internet.
Punitive regulation is also critical. The Central Bank needs to impose more stringent sanctions on banks implicated in money laundering. It is only by targeting and severely penalizing senior banking executives that Nigeria can finally hope to break entrenched patterns of fraudulent conspiring between banks and corrupt government officials.
Finally, judicial reform. While the Economic and Financial Crimes Commission, the country's main anti-graft agency, has a decent record with small-scale crimes, especially fraud cases, its record in dealing with political corruption, especially that carried out by those described by Human Rights Watch as "nationally prominent political figures," is uninspiring. Part of the reason lies in the ease with which the legal system is often manipulated. In a speech to the lawyers' association in August 2015, President Buhari noted that the "ability to manipulate and frustrate the legal system is the crowning glory of the corrupt and, as may be expected, this has left many legal practitioners and law courts tainted in an ugly way."
He has since set up a Presidential Advisory Committee Against Corruption to advise on a comprehensive reform of Nigeria's criminal justice system. Two important bills, establishing protection for whistleblowers and witnesses, are currently awaiting presidential assent. Government insiders have also hinted of plans to establish dedicated courts for corruption cases.
No doubt Mr. Buhari's commitment to fighting corruption is a sincere one. But it will take a lot more than sincerity or good intentions to help Nigeria break free from the debilitating grip of corruption. He will, sooner than later, have to show demonstrable proof that his own reforms can go beyond the familiar melodrama of cycles of arrests, trials, and shocking-revelations, and succeed in setting Nigeria in a radically different direction.
Tolu Ogunlesi is a Nigerian journalist and commentator based in Lagos. He tweets at @toluogunlesi