Fighting to Make U.S. Exports Greener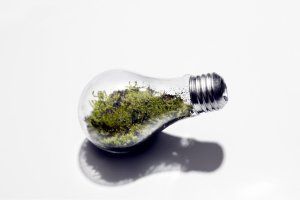 Environmental groups have long sought to compel the Export-Import Bank of the United States, a government agency that helps businesses ship goods overseas, to be more sensitive to climate change. With its role growing—Ex-Im doled out $21 billion in loans in 2009, the most in its 76-year history—the bank instituted a formal carbon policy in November. Chairman Fred Hochberg called it "an important first step" toward boosting green tech around the world. The White House cheered. Environmentalists did too—but they aren't anymore.
In June, Ex-Im rejected a loan guarantee to Reliance Industries, an Indian conglomerate, to buy some $600 million in equipment from Wisconsin-based Bucyrus for a coal-fired power plant. But just days later, as state Democrats complained that 1,000 jobs would be lost if the deal didn't go through, and on the eve of a visit from President Obama to Wisconsin, the bank asked Reliance to submit a revised bid that added a pledge to build "among the largest renewable projects built in India to date" with the help of American green tech. The bank calls the situation "a win-win" for the environment and exporters. Some environmentalists call it greenwashing. "They collapsed like a wet paper bag," says Doug Norlen of the nonprofit group Pacific Environment. Look for the clash between the two groups to fire up again soon: Ex-Im is now considering an even bigger coal project in South Africa.