Rio 2016: Fiji Wins Rugby Sevens Gold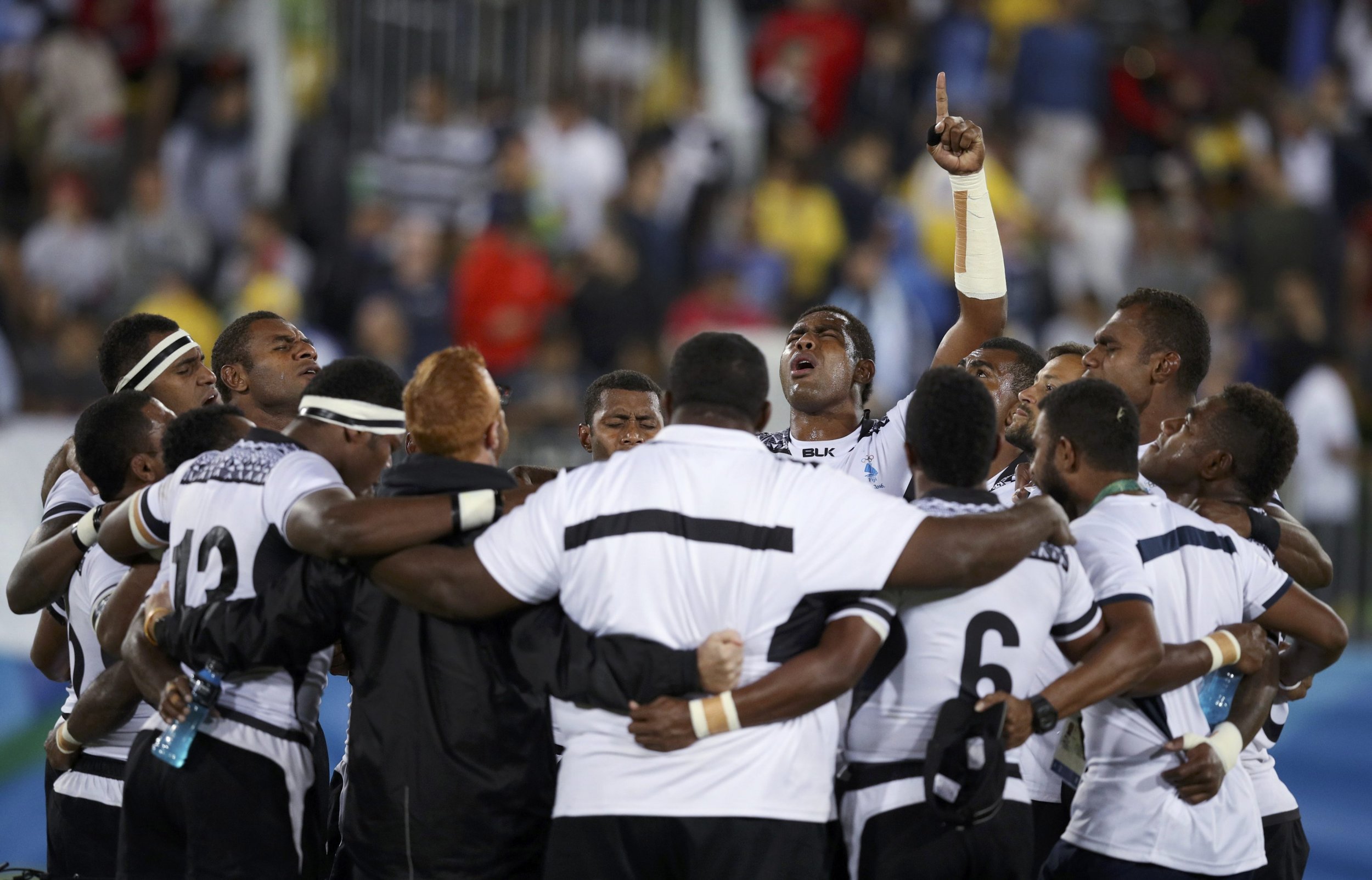 Fiji is celebrating the first Olympic medal in its history, after the men's team took home gold against Great Britain in the rugby sevens final on Thursday.
The reintroduction of rugby to the Olympics for the first time since 1924 has been widely acclaimed as a success, despite some sparse crowds in the early rounds.
In Fiji, and its coach, Ben Ryan, who used to coach the England sevens team, the tournament has a worthy winner.
Britain had made it to the final on the strength of its defense. But on Thursday, Fiji's powerful runners and skillful ball handlers blew overmatched Britain away. By halftime—after seven minutes of rugby—five Fijian tries made the score 29-0.
Ryan, a disciplinarian from Brentford, London, who Breathalyzes his players during tournaments, took over Fiji in 2013 at a time when funding was scarce and the team seemed to be in shambles.
His training methods, including brutal hill sprints, paid off throughout the tournament, as Fiji, the reigning Sevens World Series champion, played better and better through the rounds.
Some Fijian players were in tears midway through the second half, lending the occasion a strange sense of joy. Britain's Dan Norton did score, however, to prevent complete humiliation, as Fiji won 43-7.
Earlier this year, thousands packed the waterfront in the Fijian capital of Suva when the national team brought home the World Series title. The Pacific island is obsessed with rugby, and particularly sevens, with official sources estimating that 10 percent of the population plays. So in Fiji, after the team's victory on Thursday, the party is just getting started.