Commenters on a viral TikTok were sympathetic after one user explained how they lost more than $200 due to an issue with the Chipotle app.
Posted by TikTok user @lilhibachibaby, the viral video is captioned, "@Chipotle i'm sad besties," and has been viewed 63.5K times.
"This is a public service announcement to unlink your card from your Chipotle account," the TikToker began.
Explaining that she received a text message from their bank about suspicious activity on her debit corders, @lilhibachibaby said she was in disbelief when she found out how much she had been charged for a trio of online orders.
"I look at my bank statements, and I look at my email and there's three Chipotle transactions for over $200," she said. "I'm like how do you order $200 worth of food from Chipotle?"
In 2019, Newsweek reported on multiple similar complaints issued by other Chipotle customers.
Throughout numerous Twitter and Reddit threads, customers complained that orders were placed on their accounts without their knowledge, and suggested that their payment information had been stolen by hackers infiltrating the restaurant chain's app.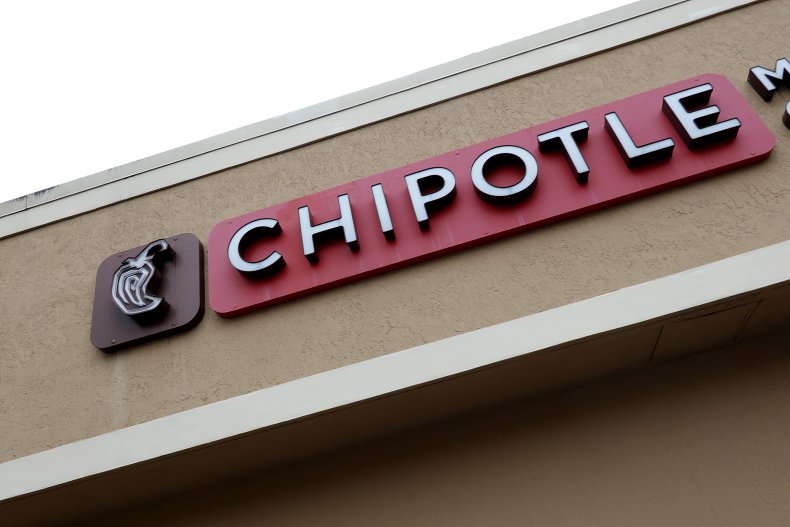 Chipotle denied the claims, telling Newsweek that there was "no indication of any breach of Chipotle's databases or systems."
Last August, however, McAfee reported that the restaurant's electronic mail vendor Mailgun was breached, allowing hackers to "take over the company's email marketing efforts" via a series of phishing scams.
In a phishing scam, email hackers are able to obtain data from unsuspecting customers by sending hundreds of emails containing dummy links and malware attachments per day, according to the internet security company.
Although @lilhibachibaby did not reveal whether she had been targeted by a phishing scam in 2021, the TikToker said she immediately filed fraud charges with her bank, and detailed the most "annoying" parts of being hacked on the Chipotle app.
"I call my bank and I'm on hold for 20 minutes waiting to connect with someone. When I do, I'm filing fraud charges, obviously," she said.
"To make things more annoying, the people who hacked my account also changed the email that was linked to the account so I couldn't even log on to take my debit card off," she continued. "So now, I'm waiting for a new debit card and I'm also waiting to try to get my account back."
Throughout the comment section of the viral TikTok, many users expressed sympathy for @lilhibachibaby and shared their similar experiences using the Chipotle app.
"Omggg this happened to me 2 months ago," one commenter wrote. "Chipotle was no help on the phone. You literally have to email them and delete your account completely."
"This happened to me!," another user added. "They completely changed my login so I couldn't log in. Then they charged like $400 in 8 orders to my card!"
Warning @lilhibachibaby and hundreds of commenters of other similar scams, one commenter said that customers using any apps are vulnerable to hackers.
"This can happen with any site you save card info on," they wrote. "Be careful [because] it's not just Chipotle that can get hacked!"
Newsweek reached out to Chipotle and @lilhibachibaby for comment.