Filipino President Rodrigo Duterte Wants to Visit the Vatican to Apologize to Pope Francis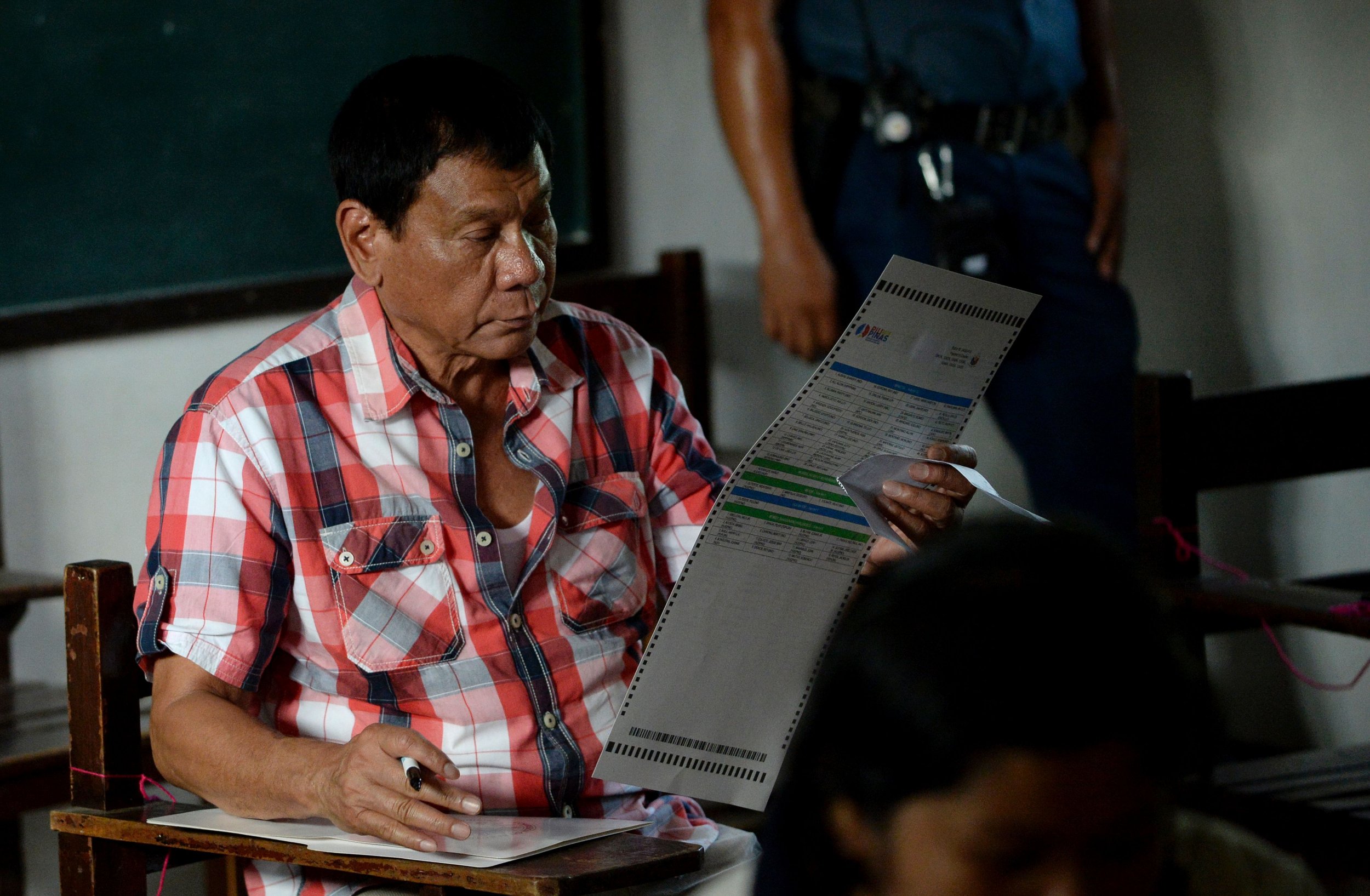 The Philippines' controversial new president, Rodrigo Duterte, wants to visit the Vatican to apologize for calling Pope Francis the "son of a whore" on his campaign trail.
Duterte, 71, who is nicknamed "The Punisher" and "Duterte Harry" for his harsh rhetoric on criminals and his foul-mouthed style, was elected after taking around 39 percent of Tuesday's vote. The longtime mayor of the southern city of Davao—who wept at his parents' grave after his victory became clear—led an abrasive campaign, promising to kill thousands of criminals and feed them to the fishes in Manila Bay and joking about burning Singapore's flag.
Duterte also made the remarks about the pope when announcing his presidential run. Referencing the papal visit to the strongly Catholic country in January 2015, Duterte said: "It took us five hours to get from the hotel to the airport. I asked who was coming. They said it was the pope. I wanted to call him: 'Pope, son of a whore, go home. Don't visit anymore.'"
The new president's spokesman Peter Lavina said on Thursday that one of Duterte's first priorities was to pay a visit to the Vatican to ask for forgiveness. "The mayor repeatedly said he wants to visit the Vatican, win or lose, not only to pay homage to the pope but he really needs to explain to the pope and ask for forgiveness," said Lavina, according to AFP.
Around four-fifths of the Filipino population is Roman Catholic, and Duterte's remarks were condemned by Catholic leaders at the time. According to the Davao mayor's aides, Duterte has already apologized to the pope in a letter and received a response from the Vatican offering "the assurance of prayers."