Film Claims It Has Video of "Mules" Stuffing Ballot Boxes in 2020 Election
After Joe Biden beat Donald Trump to become the nation's 46th president, the Department of Homeland Security declared that the 2020 election was "the most secure in American history." But conservative filmmaker Dinesh D'Souza is likely to set off a new firestorm with a documentary using video he says was obtained through open-records requests that allegedly shows "mules" stuffing ballot boxes.
D'Souza tells Newsweek his point isn't to convince moviegoers that the presidential election that Joe Biden won and Donald Trump lost ought to be overturned, only that the reflexive claim that there were no major irregularities is untrue.
The movie is made in conjunction with True the Vote, a Texas organization that bills itself as an anti-voter fraud group.
"There is no way to know who the votes were cast for. But what we do know is the claim that 2020 was 'the most secure election ever' is false," says Catherine Engelbrecht, founder of True the Vote.
Mules are described in the movie as paid or unpaid operatives who, in 2020, put ballots in multiple drop boxes that had been set up to make it more convenient for voters in the midst of the COVID pandemic.

Many entities have debunked the notion of widespread fraud, including an Associated Press investigation last year that found only 475 potential instances of cheating. Also, a New York Times project where reporters spoke to election officials in every state concluded last year that "there was no evidence that fraud played a role in the outcome of the presidential race;" a USA Today investigation in late 2020 concluded accusations of wrongdoing were "unfounded" or "overblown;" the Brennan Center for Justice noted that "the nation's top intelligence and law enforcement agencies" called the 2020 election "secure," and the list goes on.
But D'Souza says he and True the Vote have sifted through 4 million minutes of video and identified at least 2,000 mules. One in Georgia dropped ballots in 27 drop boxes in six different counties, according to Engelbrecht.
D'Souza's film, appropriately enough, is dubbed 2,000 Mules and D'Souza recently dropped its trailer online. "Not at Facebook or YouTube, because those are bogus platforms that classify as 'misinformation' things they merely disagree with, but at Rumble," a Canadian-based video service that last year struck a partnership with Trump Media & Technology Group.
"This one mule made 53 trips to 20 drop boxes," D'Souza says in the trailer as video of the alleged ballot-stuffer rolls. The trailer shows others the movie claims are mules, some wearing COVID masks and some not, though many are likely easily identifiable. D'Souza says he will attempt to interview them prior to the film's release. D'Souza claims the video in his film "is all concrete and documentable evidence."
The trailer also alludes to geospatial and telemetric data, which Engelbrecht claims is the "heart and soul" of the effort to identify suspected mules.
Geospatial technology tracks cellphones to precise locations and has been used to capture terrorists, but mostly the trillions of data points are gathered by marketers who sell the information to anyone willing to pay for it, usually companies targeting consumers with ads or coupons based on the locations they frequent, according to The New York Times Privacy Project. The Times tracked visitors to the Playboy Mansion and the estates of celebrities such as Johnny Depp, Tiger Woods and Arnold Schwarzenegger just to prove how simple it was to do so, and published its findings in 2019.
Engelbrecht said her group spent $1 million to obtain geospatial information from several marketing services that she agreed not to name and $20,000 to obtain video via open-records requests to counties and cities in five states where it appeared Trump was winning, until mail-in and drop-box ballots were counted: Georgia, Arizona, Wisconsin, Michigan and Pennsylvania. From there, she says she and her staff cross-referenced the times and locations of the cell phones whose users visited multiple drop boxes with the 4 million minutes of video obtained from city and county governments.

"The geospatial data was the driver," Engelbrecht said. She also said she'll be turning over time- and date-stamped video that shows the same people inserting ballots into sometimes dozens of different drop boxes to various law-enforcement officials.
The federal government's Cybersecurity & Infrastructure Security Agency dictates that video cameras should be trained on ballot drop boxes, but Engelbrecht said some areas pointed cameras in random directions, entirely missing all activity near the boxes. In other cases, officials claimed there was no video to share, even though the law dictates that federal election materials be held and available for review for 22 months.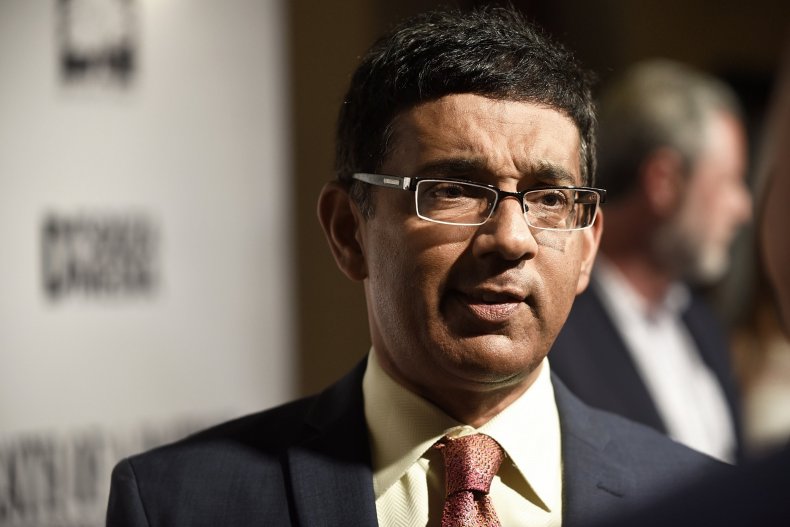 Engelbrecht said some officials complied with her open-records requests fully, but others either partially or not at all.

Officials in Fulton County, Georgia, told Newsweek that True the Vote paid $2,330.08 for two batches of video, one picked up in May last year and the other a month later. In Arizona, officials in Yuma County did not supply video, but Maricopa County officials did.
Detroit officials were unsure whether they had the footage True the Vote sought, according to Engelbrecht, so efforts to obtain video from that city have been unsuccessful thus far. Philadelphia denied the open-records request, claiming its video was part of an ongoing "investigation," according to an email forwarded by Engelbrecht and reviewed by Newsweek.
An official with Milwaukee said the city offered True the Vote "900 pages of detailed chain-of-custody records" for its drop boxes, but it withheld 15,120 hours of video footage because it didn't deem that the 22-month retention requirement applied to it, or that the video would be subject to a public records request. Newsweek reached out to Milwaukee officials to determine whether the video still exists; they declined to specify, saying only that "we maintain and continue to retain all chain of custody records for drop box retrieval and transportation."
Newsweek confirmed that election officials did not review the video before sending it to True the Vote, and Newsweek reached out to officials in Yuma County, Detroit and Philadelphia where True the Vote was unsuccessful in its attempts to obtain video and did not immediately hear back.
Newsweek also sent the film's trailer to the secretaries of states of Georgia, Arizona, Michigan and Pennsylvania, alerting them of the possibility video from their states might be used in the film. Ari Schaffer, director of communications for Georgia Secretary of State Brad Raffensperger, confirmed that the trailer and claims made by the upcoming film are "under investigation." This story will be updated should others reply.
D'Souza is often dubbed the Michael Moore of the right, given that the $33.4 million box-office haul from his first film, 2016: Obama's America, was more than any other political documentary in history except for Moore's Fahrenheit 9/11. D'Souza's next three films also fared well compared to others in the category, though his most recent release, Trump Card, available on streaming and DVD, did not get a theatrical release because of the pandemic.
D'Souza said he may have several high-profile premieres in various parts of the country for 2,000 Mules that he and other conservative celebrities would attend. Insiders say it will also be available for streaming via Salem Media, the conservative talk-radio giant that entered the movie distribution industry two years ago, though it's unclear now as to whether it will get as wide of a theatrical release as did his first three films.